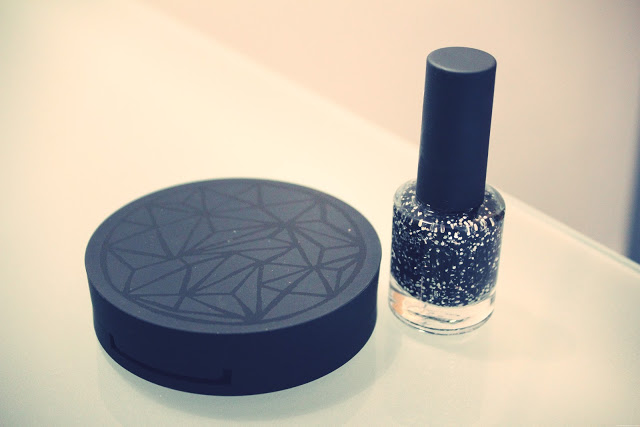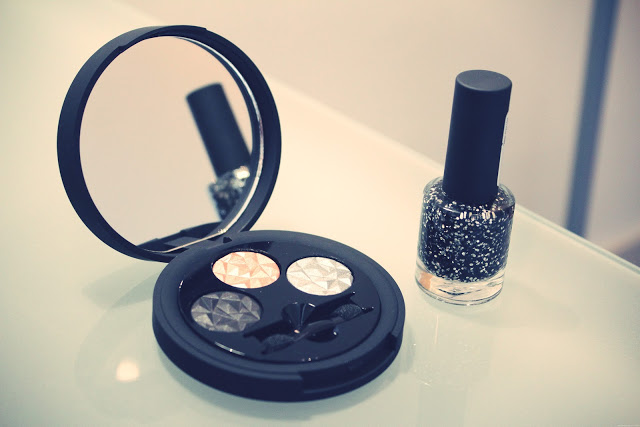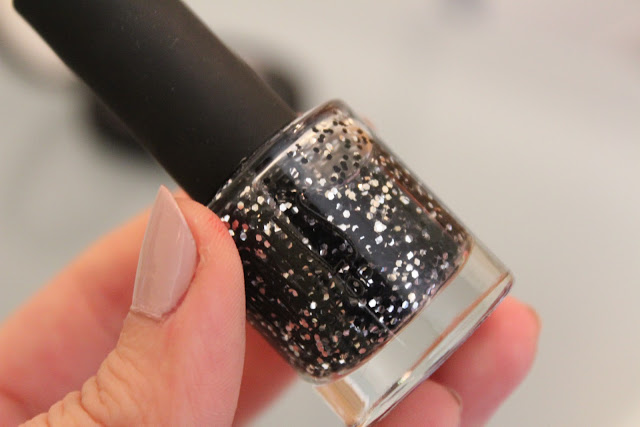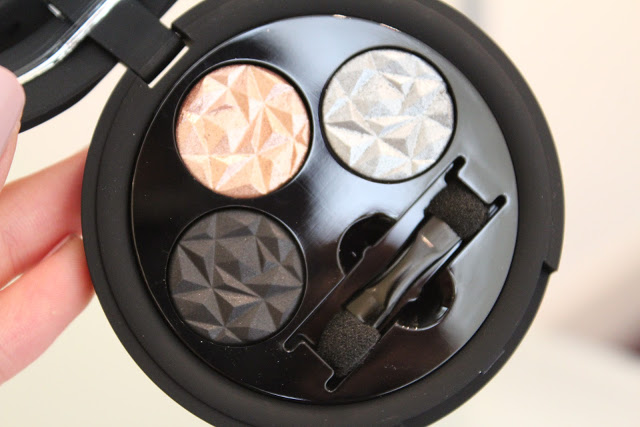 Topshop 'Panther' Nail Polish £6.50* | Topshop 'Prism' eyeshadow trio £16*
These just landed on my desk and I had to show them to you guys straight away! Dark Side of Nude is Topshop's new capsule beauty collection and it's all about 'Gothic goes Glamorous'. There are 9 products in the collection, including two eyeshadow trios, four nail polishes, two lipsticks and one mascara.
I've been playing with Panther and Prism which are both gorgeous products. Panther is a pretty black and silver glitter that can be worn on it's own or over another polish. The glitter is quite sparse so I'd recommend wearing it over another colour like black or burgundy. It's dark and edgy but pretty and Christmassy at the same time!
Prism comes in a really nice matte black packaging with a big mirror perfect for your handbag. The eyeshadows are buildable metallic colours and are very pigmented. There is a black, a champagne/gold and a silver. Again, very Christmassy colours but with a gothic edge.
I love these and can't wait to play with them a bit more. I'm really impressed with the eyeshadows! I also spotted an amazing dark red lipstick in this collection called 'Wicked' which I'm sure will be a sell-out.
Have you seen this collection yet? What do you think about Gothic meets Glamorous?