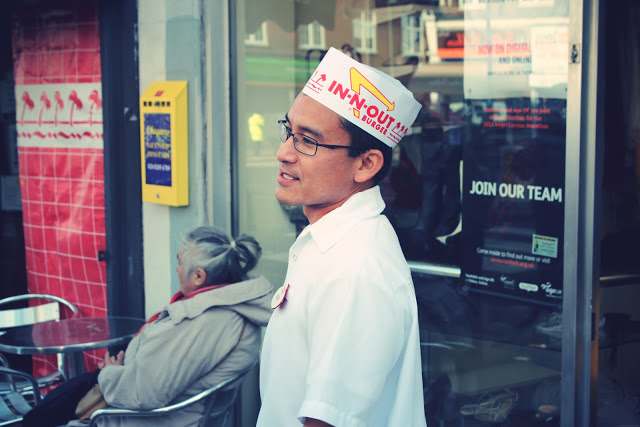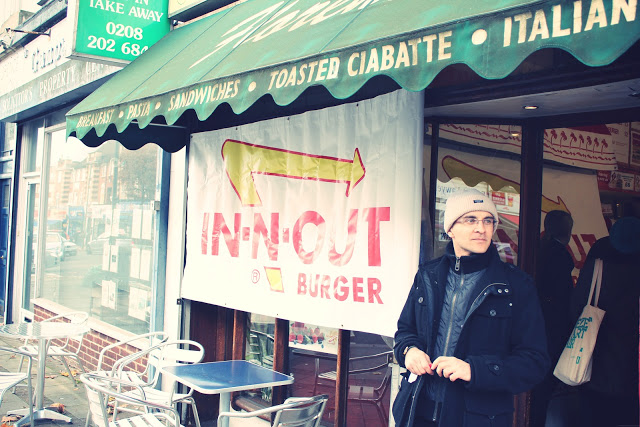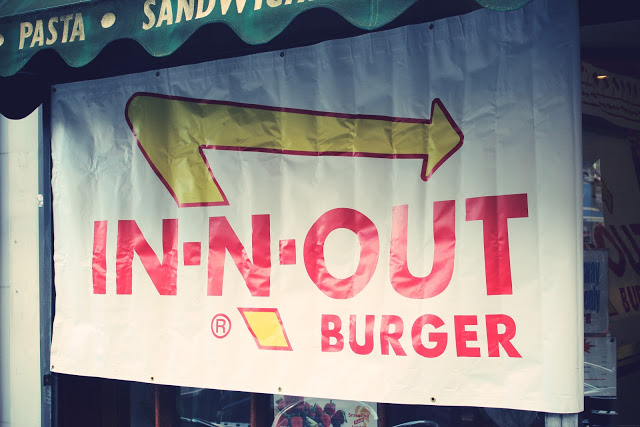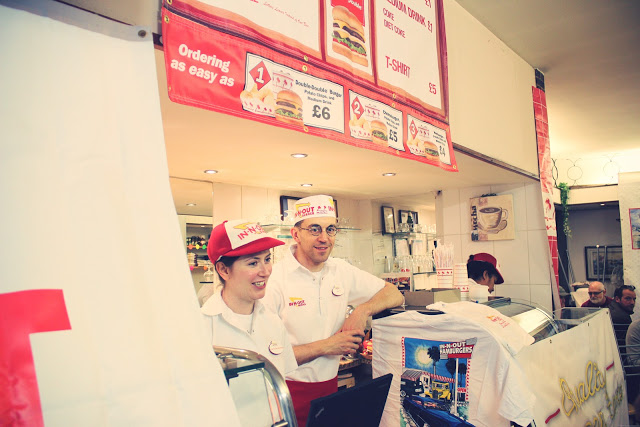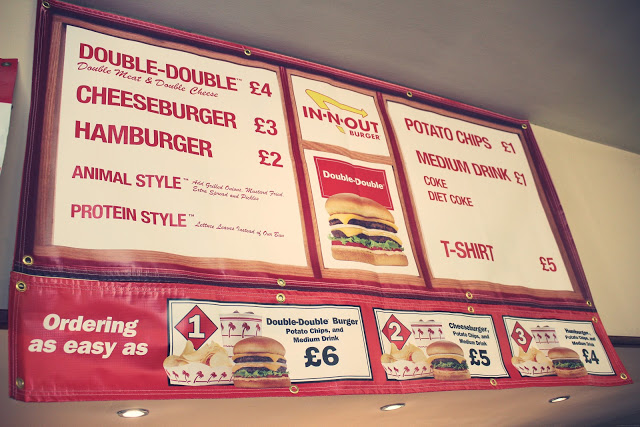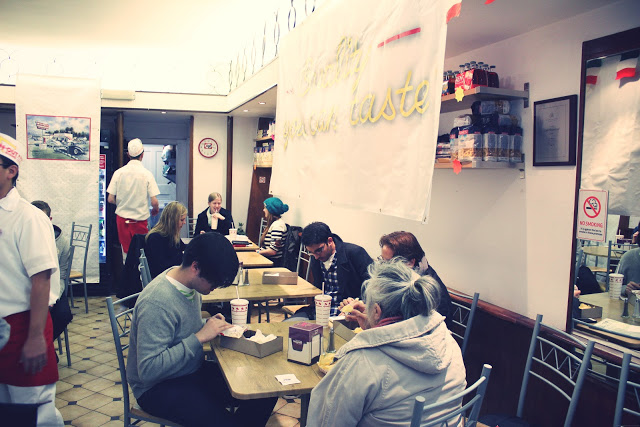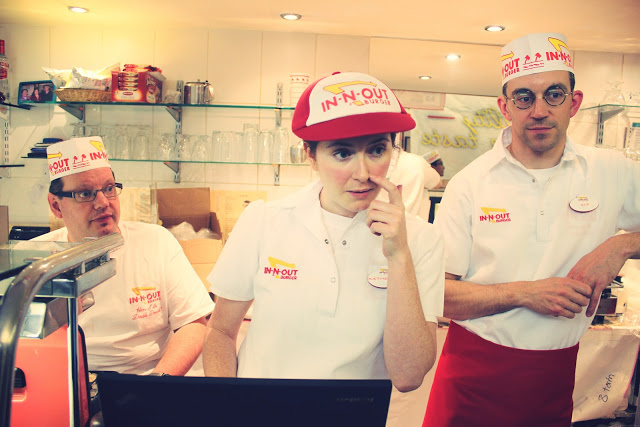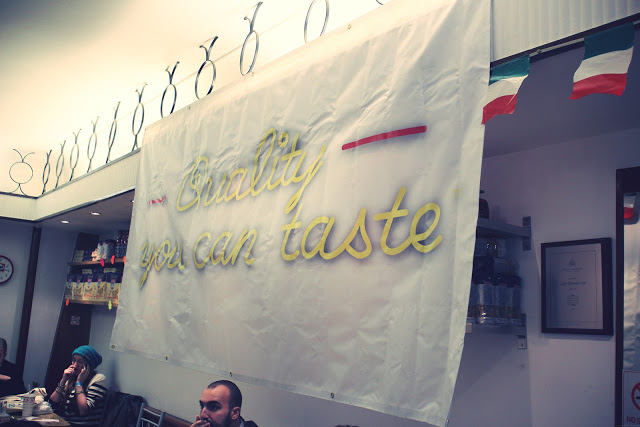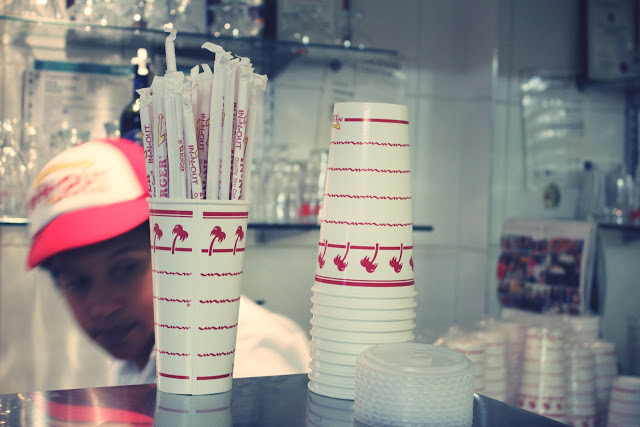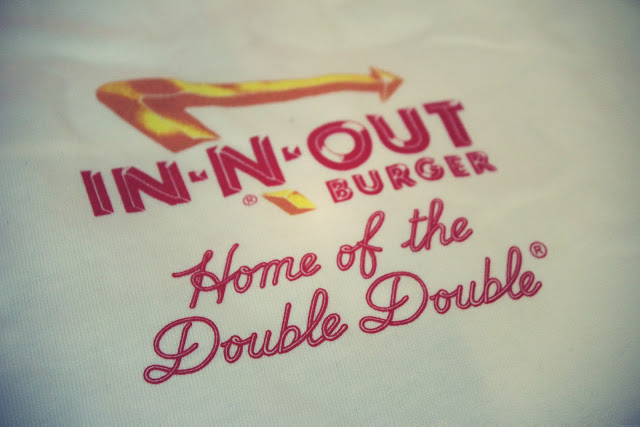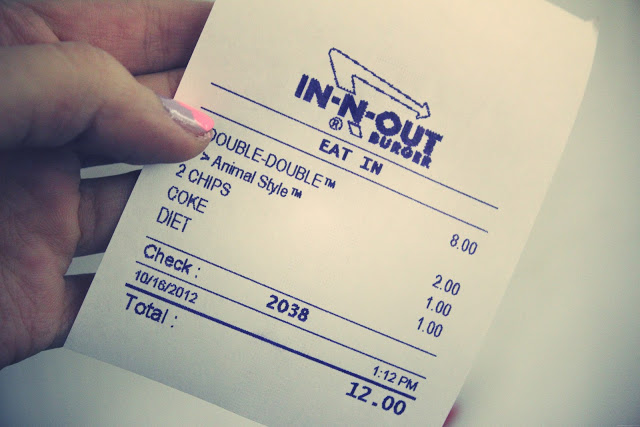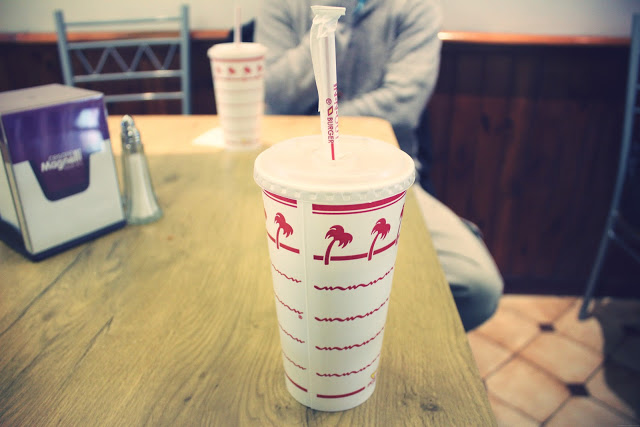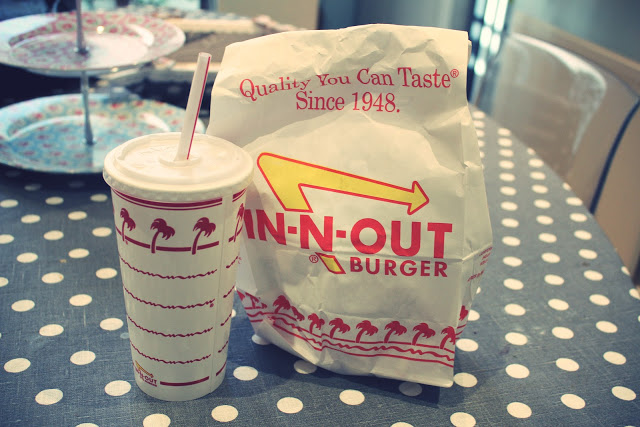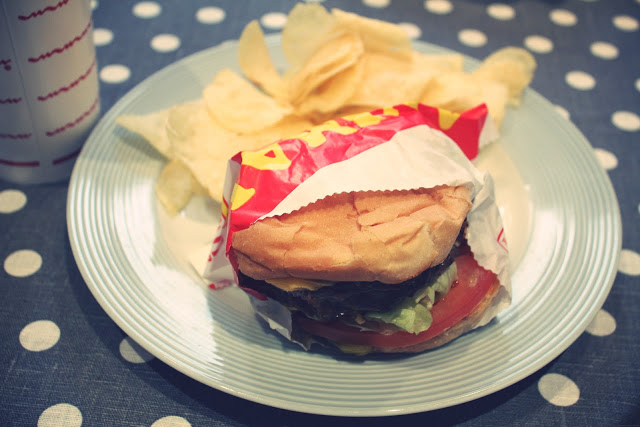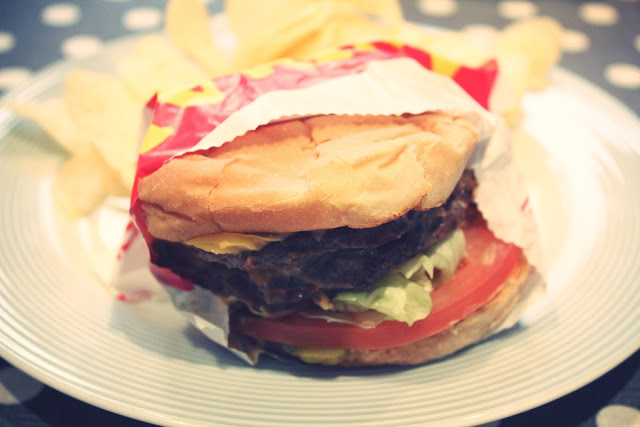 The day that In-n-Out burgers came to London… well that was a special day.
I was the Tuesday just gone and my boyfriend (despite being new to Twitter AND
In-n-Out burgers) was the one to bring it to my attention. The power of Twitter meant news was quickly spreading about the pop-up In-n-Out burger that would be setting up shop for only 4 hours for one day only in London.
For those of you who don't know, In-n-Out is a takeaway burger place that is only available on the West Coast of America. It's famous for it tasty burgers and is apparently Gordon Ramsey's favourite takeaway! It's just one of those things that people who have tried become obsessed with and people who haven't become obsessed with wanting to try.
Apparently In-n-Out travel all over the world setting up pop-ups to 'test the water' and this team had come straight from Kiev. This time they took over a little Italian restaurant in Hendon (North London) right next to my all-time favourite Sushi restaurant, Atari Ya. It was an extremely basic cafe which meant there were restrictions with the kitchen. Only 10 people at a time were let in every 20 minutes and only a basic menu could be offered, meaning crisps instead of chips.
The queue was crazy and they always are for these trendy pop-ups! Each person in the queue got a wristband and were only allowed one burger each. Once I got inside I saw the small cafe that had temporary In-n-Out signs all over the place. The staff took orders on a laptop and it was kind of the complete opposite to what a quick take-away is normally like.
We finally got our food and went back home to eat it (sitting in the small cafe wasn't very appealing). I got the Double-Double burger meal, animal style. Double Double means two burgers and animal style means with onions, gherkins and some other bits. It was quite expensive but that's probably because of the situation and having to import the food etc. It was good… but it wasn't AMAZING! I don't really know what I was expecting, I was just so hungry that my judgement was impaired. It definitely didn't feel 'healthy' like the staff in the cafe told me it was, it was kind of like a much better McDonalds. If it were to open here (they told me it's very possible) then I'd probably only treat myself to it on hangover days.
It was a pretty exciting day though and convincing my dad to queue for an hour for a burger and crisps was a challenge and a half. So I'm pretty sure we'll see In-n-Out opening here in the near future and then we can all scoff our faces with burgers – yay!