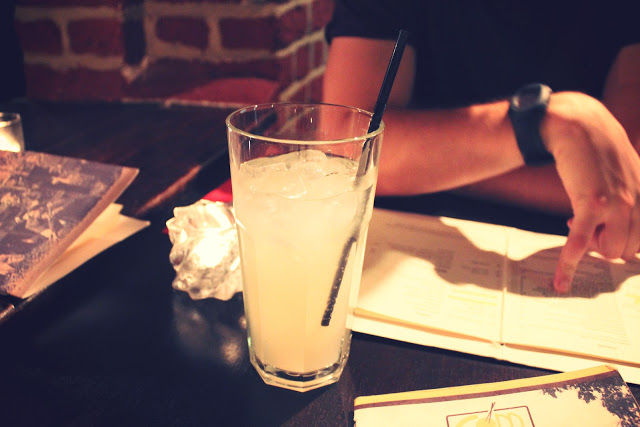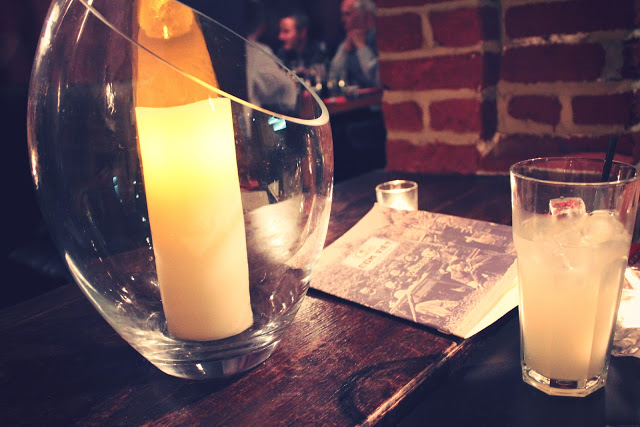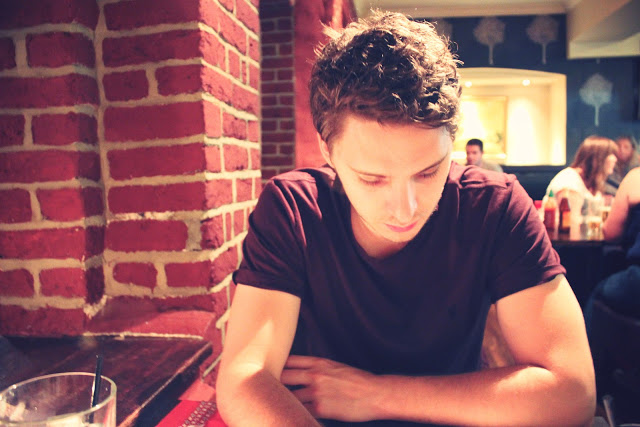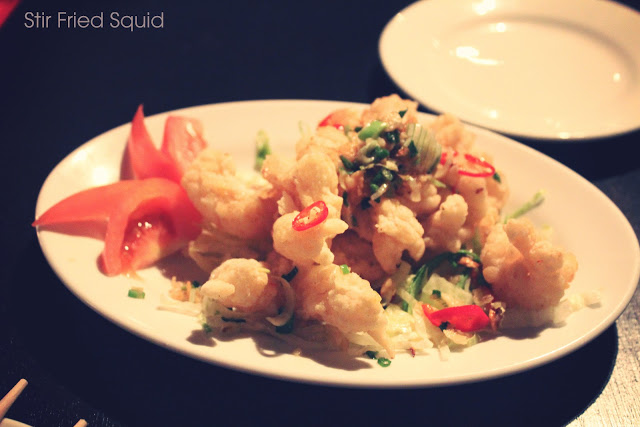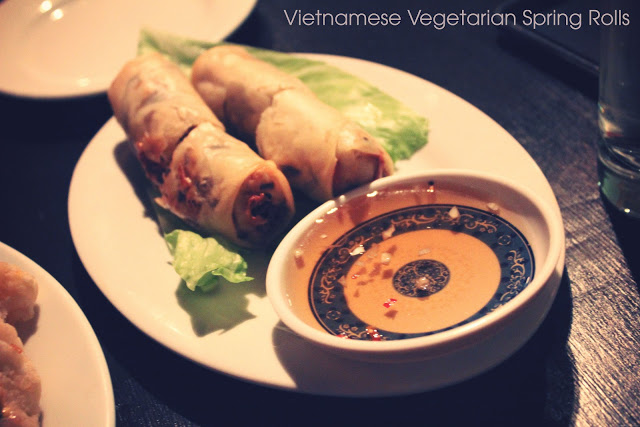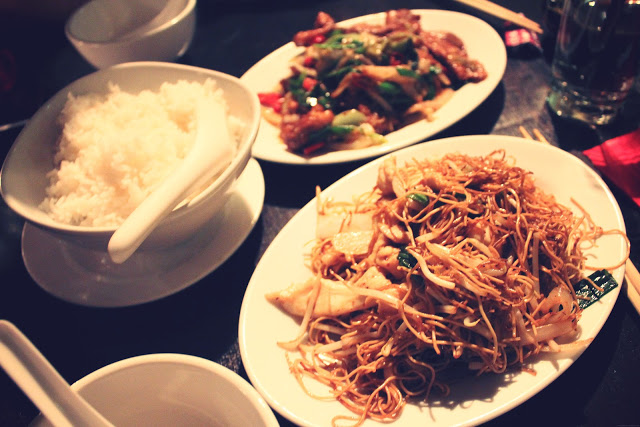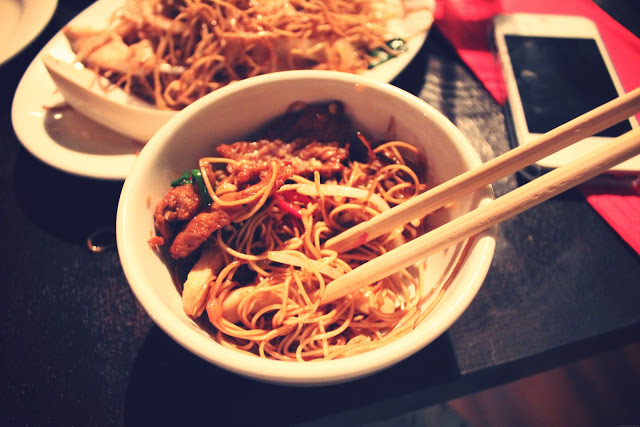 I went Com Viet after a long day at London Fashion Week on the Saturday. Rich came to pick me up and after a drink on the Southbank with Zoe we walked up to Covent Garden to find somewhere to eat. We walked past all the usual places, Wagamamas, Wahaca, Busaba but we kind of fancied something a bit different. We walked past Com Viet which is just off Covent Garden Market (the square) and it didn't look like much. The upstairs looks like a very relaxed lunch-time bar but after looking at the menu we decided to give it a go. We originally sat upstairs but then decided it was a bit cold and uncomfortable so we asked to go downstairs.
Downstairs was much nicer with dimmed lighting, comfy booth tables, exposed brick walls and an open kitchen. The waitress was friendly and there were no dramas with ordering and paying etc.
The Vietnamese menu was quite big but the waiters were happy to help if we had any questions. For starters we had stir fried salt and pepper squid and veggie spring rolls which were both really good. For main I had stir fried noodles with chicken and vegetables and I was a bit disappointed with it. I know it's not the most extravagant dish ever but when done well it can be really good. I just felt like it was a bit like something you'd get from a takeaway and was a too salty. It left me feeling a bit bloated and it was a shame because the starters were so good. Rich had stir fried duck breast with ginger and spring onion and really liked it. I (of course) tasted a bit and can confirm it was yummy.
Prices are pretty standard for London, around £8/£9 for a main dish, £2/£3 for a side of rice or noodles and starters were around £5/£7.
I wouldn't rush back but if I was in the area and wanted Vietnamese then I would go again. I love finding random restaurants when walking around London and I'm glad we tried it.
Have you been here? Would you try it?