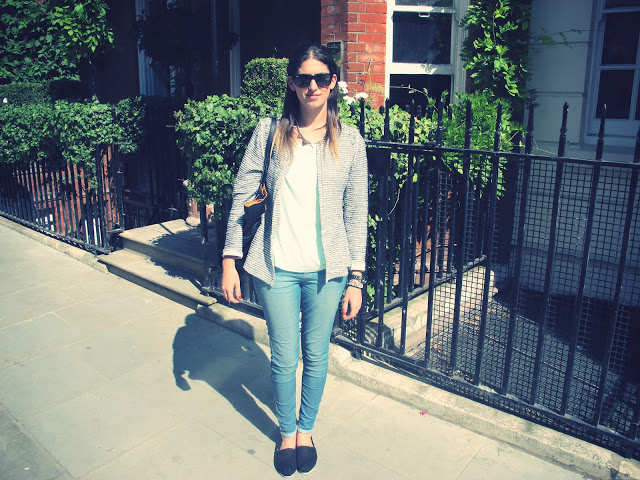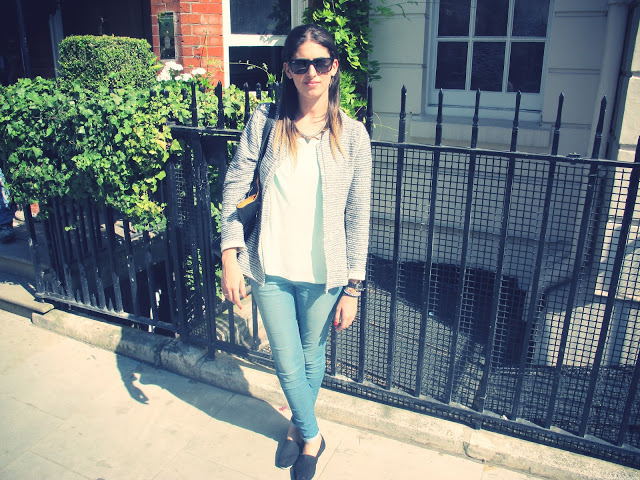 Ray Ban Sunglasses |
Topshop Flag Necklace |
Zara Jacket |
Romwe Bag* |
Monki Mint Tee
Topshop Leigh Jeans |
Toms
When I showed this Zara jacket in this video, quite a few of you asked how I'd wear it. This outfit was just really easy to wear throughout the Summer and because of the thin material the jacket is made out of, I can now use it as a cardigan under a coat.
I'm all about comfort during the week so jeans and Toms it is! I usually wear statement necklaces to smarten up an outfit and on this day I chose to wear my Topshop flag necklace that I really love.
Sorry for the old photo and super casual outfit, but I thought you'd like to see it anyway!
In case you missed my last YouTube video, here it is and it's a haul!
Lily xx