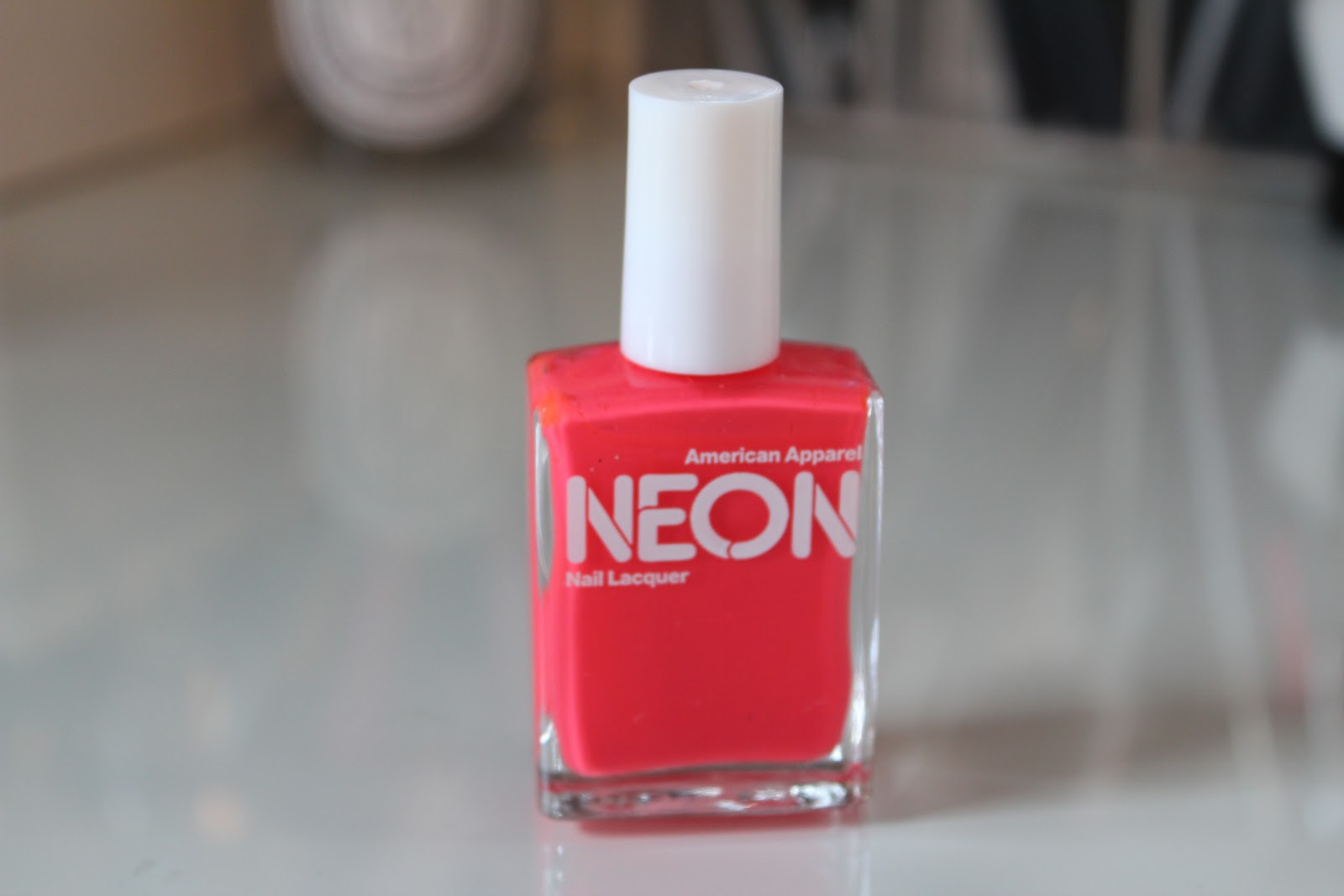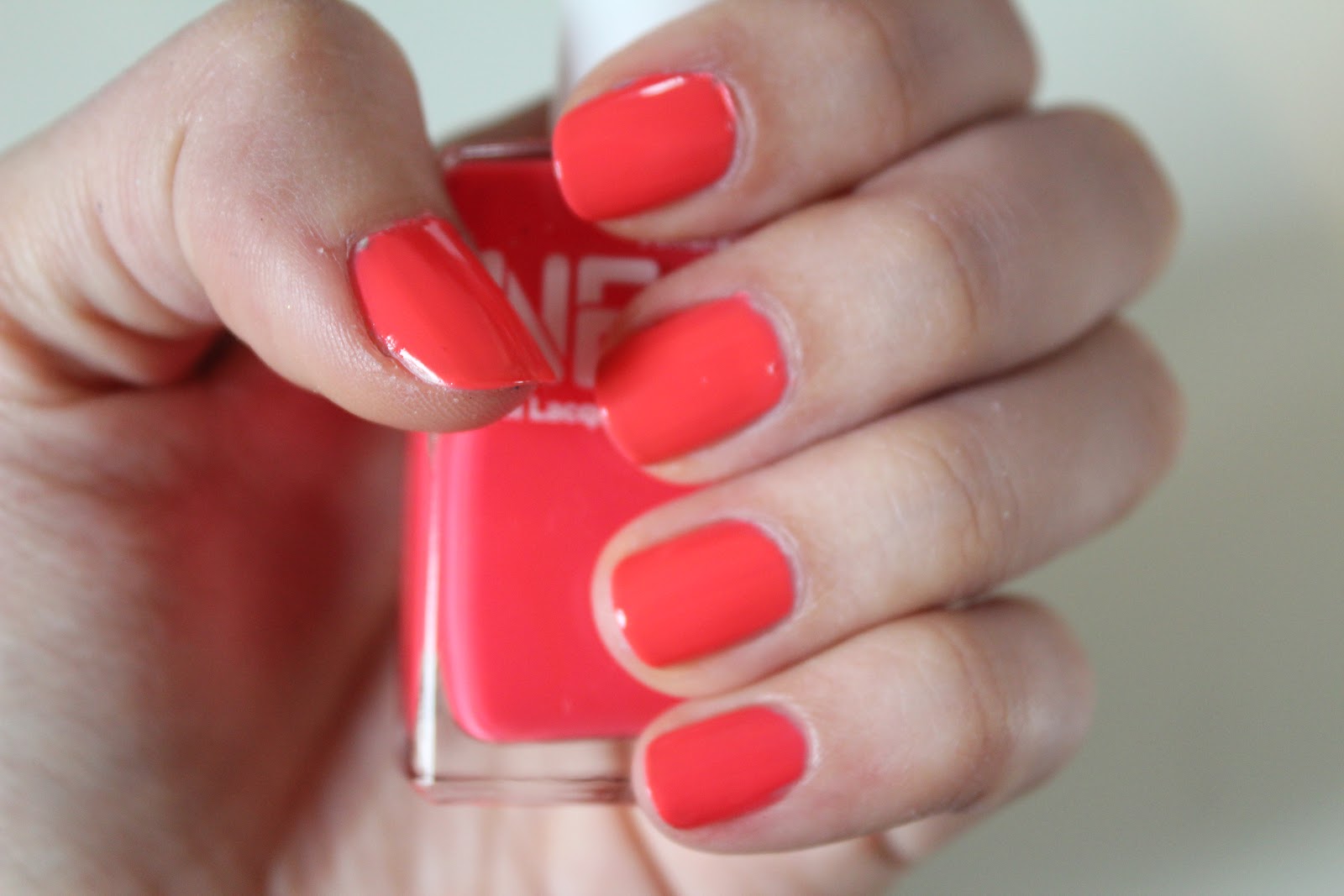 American Apparel NEON RED Nail Lacquer – £9
I picked up this AA Neon Red nail polish quite a long time ago and haven't actually worn it as much as I thought I would. I was expecting bright neon but was a little disappointed as to me it looks more like a bright red, rather than a neon. Apparently it helps if you apply a base of nude polish underneath the neon, but I haven't tried that yet.
I think the AA nail polishes are good though and apply nicely with quite a long brush. I think the price is too high, but I wouldn't expect any less from AA.
What do you think of this colour?