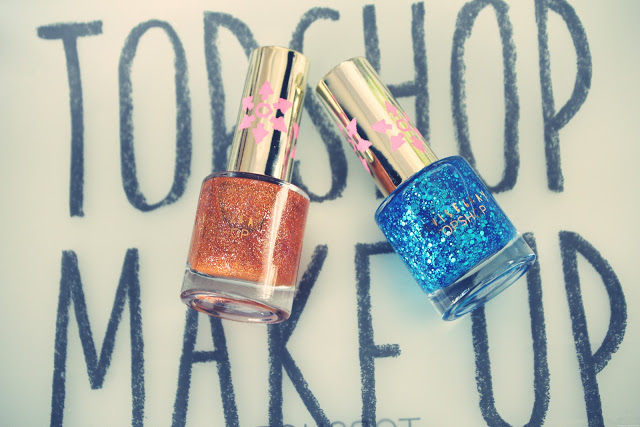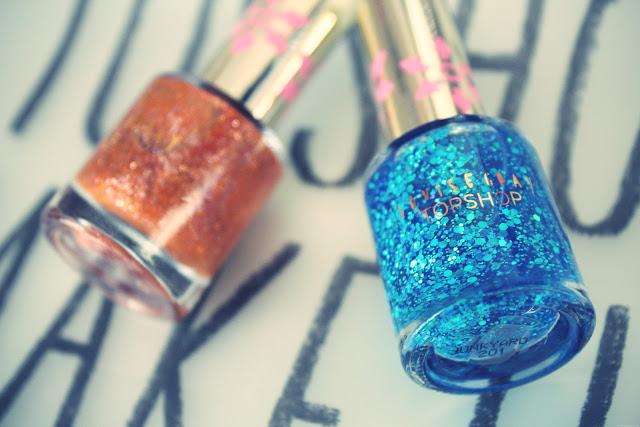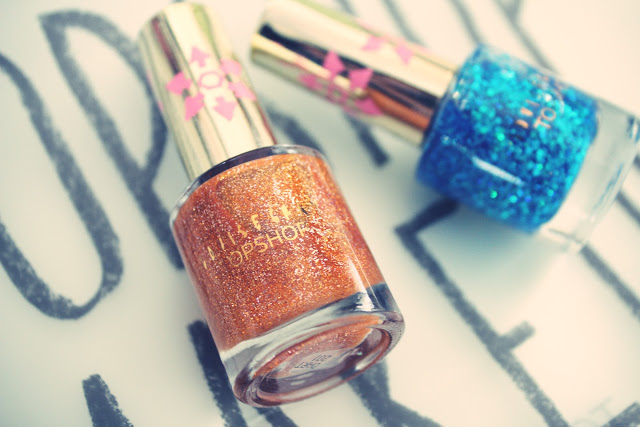 Dart nail polish* & Junkyard nail polish*
For the first time, Topshop makeup has collaborated with a designer and I'm so pleased they went with a British one. The A/W collection is based on Louise Gray's vibrant personality so it's young, bold and fun.
The collection is quite large and consists of a cream blush duo, loose glitters, bright blue eyeliner, an eye palette, eye shadows, mascara, velvet lipsticks and glitter nail polishes.
I love the two polishes above and there are also two other colours available; pink glitter and green glitter.
All the products are bright and quite out there, but I think it's really fun to experiment with bold makeup, especially as we go into Autumn and our wardrobes becomes more neutral.
The collection launches today nationwide and I can't wait to go and have a look.
Will you be checking out this collection?
Lily xx