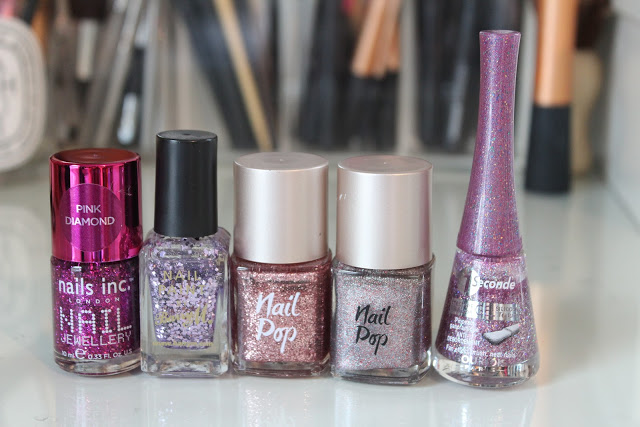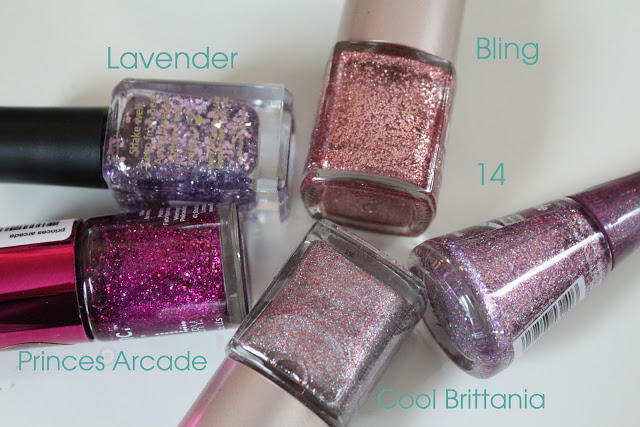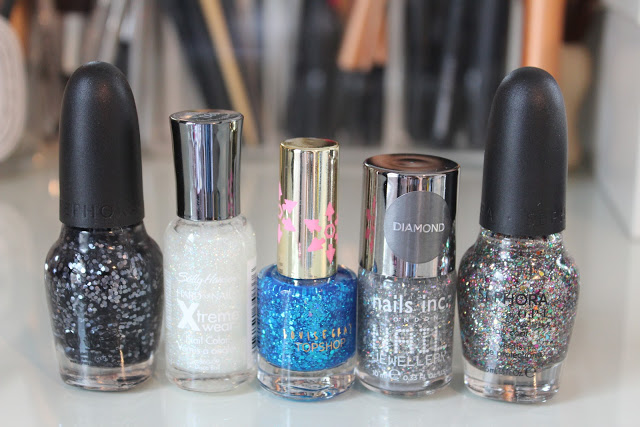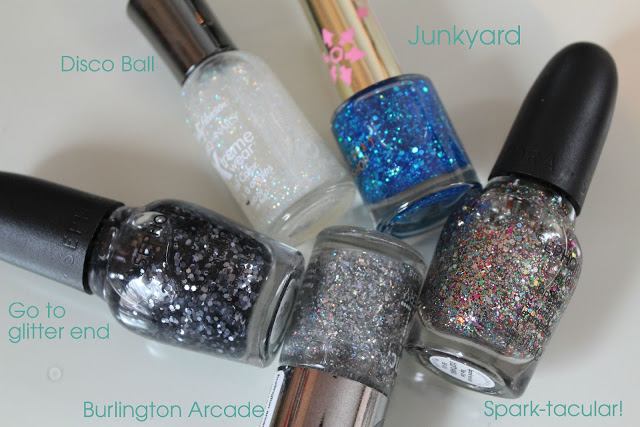 I thought I'd show you some of my glitter nail polishes today as I've become a bit of a magpie within the last year and I seemed to have collected quite a few! There are more, but here are the best ones.
I don't know why I love glitter nail polishes so much, they're not very grown up or classy, but they're just so sparkly!
I think my top 5 would be:
O.P.I for Sephora 'Spark-tacular'
This is pretty much an exact dupe for O.P.I Rainbow Connection which is why I picked it up when I was in America. The glitter circles are all different sizes and are multi-coloured. I like to wear is over a shimmery or pearl nail polish to get a full glitter effect as I'm not a fan of block colour with dispersed glitter on top.
I spoke about this polish in this post and it's brand new to Topshop. The colour is just amazing and looks great over a bright blue so that the glitter just catches the light.
LOOK Beauty 'Bling'*
Love, love, love this. It applies like a dream, leaving a thick layer of condensed glitter. It's also a gorgeous vintage pink colour that goes with nearly everything.
Bourjois 1 Second '14'*
I would probably describe this as a fairy's birthday party in a bottle. Purply, pinky sparkly goodness but the thing I like most about it is the amazing brush and the smooth application. This one always gets the most compliments!
Sally Hansen Xtreme Wear 'Disco Ball'
This is really different one to the others. It's a top coat so can be used over any polish and it goes on nice and thick leaving a blue/green toned glitter. It literally makes your nails look like a disco ball.
I think I need to chill out with the glitter nail polishes now.
Are you also a glittery nail fan?