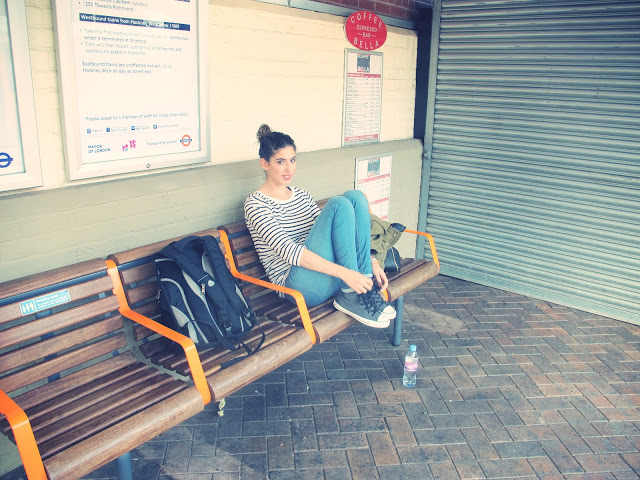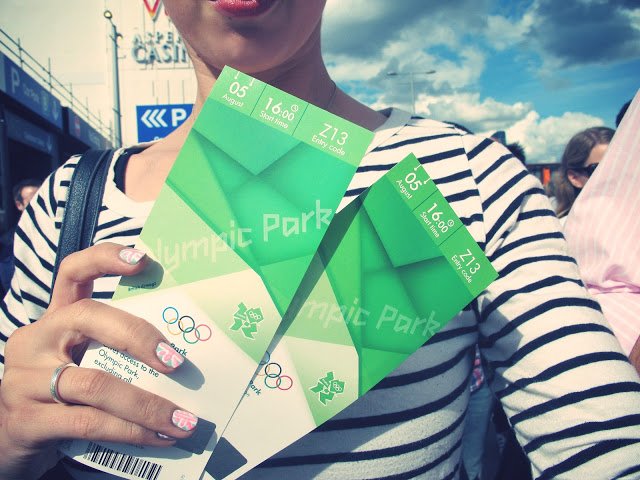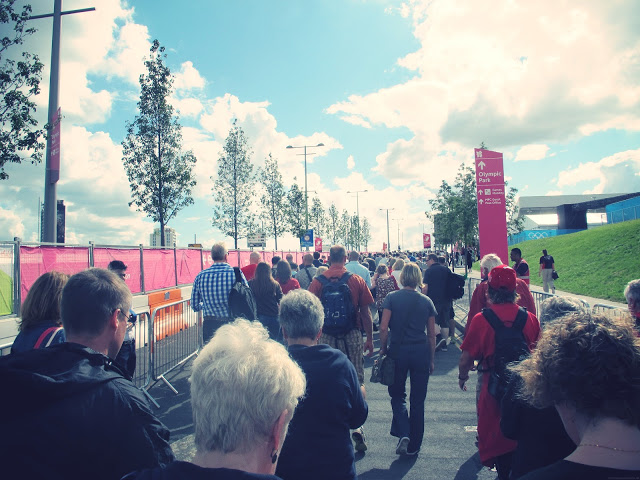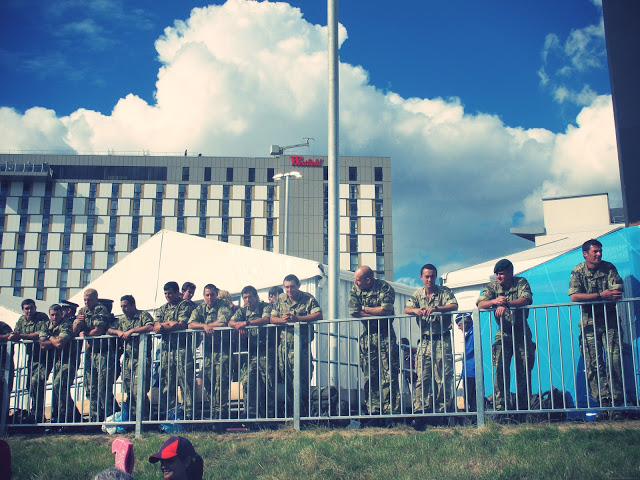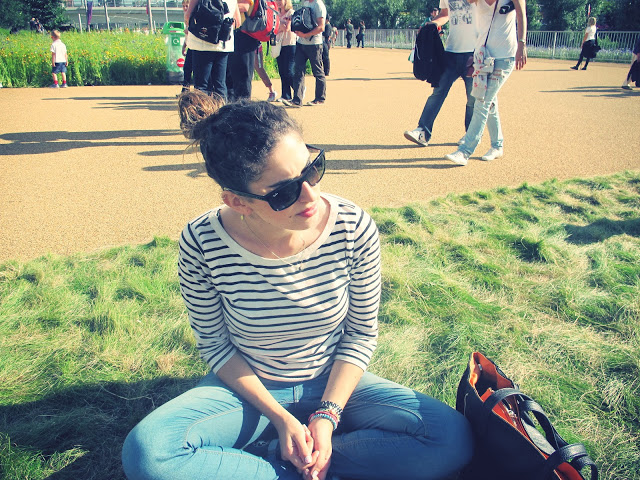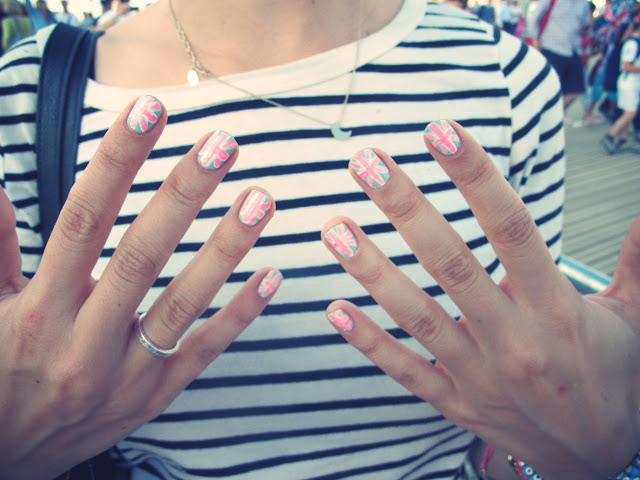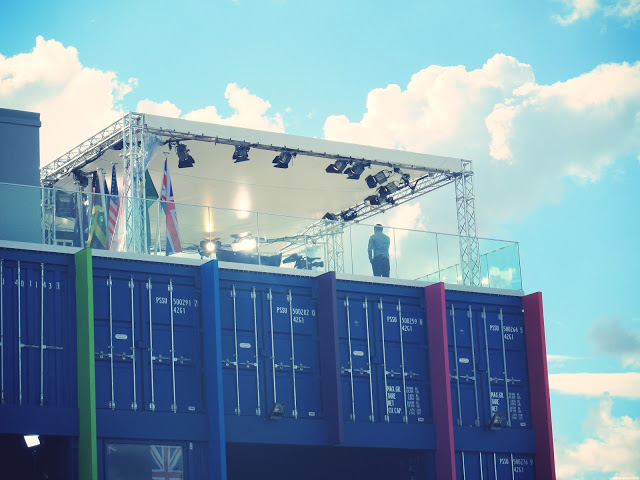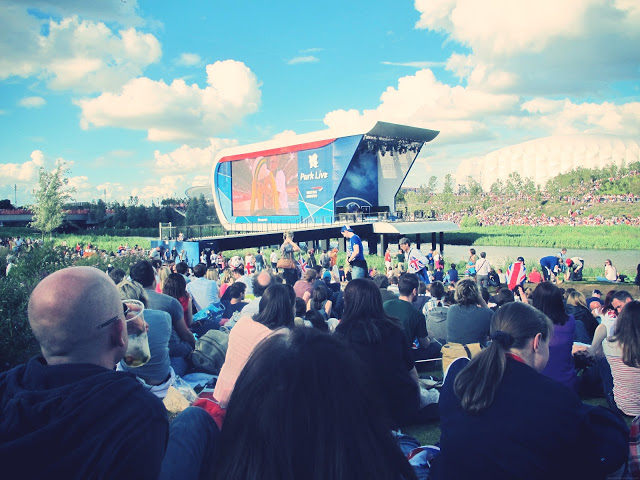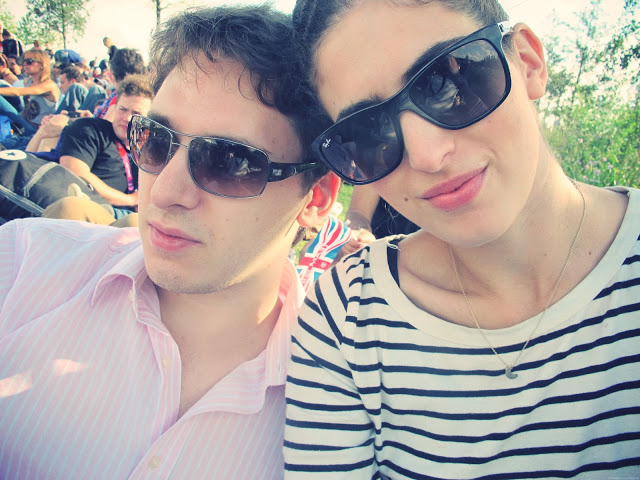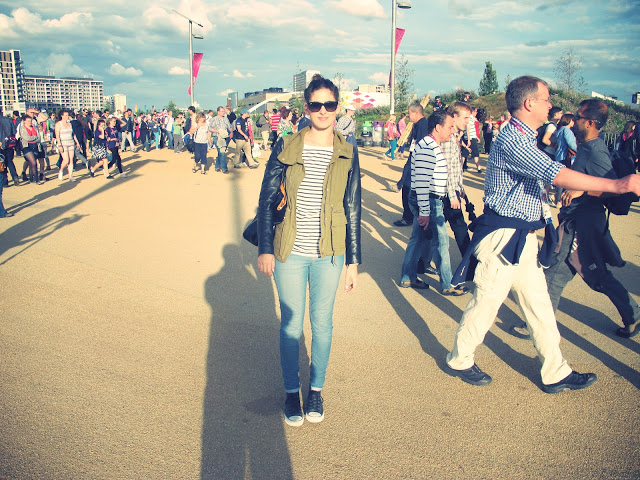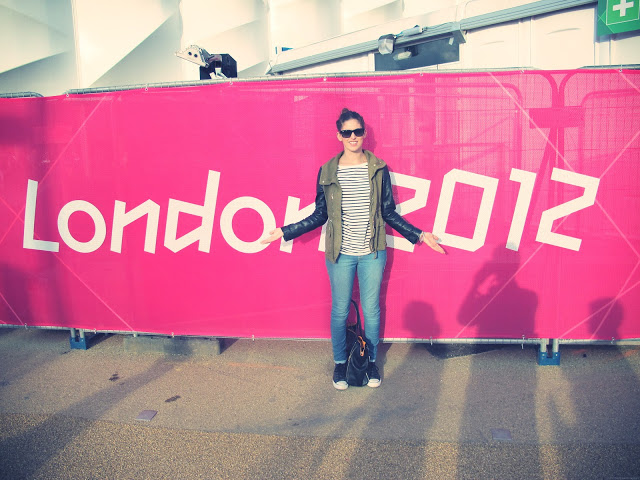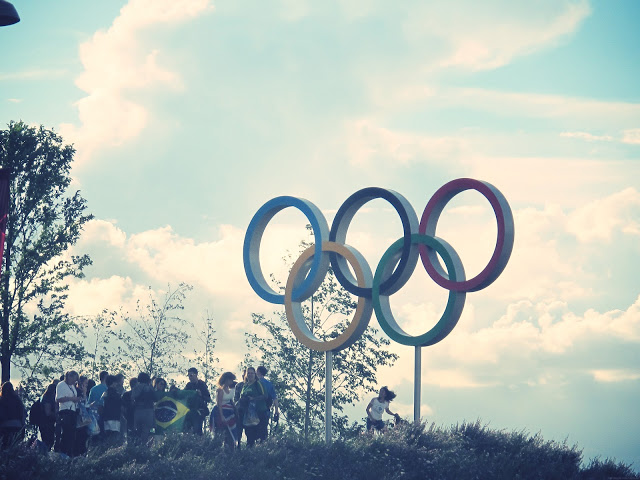 I didn't have time to write a 'proper' post today, so I thought I'd show you some photos I had from the day Rich and I went to the Olympics. I was very happy to be invited by British Airways to experience Park Live, which is the outdoor screen in the Olympic Park.
We didn't have tickets to a game, but I'm so glad I went and got to experience the park. The whole place was buzzing, with athletes walking around everywhere. There were food stands, picnic tables and GIANT McDonalds every 20 steps. It was right by the river and we were lucky with the weather so we just sat on the grass and soaked up the atmosphere.
We watched Murray and Robson win a Silver medal in Park Live and it was amazing. BA were also shooting… yes literally shooting t-shirts out of these big gun things and if you caught one you could win a trip anywhere in Europe. So that was fun!
I loved the Olympics and it made me feel proud to be British.
I hope you like the photos. I was very hungover on this day so please excuse what I look like.
Hope you enjoyed the games too!