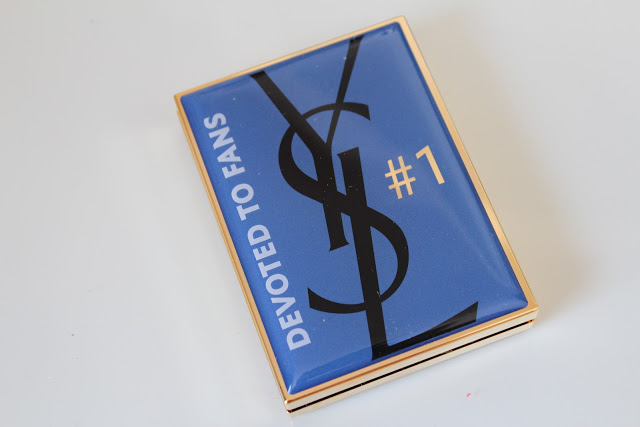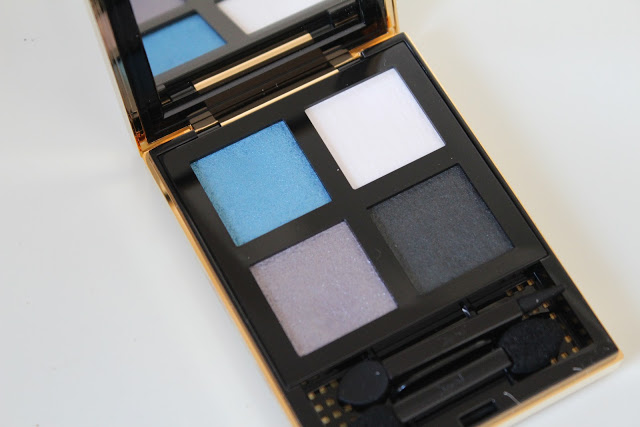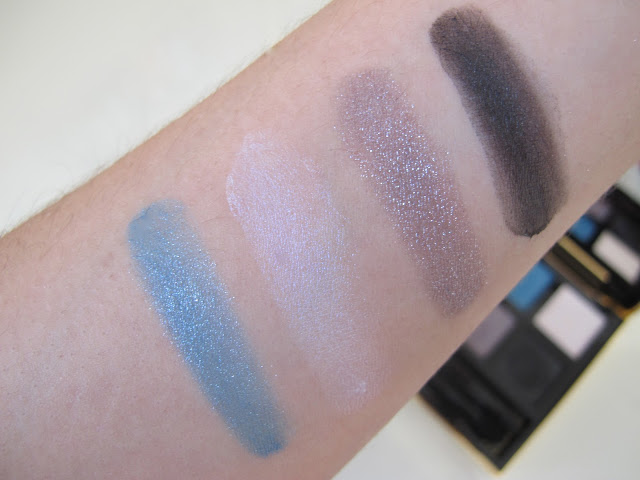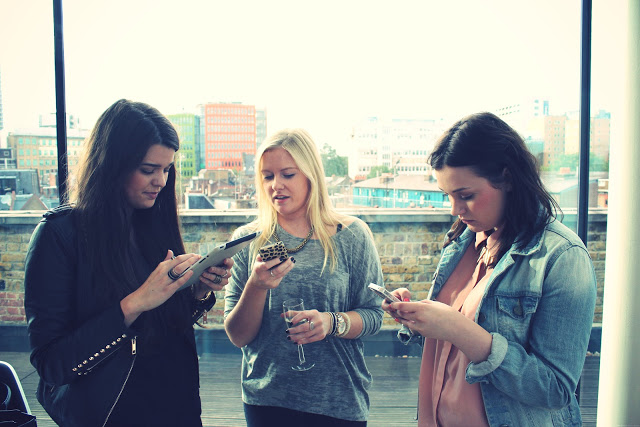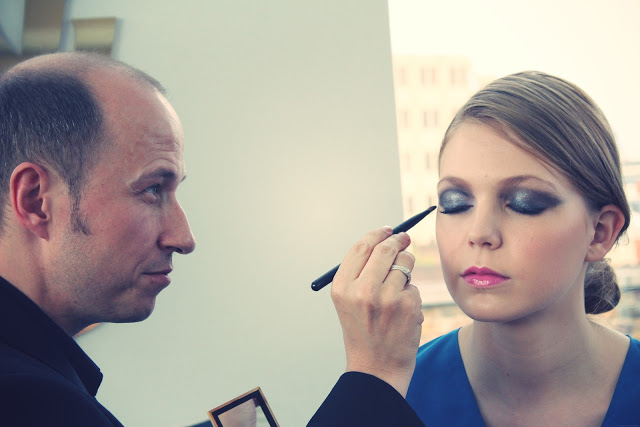 YSL – Devoted to Fans #1 £39*
When I first heard that YSL would be making an eye shadow palette dedicated to their Facebook fans using the well-known Facebook colours, I was very uncertain. Yes it's cool that for the first time ever Facebook is linking with a beauty brand… but YSL? And Facebook? Really?
I went along to Facebook HQ last week in London (squeal) to see and hear what it was all about and actually I think it's a pretty cool collaboration.
In the palette is 4 shades which when you first look at it you'd describe them as blue, white, purple and black. What I like about this palette is in fact you're getting much more than that. The blue is my least favourite colour and an obvious choice (how could they not?!) but it looks really nice when using it as an accent colour. The white has a gorgeous purple/pink sheen to it which is really unique and similar to a very popular Illamasqua pigment. The purple is quite glittery with quite a bit of silver showing through and finally the black has green undertones making it quite an original colour. The shadows are OK when used dry, but I find they really work well when used wet. The swatches above are when the shadows are wet and this was something they really wanted people to be able to do when using this palette. So much so that they created air holes where the brushes sit, so they can dry even when the lid is closed. So thoughtful!
The YSL Devoted to Fan #1 palette is a massive tribute and a big, fat thank you to their fans. There are only 1,650 palettes in total available and they are exclusive to their fans on Facebook. So if this is something you like the look of you can purchase it
here
.
What do you think of this collaboration?