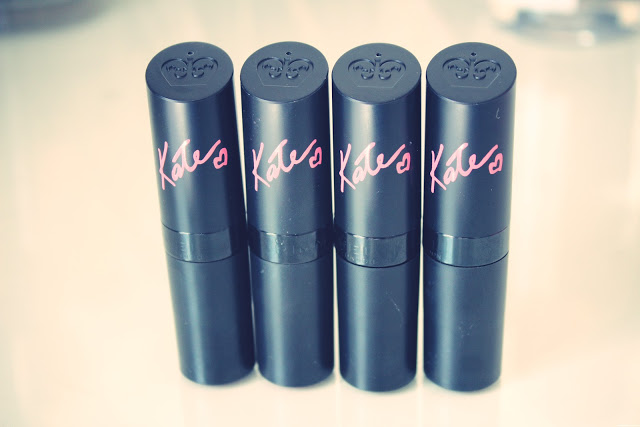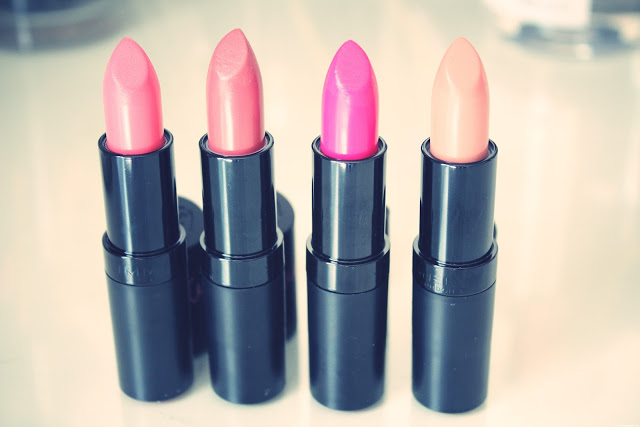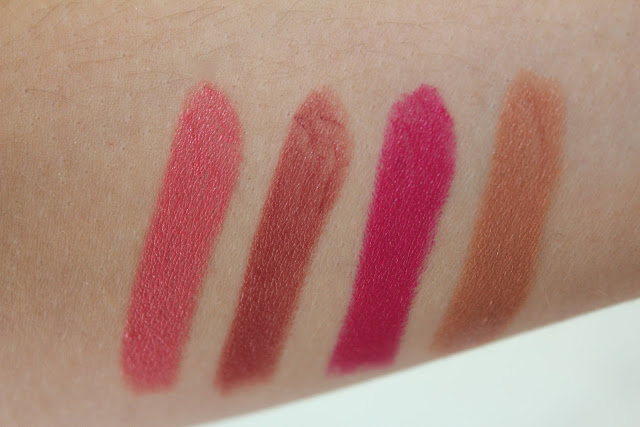 Rimmel Kate Spring Lipsticks* in 16,9,20 & 26 – £5.49
More lips today… sorry!
I keep forgetting to write about these… maybe I've been too busy putting on the bright pink one and parading around my house pretending to be Gaga. I first spoke about these lipsticks here and have since acquired a few more.
There are 5 new shades in the Spring collection, sorry I only have 4 to show you. My favourite is shade 16 which is a coral (of course!). I also absolutely love 20 which is a bright pink, although I'll need to be in a brave mood to wear this.
The formula is really creamy! It's easy to apply and feels really nice on. Like I said last time, these are by far my favourite 'drugstore' lipsticks.
Have you tried any of the Spring shades? Are you a fan of these lipsticks?