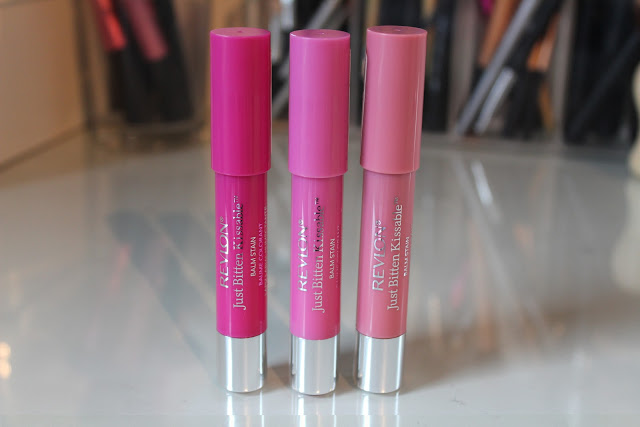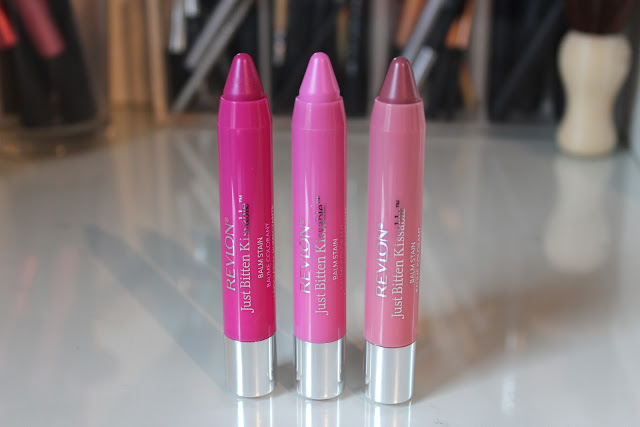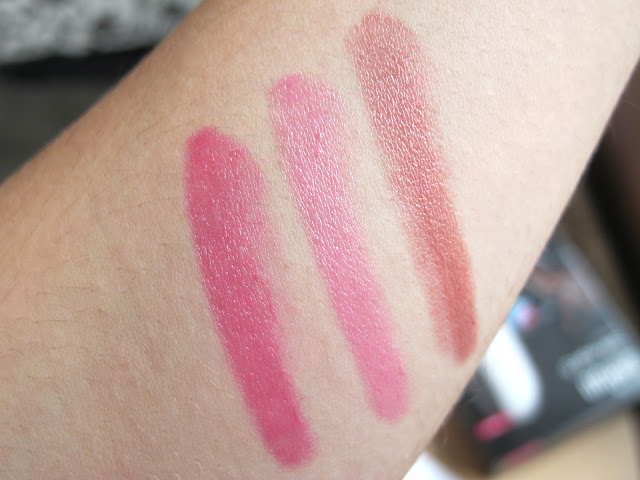 Revlon Just Bitten Kissable Balm Stain in Lovesick, Cherish & Honey – £5.99
I walked through Boots the other day and saw these. I had no idea they were already available in the UK, it seems that they came here much quicker than the lip butters did!
I picked up three shades; Lovesick, Cherish and Honey. The packaging is pretty much exactly like the Clinique Chubby sticks; it looks like a crayon with a twisty bit at the bottom. They're really nice and easy to apply which is something I really like about them. They apply as a glossy balm and leave a stain behind once the gloss fades. Lovesick, especially, has a very vibrant tint. Lovesick is a bright pink, Cherish is a a bubblegum pink and Honey is a dark nude pink.
I think the price is good and I've also found them to be really nice mixed with other lip products, such as the Clinique Instant Light lip perfecter. My only negative would be the smell which is very strange. I think they are supposed to smell like mint but to me they just smell like soil and I'm not a big fan of it.
Have you got your hands on any of these yet? What are your thoughts?
Lily xx