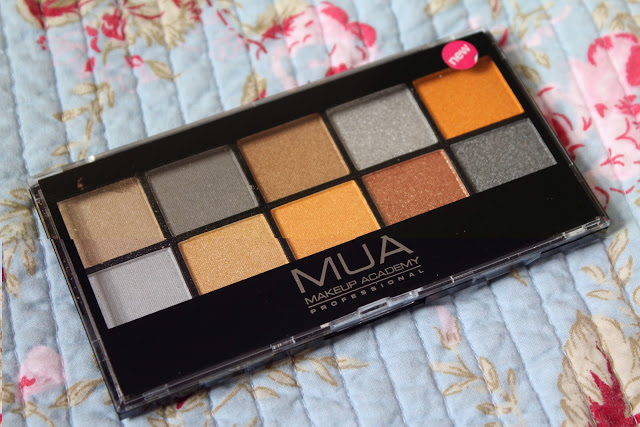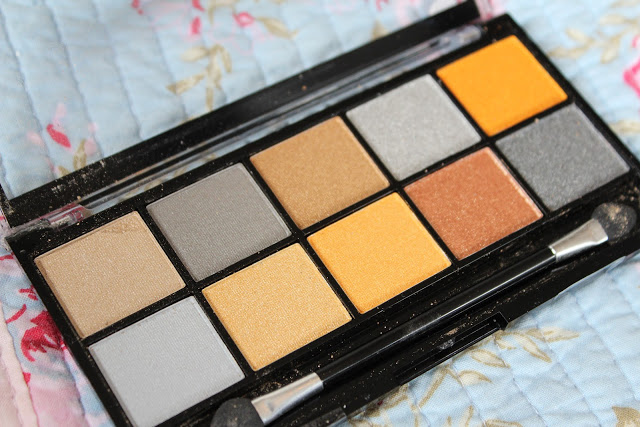 MUA Limited Edition 'Going for Gold' Eyeshadow Palette £4*
MUA have brought out a 10 shadow palette to celebrate…. can you guess? You know, those games that everyone's going on about.
The gold themed palette has a mix of shimmer shadows in the new square pans. As you can see, there's golds, yellows, a bronze and a few shades of grey.
I definitely prefer the square pans to their usual circular one as it's easier to cover the brush with product. There are a few shades in this palette that I would never wear, but there are definitely some nice ones too. Sorry the photo is a bit messy, unfortunately 2 of the pans came loose and it was a little smashed up when it got to me.
It's all a bit of fun to support the Olympics and for £4 you can't really go wrong! The palette is now available on their online store.
What do you think of the new square pans? Do you prefer them now or how they were before?