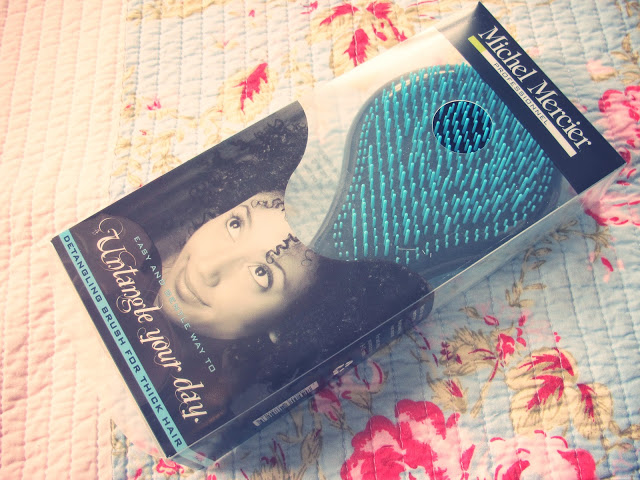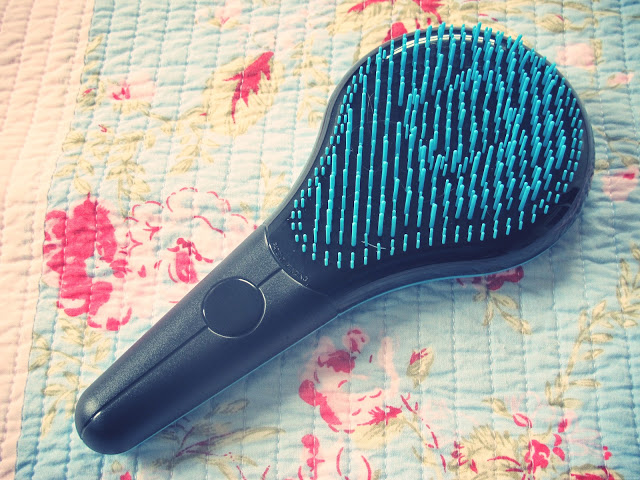 Michel Mercier 'Untangle Your Day' Detangling Brush for Thick Hair – £14.95*
For pretty much my whole life I've been on the hunt for a brush that works well with my hair. I can still remember my mum brushing my hair when I was 8 and me screaming so loud that the neighbours came round to check everything was ok.
Michel Mercier to the rescue! Their uniquely designed and patented brush is made up of 428 bristles all positioned in 32 different heights and 16 different diameters. The brush is available for 3 hair types; thin, medium and thick and works on all hair types whether it's European, Afro or Asian.
I was really excited when I heard about the Tangle Teaser and I remember rushing out to buy one, but the minute I tried it I was really disappointed. I felt that the Tangle Teaser just brushed the top layer of my hair and didn't at all work it's way through my thick hair. It was also really hard to hold onto as they don't have handles. I used it once and then never again…
Michel Mercier's detangle brush is everything I wanted the Tangle Teaser to be. It has a handle, it's lightweight and it perfectly glides through hair detangling everything and not breaking one single strand of hair. It's perfect for the summer to take on holiday, but I'll also be using it throughout the year. It's also great for children's hair… oh how I wish this was around when I was little.
The Michel Mercier brushes are available online here and in selected Lloyd Pharmacies.