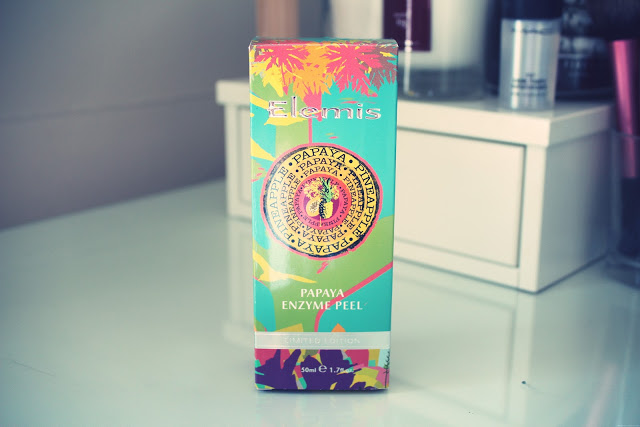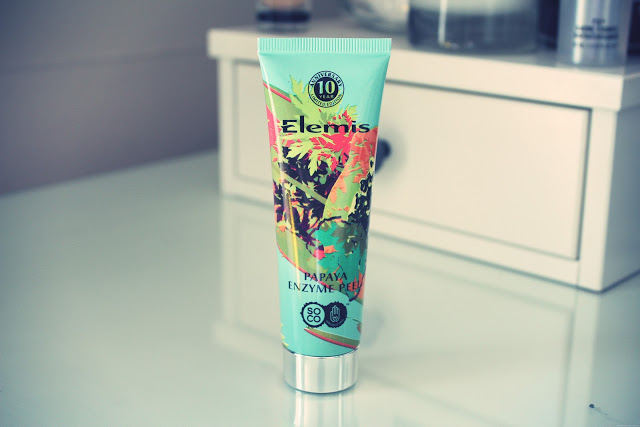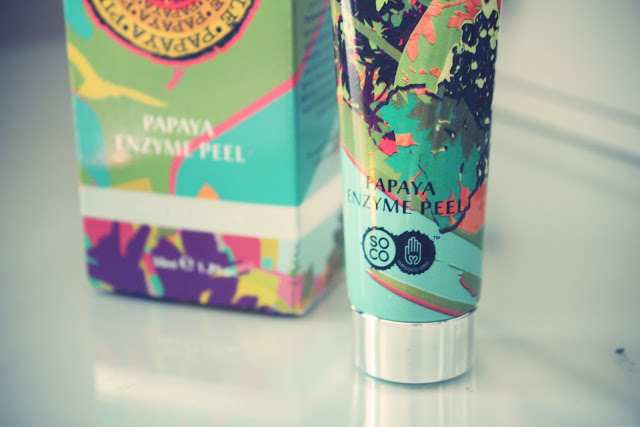 Elemis Limited Edition Papaya Enzyme Peel – £28.60*
The Elemis Papaya Enzyme Peel is a cult products in the beauty world, but for some reason I'd never tried it before. To celebrate the 10th anniversary of the award-winning peel, Elemis have brought one out as a limited edition, in gorgeous packaging designed by Laura Oakes. As well as the very cute design, Elemis have also teed up with a new charity called SOCO to provide funding for over 50,000 vaccinations for children in Africa.
So what is the Papaya Enzyme Peel? It uses an enzyme called Papain, which is extracted from crushed papaya and pineapple which is sourced from Africa. The enzyme gently dissolves any superficial dead skin cells, which make the skin rough and uneven. You apply a generous amount all over the face, leave it for 10-12 minutes and then remove with a damp muslin cloth.
They call it an exfoliator but you apply it kind of like a mask. Once the product is on, it is an off white colour and it does thins funny thing where is separates on your face so you end up looking a bit like a globe. My skin felt extremely soft after using it and my moisturiser worked so much better that night.
I'd highly recommend this product and I know it's going to become a staple in my skincare routine. You can pick it up from Feel Unique, with free delivery here.
Have you ever tried this?