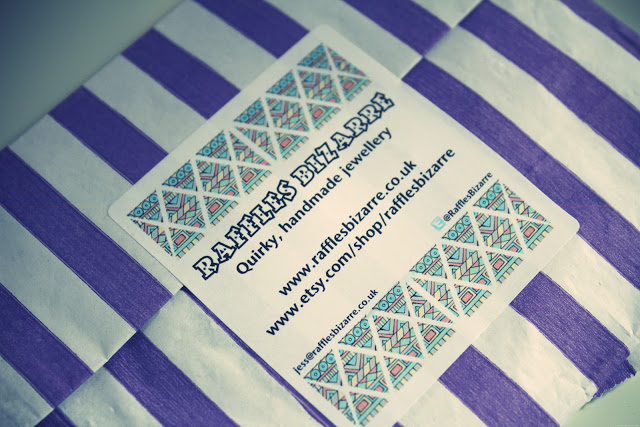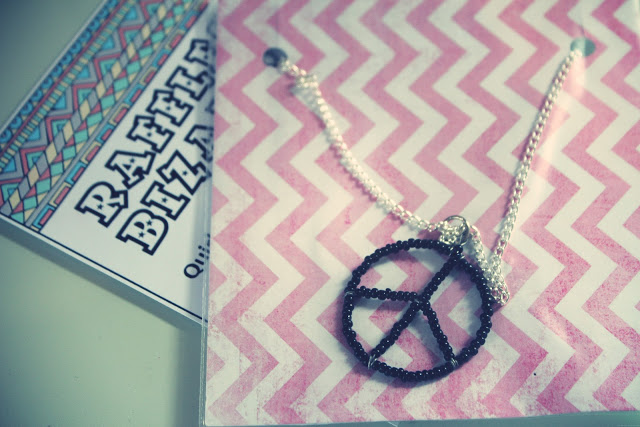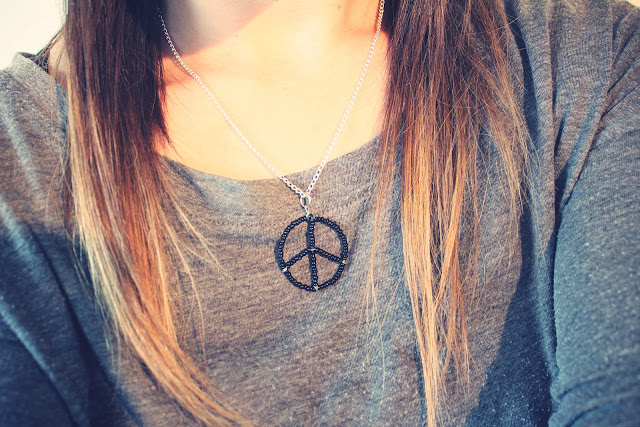 Raffles Bizarre Beaded Peace Sign Necklace*
Dana Levy Neon Enamel Evil Eye Token Friendship Bracelet*
Today I thought I'd share with you two new members of my jewellery box.
Raffles Bizarre is one of my sponsors and the lovely Jess offered to send me something from her Etsy store. I really love this peace necklace and I know I'll be wearing it a lot. It's on a simple medium length silver chain and the peace sign itself is made out of small black beads. It's really cute and will go with so many outfits!
Check out her etsy store here, she sells some really lovely stuff!
I also really want to tell you about the amazing Dana Levy jewellery. Dana is a London based designer and she creates beautiful jewellery which is inspired by the Middle East. This friendship bracelet is one of my favourite pieces from her collection. The whole friendship bracelet craze is back once again, but if you don't want to look like a 15 year old, this is a great 'grown up' option. It's a proper bracelet with gold clasp detailing. I'm obsessed with this bracelet and it will not be leaving my wrist for a long time. Let's see if it can beat the record my Tiffany bracelet currently holds of 12 years (is that gross?). If you're looking for the perfect gift, check out her website here.
What do you think of these? Which one if your favourite?