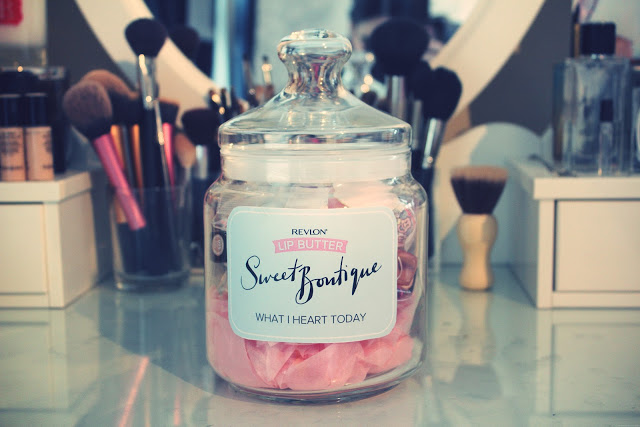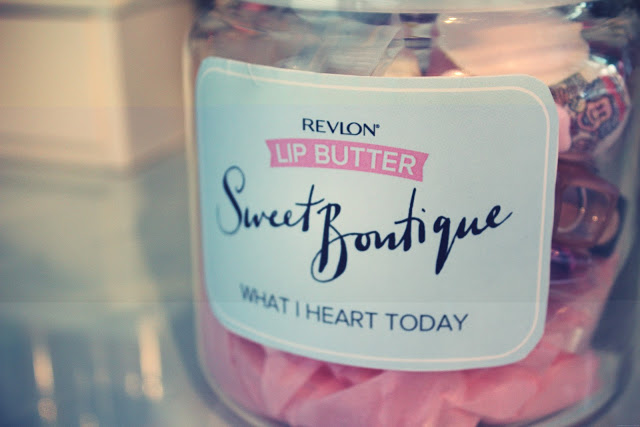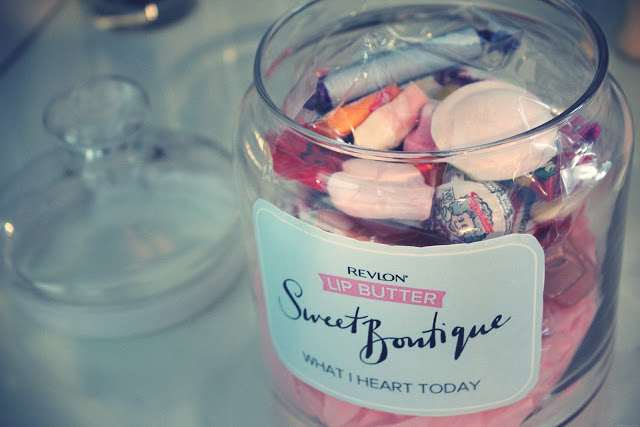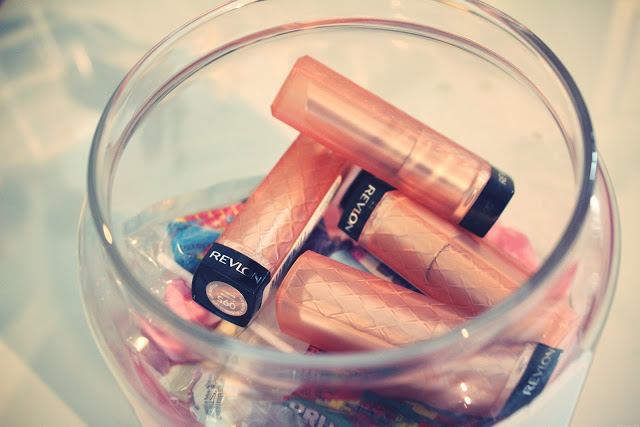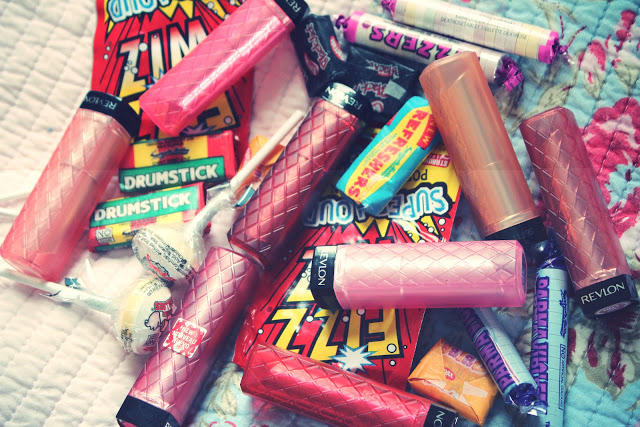 I'm sure you remember my trip to America at Christmas as the haul posts went on for weeks. I spent far too much money but got so many amazing products. At the top of my list were the Revlon Lip Butters after watching so many American YouTubers rave about them. Here's my post on the lip butters I bought and my thoughts on them.
They've been available in the UK for a while now, but I just thought I'd give you a heads up on the cool competition Revlon are hosting on their Facebook page at the moment.
On 7th June they opened up the Sweet Boutique on their Facebook page. It's a gorgeous and very well designed app that resembles an old fashioned sweet shop. The 'shop' is open Monday to Friday, 8am till 11am and everyday they will be giving away 100 different lip butters. What's even more exciting is on 2nd July they will launch a 3-day prize draw for someone to win the entire 14 shade collection!
So visit their Facebook page here to see which shade they're giving away today and enter for your chance to win. Good luck!
Are you a fan of the lip butters?