My Essie Nail Polish Collection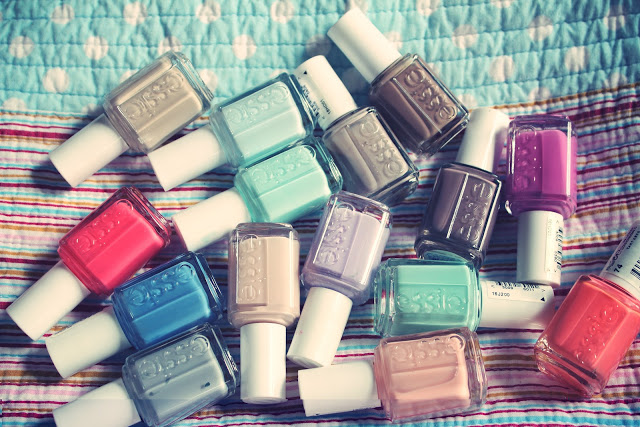 I'm sure you all know by now that I am obsessed with Essie and it's been my favourite nail polish brand since day 1. I've somehow built up a collection of 15, so I thought it was about time I share them with you.
Welcome to my Essie collection, I hope you enjoy! If you have any colour recommendations please let me know!
Lily xx
If you'd like to nominate me for a Cosmopolitan Blog Awards, click here and nominate www.whatihearttoday.com for Best Beauty Blog. Thanks so much if you do!