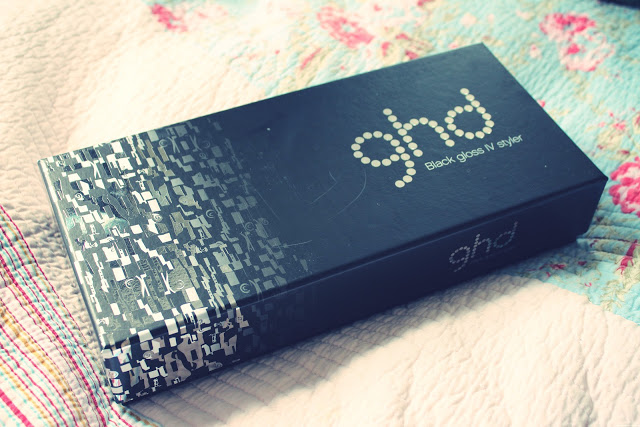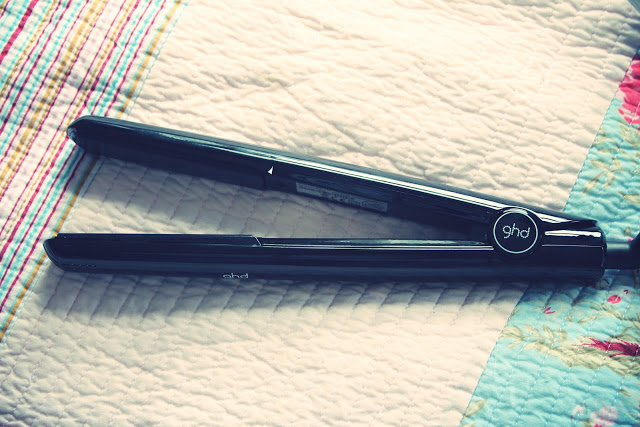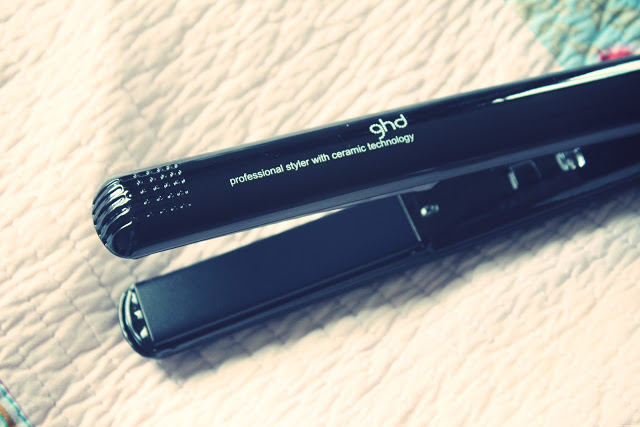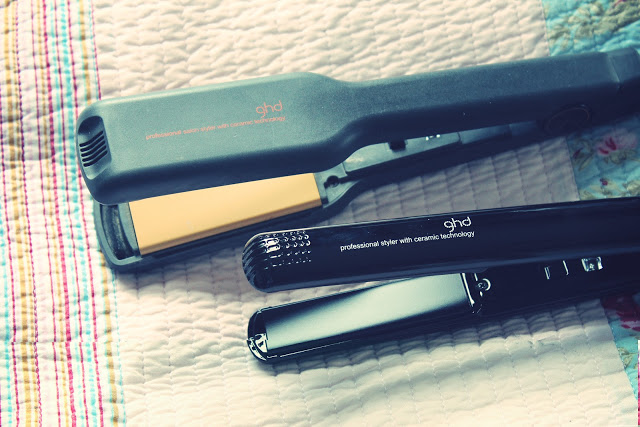 I've always been a GHD fan. I bought my first pair when I was around 18… before then straight hair was not an option. I've always owned the maxi stylers because my hair is so thick it just makes the whole process much quicker. The only problem with the maxi straighteners is that they're not great for getting to the root or right underneath the hair. I've also found recently that my hair catches on them and can sometimes cause hair breakage.
These Black Gloss IV Stylers are so smart and sleek. They are the perfect size and make it really easy to get to the roots and the parts of the hair that are harder to reach. They heat up in only 15 seconds (I counted!) which is so super quick and they get really hot, but not too hot that they'll really damage your hair. The one difference I found with these compared to the maxi stylers is that they're rounded which means they don't sit on a table without falling to the side. This is quite annoying when you have a fear of burning down your house, BUT the new sleep mode makes up for it.
I'd always recommend GHD as the best hair straighteners as they're such great quality and last really well throughout the years (mine are still going!).
They are available from the GHD website with free delivery.
Are you a GHD kinda girl? If so, which ones do you have?