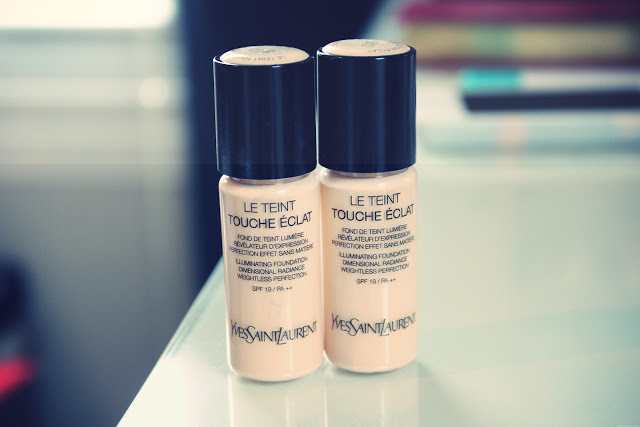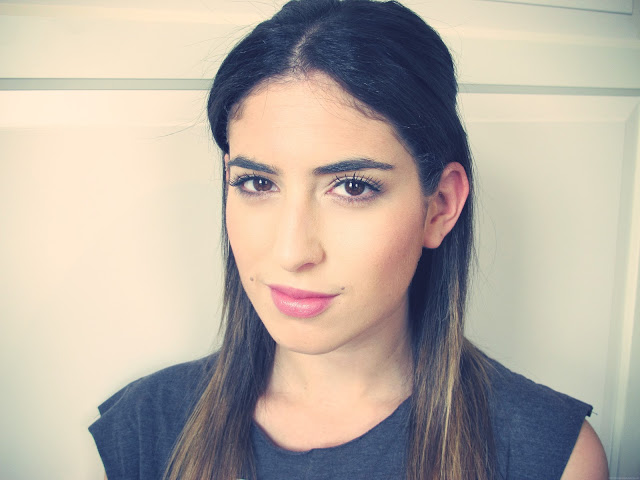 Yves Saint Laurent Le Teint Touche Éclat Foundation in B10 Beige*
20 years after the launch of the famous Touche Éclat highlighting concealer, YSL have created the Le Teint Touche Éclat foundation. It's probably one of the most exciting launches of 2012 and I know it's going to be talked about A LOT. The Touche Éclat is pretty much a cult product although I'm actually not a fan (shock, horror!). I've always found it too sheer and I don't love the scent. So I was really interested to try the foundation and I was sent a couple of samples to try.
Lets start with the main points on this foundation. It's going to be launched on 28th June exclusively to Selfridges and Brown Thomas and then nationwide from 9th July. It's £28 and is available in 22 shades which are split into three groups; rose, beige and gold.
The most exciting thing about this foundation is that for the first time YSL are using a soft focus gel in the foundation rather than an opaque powder. Opaque powders are often used in foundations, but tend to mask the skin and cause discolouration, especially on darker skin tones. The gel is supposed to form a translucent film on the skin to smooth out any imperfections without masking the skin. The aim was to create a foundation that had the same brightening and illuminating qualities of the Touche Éclat.
I used the shade B10 (the lightest from the beige group), which was slightly too light for me but still works once it's blended in. It's a different texture to any of my other foundations, but I really like it. I tried applying it with my hands and with a brush and preferred using a brush. I found that it really sunk into my skin as soon as I applied it, so I had to use more product than I usually do. It appears to be quite sheer but once it's applied all over it gives a flawless finish. It's extremely light-weight and feels lovely on the skin. I was very happy to notice that it has a much nicer scent than the Touche Éclat too. It definitely gave a luminous effect to the skin and really brightened up my whole complexion.
From what I've seen in photos the bottle is very elegant with a gold lid. They've also created a £26 foundation brush specifically to use with this foundation.
It normally takes a few weeks for me to decide if I love a foundation or not but I wanted to tell you my initial thoughts. So far I really like it!
Are you excited for the launch of this foundation? Are you a fan of the Touche Éclat?