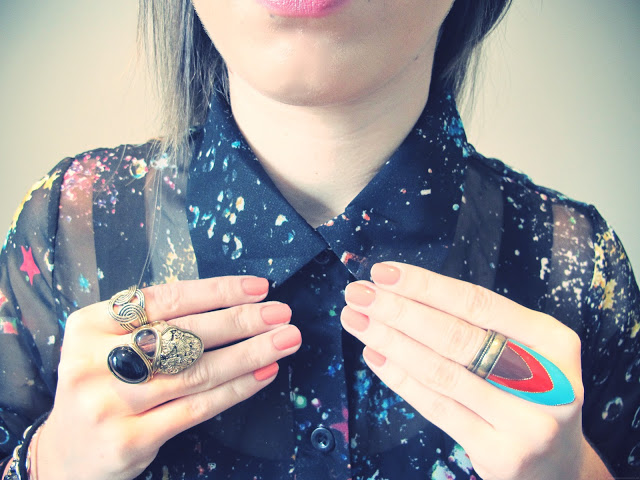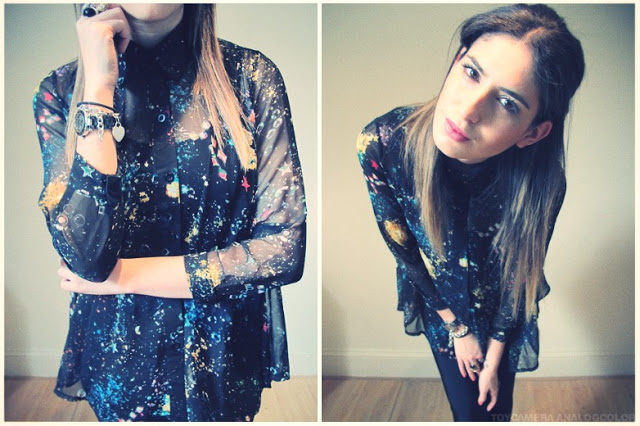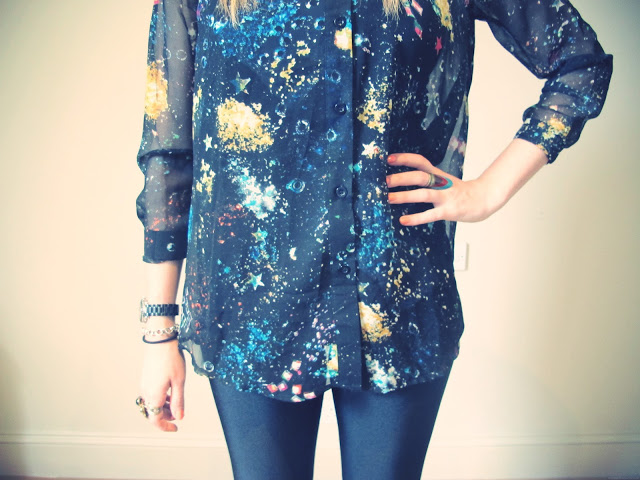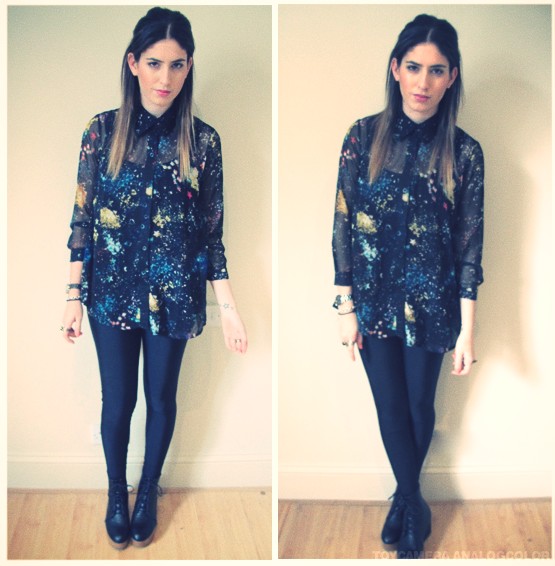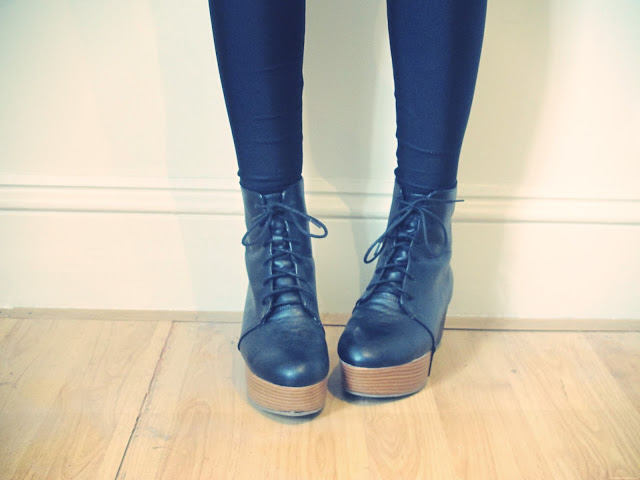 Leggings: American Apparel
Rings: Forever 21* and Topshop
Nails: Essie Tarte Deco
Lips: MAC 'Syrup'
I have been loving my disco pants recently but sometimes I find them a bit too thick and they get a bit uncomfortable when you're sitting at a desk for 10 hours. I bought these leggings and they are perfect. I also really love this top from Romwe, the galaxy print is really nice and not something I've seen on the UK high street.
I'm getting a bit frustrated at the moment; I really want to put more time into this blog but I just don't have it. Working full time and getting home at 7.30 (earliest) every night makes it all a bit overwhelming. I am having some time off in June and taking a short trip to Berlin, so hopefully then I can catch up on everything and have some time to create some interesting posts for you all to read. Sorry for all the product reviews, I hope they're not boring!
Hope you had a great weekend! See what I got up to last week here.