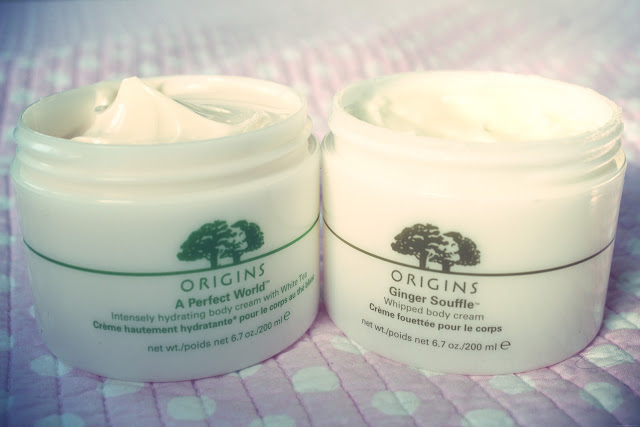 Origins 'A Perfect World' body cream* £27 & Origins 'Ginger Souffle' whipped body cream £22
I bought my first Origins body cream last Christmas in Miami and went straight for the Ginger Souffle after hearing Tanya rave about it. If you don't like ginger don't be put off by the name, I don't think it really smells like ginger. It's just a really lovely, fresh scent. I was also recently given the 'A Perfect World' body cream and the scent is very similar to the mask I went crazy over in this video. It's not exactly the same though, the body creme is slightly sweeter.
The 200ml tubs are massive and will literally last ages! I don't moisturise after every shower purely because of lack of time, but if I could I would. They leave my skin feeling so incredibly soft and moisturised.
Are you a body moisturiser kinda person? Have you tried any from Origins?