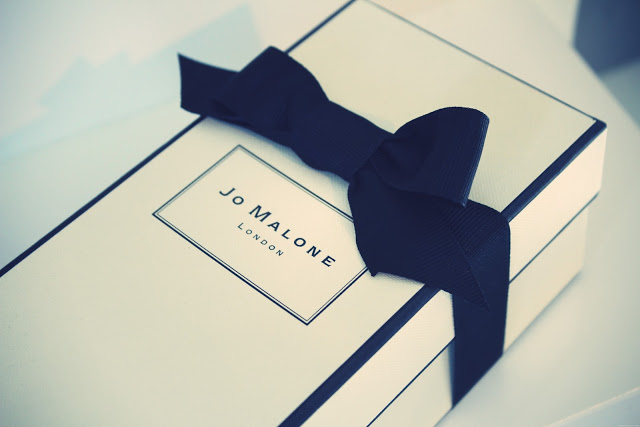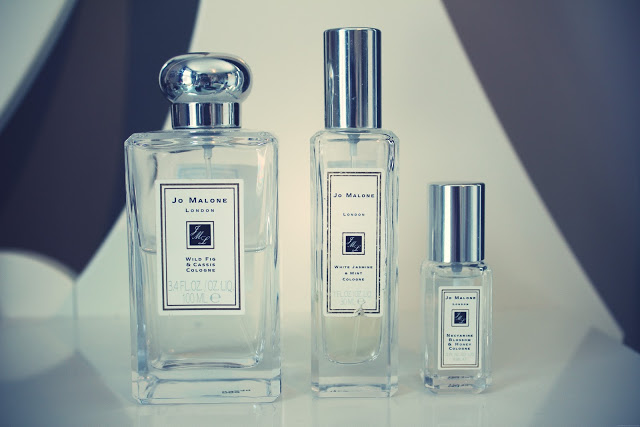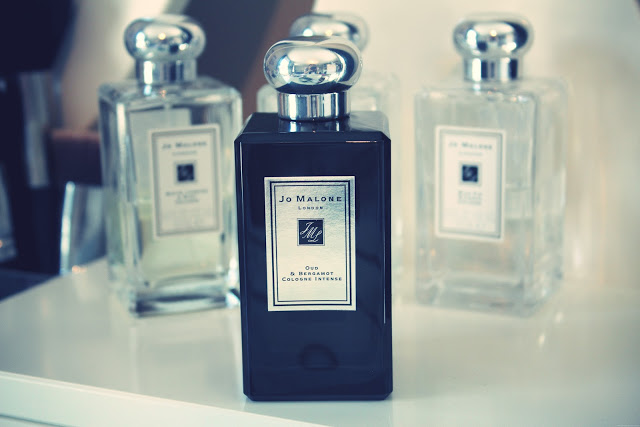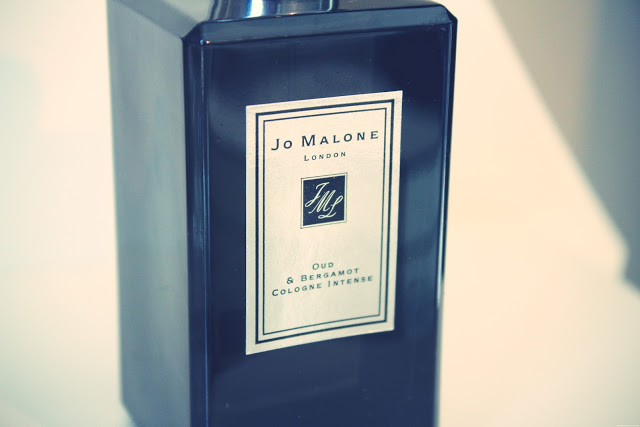 Jo Malone 'Oud & Bergamot' Cologne Intense*
You all know me by now and you know I'm not a 'department store perfume' kinda girl. Nothing against them and I do have some that I like, but I usually opt for the fresh ingredient perfumes like Diptyque, Fresh and The Organic Pharmacy. Like Mother like daughter… literally, we wear the same perfumes!
Jo Malone has always been on my list of favourites and although I've never got round to buying my own scent (because it was too hard to choose one) I have always knicked a spritz from my Mum's collection. She has Wild Fig & Cassis, White Jasmine & Mint and Amber & Lavender. I recently went to the new Jo Malone section in John Lewis Oxford Street and after spending hours with the lovely ladies working there, was given a very cute sample of the Nectarine Blossom & Honey. I love this scent and think I will definitely be investing in the travel sized to last me through the Summer.
Right, onto the main attraction… the Oud & Bergamot cologne intense. The cologne intense range offers 5 intense fragrances, heavily inspired by the Middle East. These fragrances are more expensive than others from Jo Malone at £90 and are only available in the larger 100ml size. The reason they are more expensive is because of the incredibly rich and harder to find ingredients that are used in them. The fragrances are all very sensuous and are focused more on the base notes, making the fragrance last longer and develop more on your skin. Some of the fragrances are quite masculine and are definitely unisex.
I was looking for a grown up, long-lasting scent as most of the perfumes I have are very light and summery. The Oud is a smokey, woody scent that is very common in Middle Eastern fragrances and Bergamot is an orange so it brings a nice citrus smell to balance it out. Jo Malone describes this fragrance as 'hypnotic and alluring' and I completely agree. When you spray it on it starts off smelling quite citrus-y and fresh and as the hours pass it becomes more woody, yet quite sweet at the same time.
I love the bottle… who wouldn't?! It's luxurious and looks beautiful on my dressing table. I think the travel sized 30ml bottles for £36 are a great idea and are perfect for trailing a scent and for keeping in your handbag.
Yesterday I attended the Jo Malone press day to preview the new fragrance Blackberry & Bay which is set to be released in September. I can tell you now that it is absolutely gorgeous! I'll review the perfume in full soon but for now I'll leave you with this beautiful description from Jo Malone…
"Childhood memories of blackberry picking… stained lips, sticky palms. A burst of deep, tart blackberry juice and sparkling grapefruit, blending with the freshness of just-gathered bay. Softened with delicate flowers. Resting on a brambly base of vetiver and cedarwood. Vibrant and verdant. "
Are you a Jo Malone fan? What's your favourite Jo Malone scent?