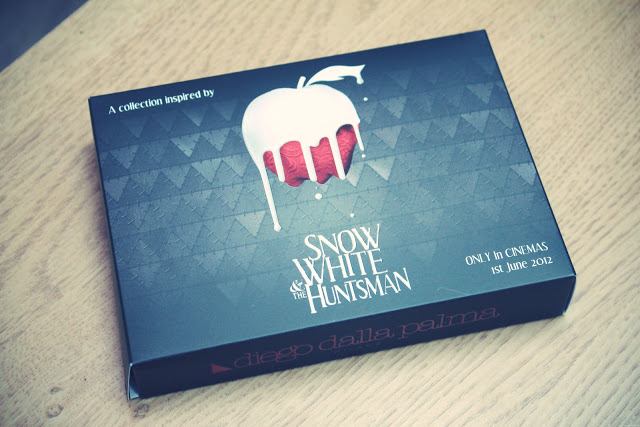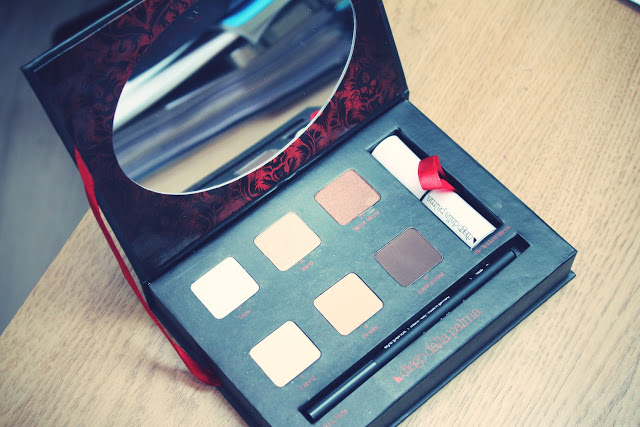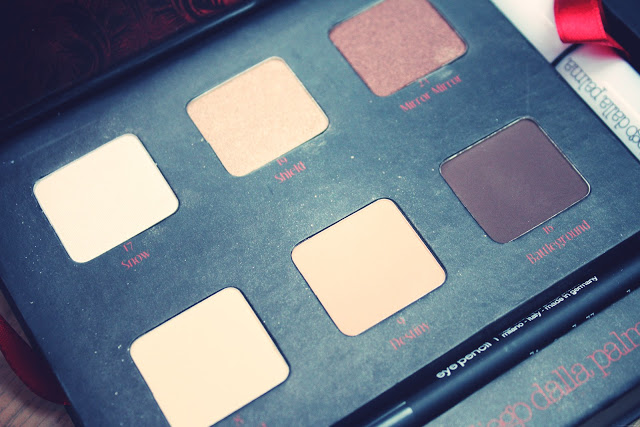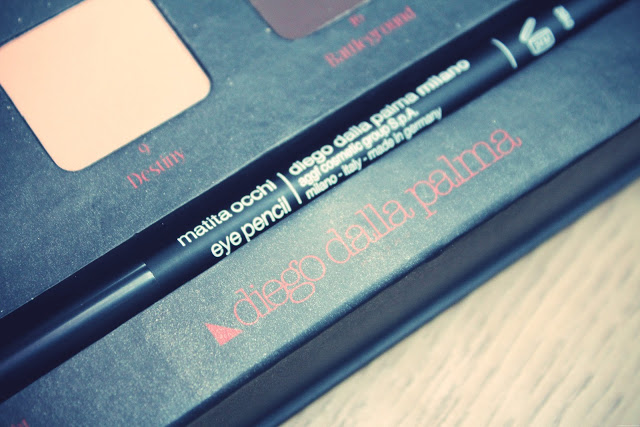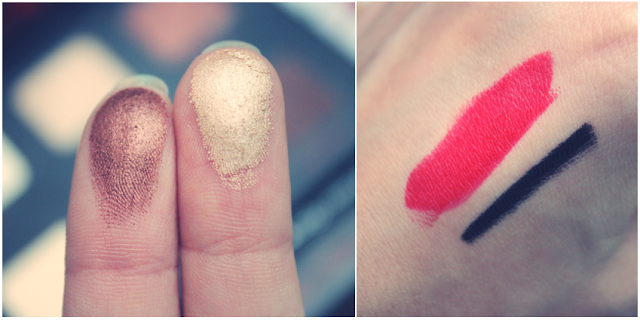 Diego dalla Palma 'Snow White and the Huntsman' palette – £25*
To celebrate the 100th anniversary of Universal Films, Diego dalla Palma has created this palette inspired by 'Snow White and the Huntsman'. Diego dalla Palma has recently been launched in some of the Tesco branches and this palette will be available there.
In the palette is 3 shimmer eyeshadows
(Snow, Shield and Mirror Mirror)
and three matte eyeshadows
(Fairest, Destiny and Battleground). The shadows are very pigmented and buttery and I was definitely impressed with the quality. Inside the palette you also get the perfect bright red lipstick in 'The Wicked Queen' as well as the blackest of black eyeliners in 'Dark Night'.
I think it's a nice palette as it has a really good selection of eyeshadows, a red lipstick for those who dare and a black eyeliner… who doesn't like to use a black eyeliner?! The price is ok, maybe a little expensive, but saying that the shadows are really good quality.
The only negative I have with this is that the palette itself is quite bulky. I find big square palettes like this hard to store and once I've taken out the liner and lipstick, I find it far too big for the small shadows inside. I think it would make a great present though!
What do you think of this palette? Have you tried anything from Diego dalla Palma for Tesco?