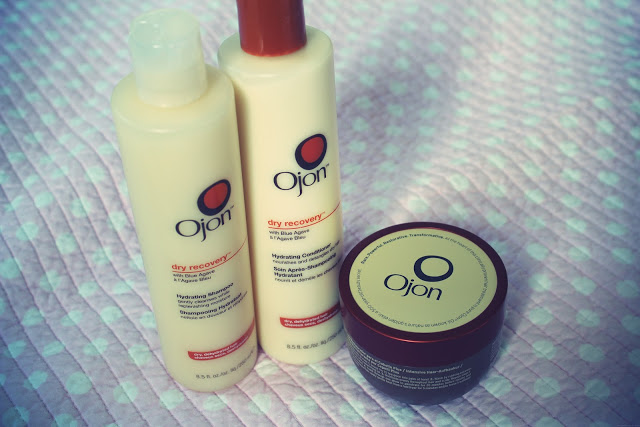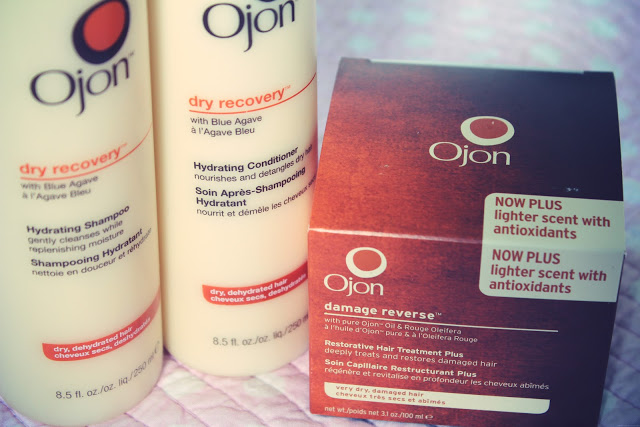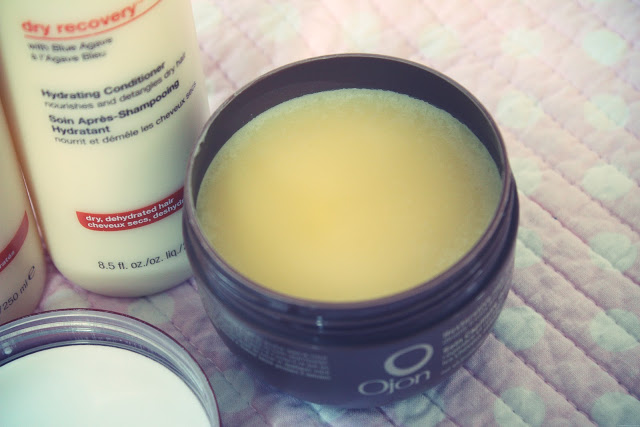 Dry Recovery Hydrating Shampoo £18*, Dry Recovery Hydrating Conditioner £19.50*,
Damage Reverse Restorative Hair Treatment*
I used to use pretty much anything on my hair. I was always quite picky with the styling products but when it came to shampoo and conditioner it was whatever smelt nice or was on offer. In the last year or so I have been much more aware of the products I use on my hair and it really has made all the difference.
For the last few weeks I have been using Ojon products and I am completely in love. The shampoo and conditioner are from the Dry Recovery range and the treatment is from the Damage Reverse range.
As you can tell from the name, the most important and main ingredient in Ojon's products is the Ojon oil, which originates from Central America and is known as a 'velvety smooth golden elixir'.
The shampoo and conditioner have a really thick consistency that feels really luxurious and puts a lot of moisture back into the hair. It's perfect for my kind of dry and damaged hair. The treatment is incredible! I was quite surprised when I took the lid off to see a really solid, wax-like product. As instructed, I took quite a big scoop out with a spoon and then rubbed the product between my hands until it turned into an oil. I then rubbed the oil all over my hair and left it on my hair, under a shower cap for about 30 mins (or as long as possible).
My hair feels really good at the moment and I know it's all thanks to Ojon. I'm thinking of doing a 'My Hair Story' type of video, just talking through my ever changing hair and the products I've used and use now. Would you be interesting in seeing that? Let me know.
Have you tried Ojon products? Do you like to invest a bit more into haircare or do you prefer to spend less?