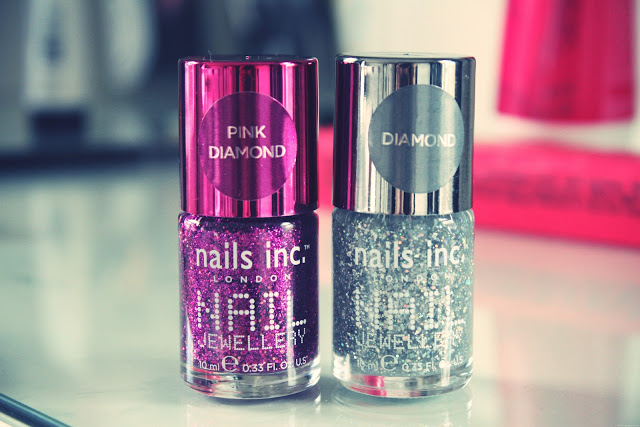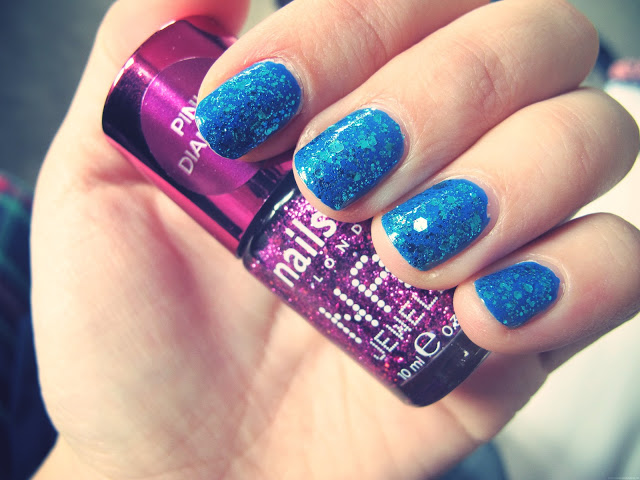 Nails inc is always right on the ball with their new launches and this one is one of my faves! Yes we've all seen a glitter nail polish before, but there's something about the Nail Jewellery polishes that really says wow. I got my nails painted in 'Royal Arcade' and haven't been able to take my eyes off my nails since. EVERYONE has commented on my nails and I think they look amazing. As you can kind of see in the photo above, the polish is made of lots of different sized hexagons.
The only negative is that, like most glitter polishes, it is very hard to take off. I literally had to scrub my nails, which I really dislike doing. If you're patient enough, wrapping your nails in soaked cotton wool and foil does the job, but it's not very good for your nails.
The polish is available online and in stores in 4 colours; Piccadilly Arcade (emerald green), Burlington Arcade (diamond), Royal Arcade (Sapphire) and Princes Arcade (pink diamond).
What do you think of the Nail Jewellery? Will you be trying them?