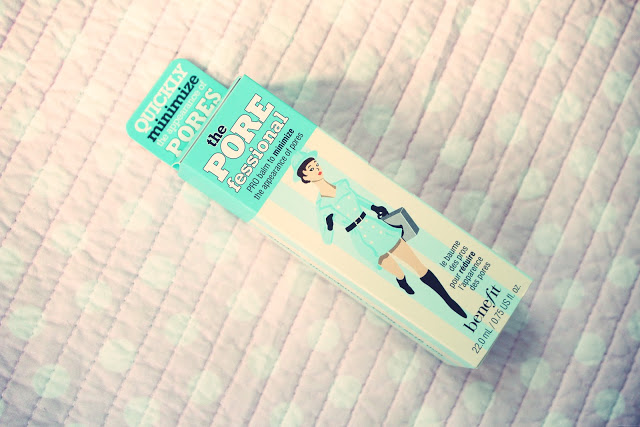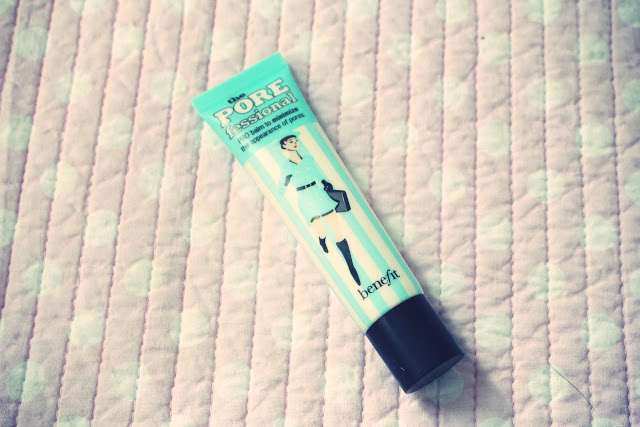 Benefit The POREfessional £23.50*
This primer has been spoken about LOADS on blogs. Unlike a lot of people, I'm definitely a primer person and it's a step I'd never miss out in my daily makeup routine – so I was desperate to try it. After trying it a few times on my hand at counters, I was unsure it would really work for me. I recommended it to a few friends who I thought it would work well for, but for me personally I usually prefer water based primers like the Laura Mercier one.
When the opportunity arose I jumped at the chance to try it as it really has such a hype around it. It's described as a "
silky, lightweight balm for translucent pore coverage and smoother-than-smooth skin", so I was slightly surprised to see that it in fact has a slight tint of colour to it. The colour seems to disappear when you apply it, so it works for all skin colours. It feels slightly thicker than I'm used to so I just applied it to the centre of my face. The texture is quite strange; it feels silky and maybe slightly greasy but then as soon as you apply it, it disappears into the skin and completely smooths everything out.
It worked really well to keep my foundation in place and felt nice and lightweight on my skin. The price point is quite high at £23.50, but I currently spend £28 on my Laura Mercier primer so it doesn't really bother me!
The POREfessional is available from Feel Unique with free worldwide delivery here. I think Benefit did pretty well with this and so far it seems to be a pretty popular product!
Have you tried this primer? What do you think of it? Do you use a
primer??