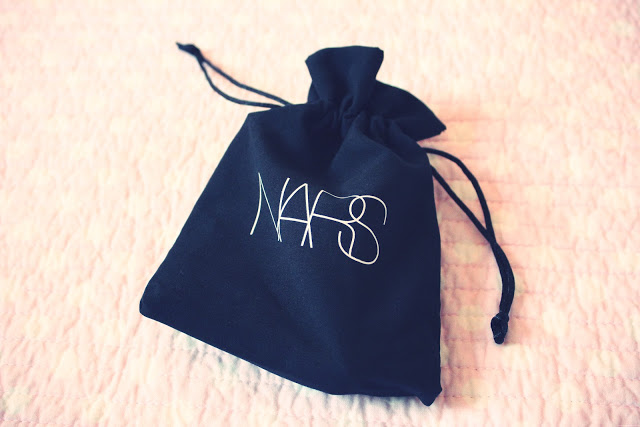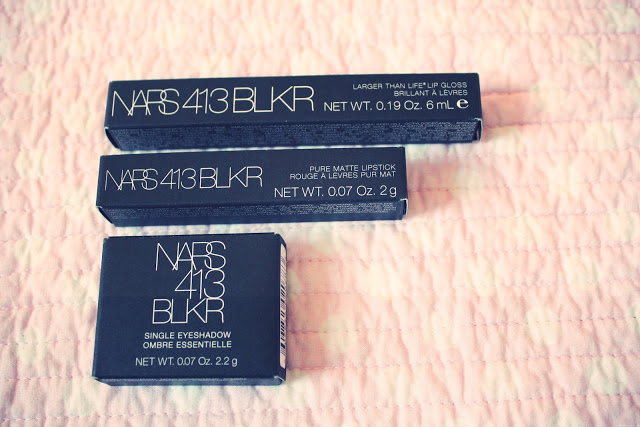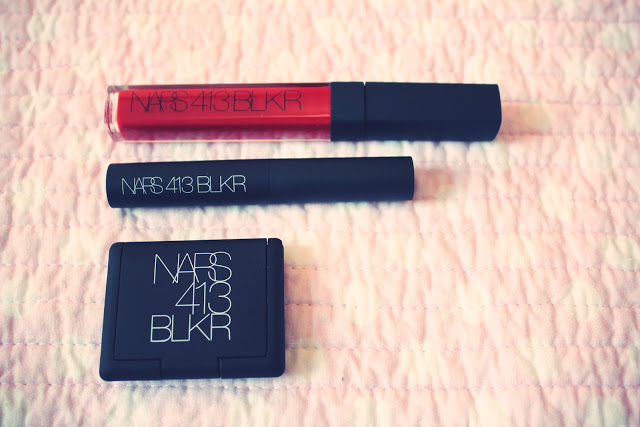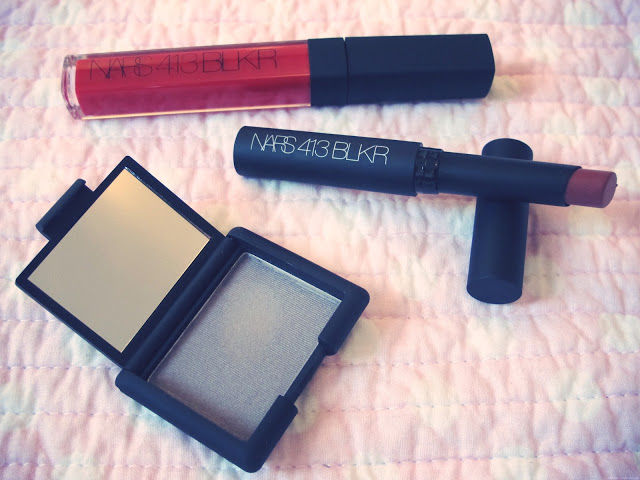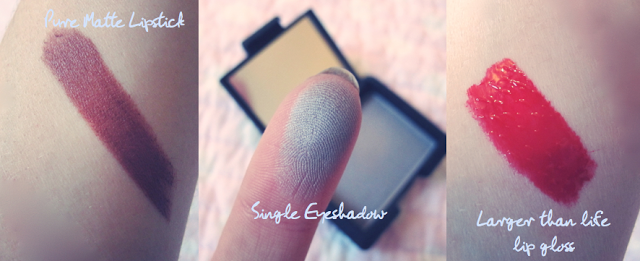 NARS 413 BLKR Collection*
The new NARS 413 BLKR Collection is inspired by one of my favourite cities in the world, New York. The collection is named after the West Village flagship store on 413 Bleecker Street (I've been there… it's amazing!).
The packaging is the same as their usual, gorgeous black matte but with the added '413 BLKR', which I think looks really smart. There are 3 pieces in the collection; an eye shadow, a lipstick and a lip gloss.
Pure Matte Lipstick £18.50: Although this shade isn't for me, the product itself is gorgeous! The pigmentation is unreal and the lasting power is amazing. The formula is also rich and easy to apply.
Larger Than Life Lip Gloss £19.50: This lip gloss blew me away! I opened it up, saw a very short stumpy brush and doubted how good it would be. As soon as I started to apply it I saw how incredibly thick and pigmented it is. It literally feels like you're painting the red onto your lips and I've never experienced such a opaque lip gloss. If you want to look like Jessica Rabbit, this lip gloss will do the trick! You'll never get this effect with a lipstick, so if you want high shine and great pigmentation, I highly recommend this lipgloss.
Single Eyeshadow £17.00: "Just like the city itself, sophisticated, luminous and light-reflecting". I've never owned a NARS eye shadow before and I'm absolutely in love with the mini packaging. This shade is a gorgeous dove grey, which is perfect as an everyday shade for work. You can lightly dust this on or dampen your lids and apply it thicker for a more intense look.
This collection is available in store exclusively at the Bleecker Street branch, but for those of us who are not so lucky to be able to shop in that store, it is also available on the NARS website here.
So what do you think? Do you like the look of this chic collection?