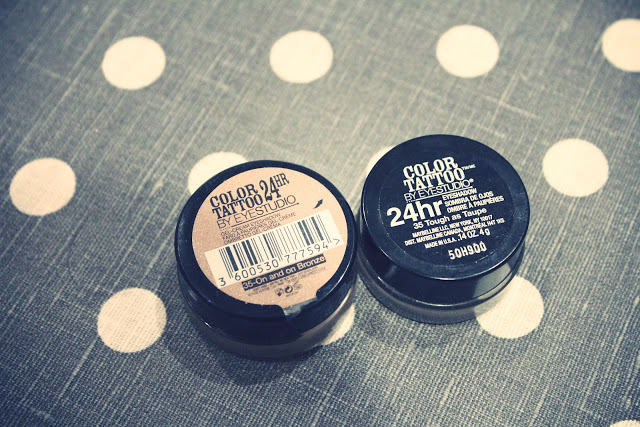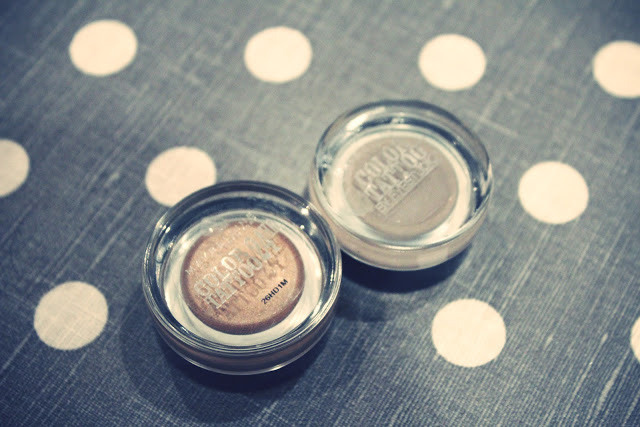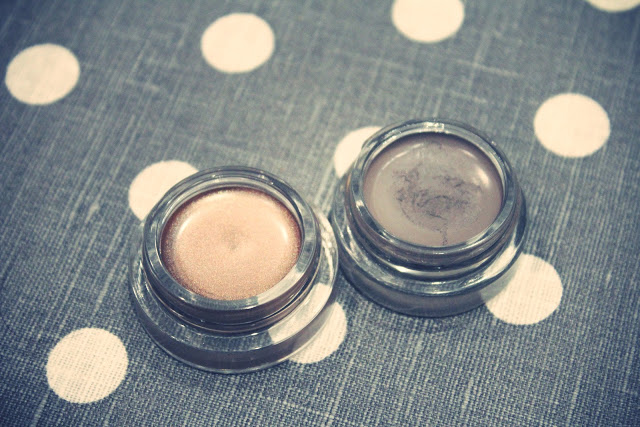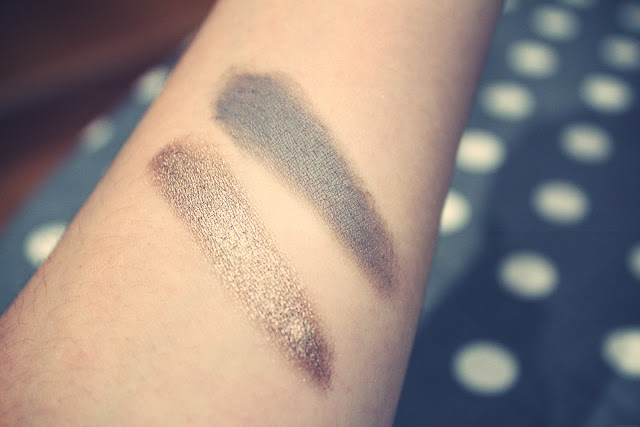 Maybelline 24hr Colour Tattoo in' On and On Bronze' and 'Tough as Taupe'
Whilst in America at Christmas I bought myself a Maybelline 24hr Colour Tattoo eyeshadow in 'Tough as Taupe'. I'd seen these being spoken about on US blogs but the buzz hadn't really hit here yet. I didn't blog about it because it wasn't out in the UK and I thought it would be a bit irrelevant. But the great news is these are now available in the UK, hooray!
So… let me introduce you to these wonderful cream eyeshadows. As I said, 'Tough as Taupe' was bought in America for $6.99 and 'On and On Bronze' was bought a few days ago
for £4.99
in Superdrug. They're doing a 3 for 2 offer at the moment but good luck finding 3, as usual with a highly anticipated launch, they have sold out in most stores.
'Tough as Taupe' is a matte grey/purple with cool undertones. I find this works really well as a base/primer when doing a smokey eye. It also looks really nice smudged underneath the lower lash line. It's quite a thick and rigid consistency that's easier to apply once it's warmed up. '
On and On Bronze' is a gorgeous shimmery bronze that applies really thick and can be used on it's own as an eyeshadow. This one is much softer and easier to blend.
So is this just another cream eyeshadow I hear you ask? NO! After swatching these on my arm for the photo above, I sat in my lounge scrubbing my arm with my other hand amazed at the staying power. They didn't smudge one bit.. not even a tiny bit. I was especially impressed with the bronze as it looks almost wet but is so incredible dry. They set so well, better than anything else I've tried.
These come in loads of different colours, including some gorgeous brights. I highly recommend them!
Have you tried these yet? Will you be hunting them down?