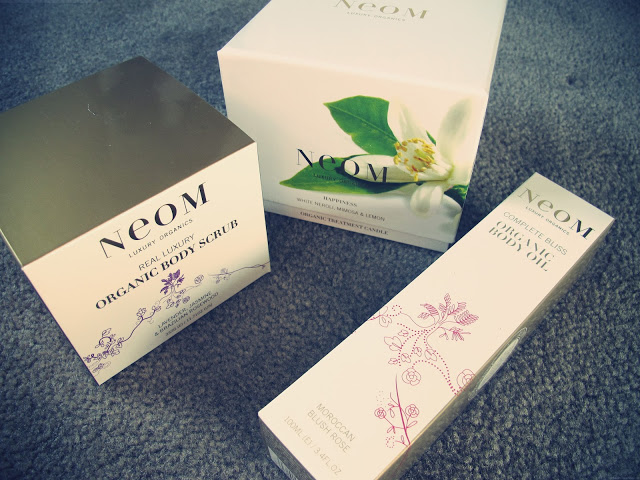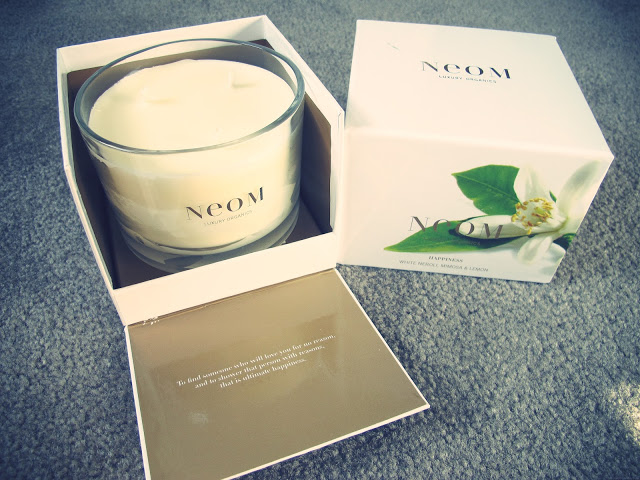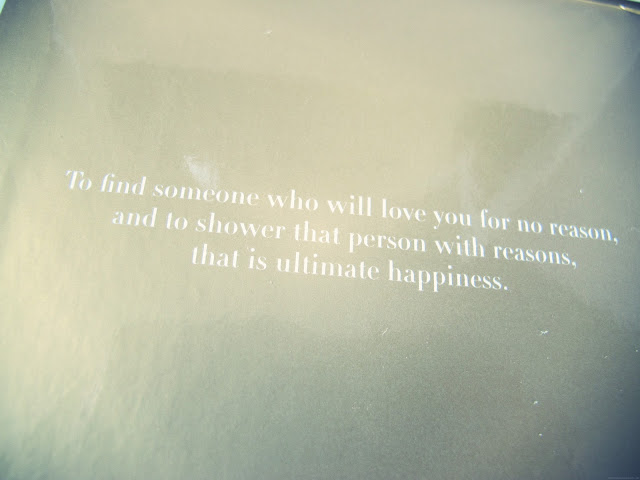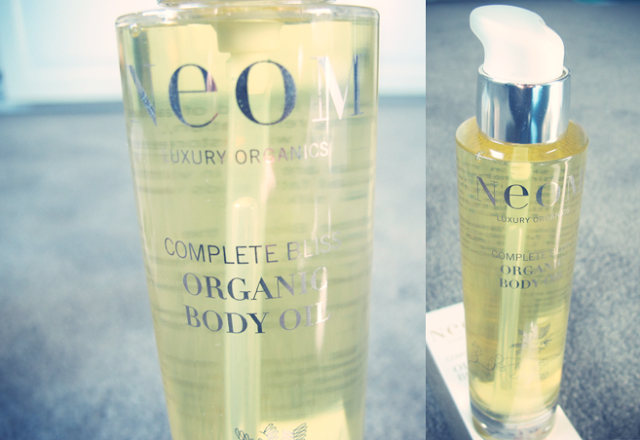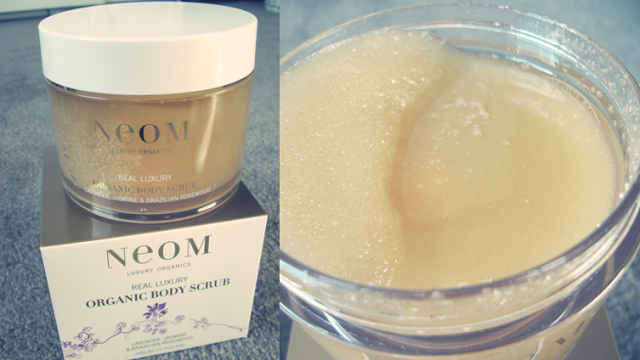 NEOM Happiness candle £37.50*, Real Luxury sugar body scrub £30*, Complete Bliss Body Oil £30*
Let me introduce you to my most recent luxury obsession… NEOM. My mum has been a fan of this brand for a while, but as usual I didn't really take much notice until it hit the blogs (sorry Mum!). I first realised how amazing NEOM was when I found myself browsing their products in Selfridges (right next to Diptyque). They sell a big range of candles, reed diffusers, body care and hand products.
The 'Happiness' candle is one of their newest additions and it's described as an uplifting spring/summer garden scent. Like all their candles, it's 100% natural and hand-poured in the UK. They do a travel size candle for £13 which is great to have in your bedroom. I don't know about you, but I'm running out of table space and travel sized candles are now much more appealing to me. The smell is really fresh and gorgeous and so far I have loved burning this in my room.
The Complete Bliss body oil can only be described as pure luxury. Body oils aren't for everyone; some people may not have time or may prefer a lotion. If I'm honest, I don't usually use either. I have many body lotions that I love but I usually forget to use them and after my bath/shower I just want to get straight into some warm PJs. I gave this body oil a try and OMG it's so lovely. I was worried I'd feel oily, but the oil sinks straight into your skin and leaves your skin dry to touch. I'm not very good at describing smells but to me this just smelt of a spa, which is just what I like!
The Luxury Organic Sugar Body Scrub is another incredible product (wow I have nothing bad to say about this brand). Unlike most scrubs I try, this one is sugar-base mixed with fine oils. The oils in this scrub are Safflower and Jojoba and also includes Vitamin E for extra soft skin. It's a messy product to use and is very oily but again like the body oil, it doesn't leave you feeling greasy. It's got enough sugar in to remove any dry skin and enough oils in to soften the exfoliated skin. The large pot will last for a very long time the scent of lavender, jasmine and brazilian rosewood is gorgeous!
So that's NEOM… Not only are their products amazing but the company itself is great too. My mum is a loyal customer and has been invited to an event tonight along with some other customers for an evening of drinks and canapés to give them feedback on products. She was picked from their database and she is so excited! I think that's so cool; I love it when companies care about their customers.
Have you come across NEOM before? What do you think of their luxury products?