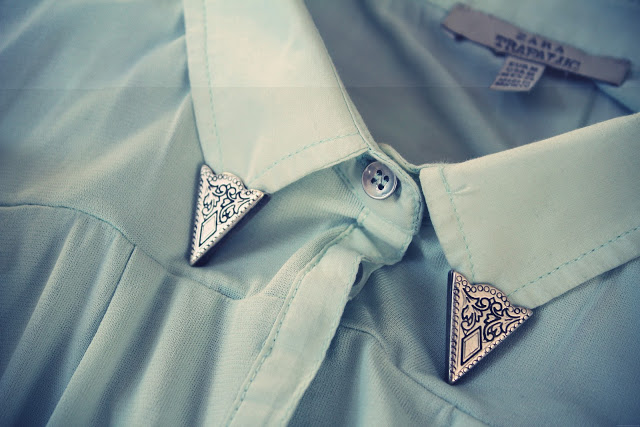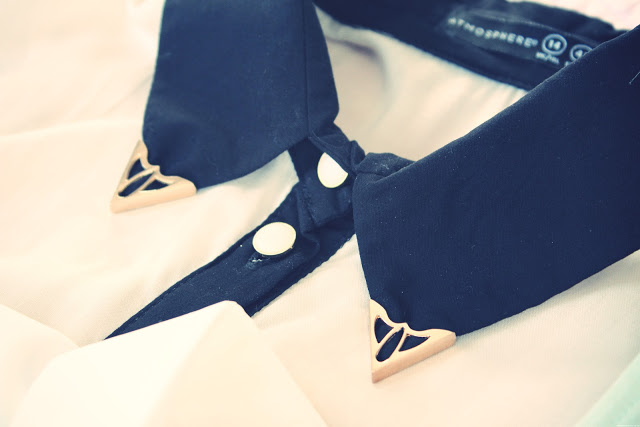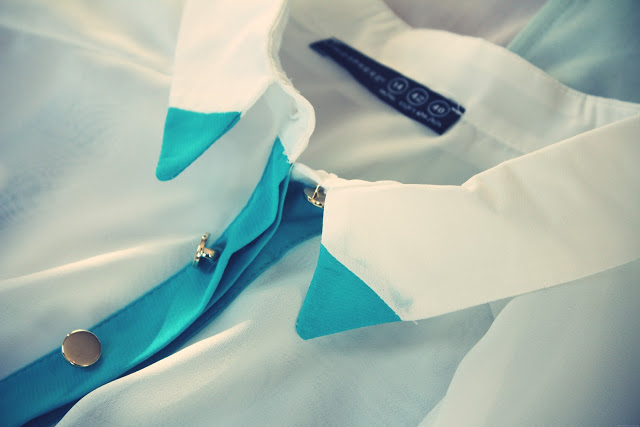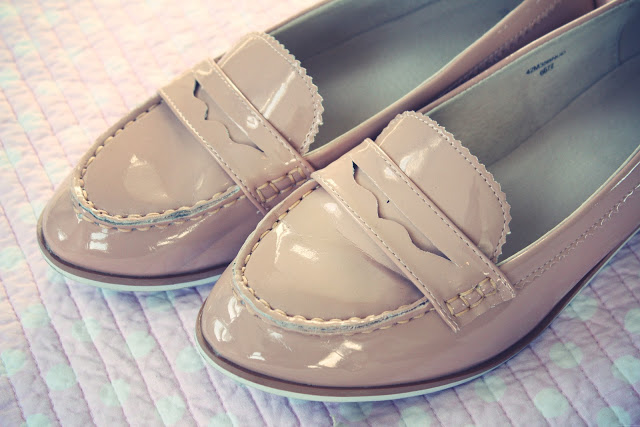 Shirt Zara £25.99, Shirt Primark £10, Shirt Primark £10, Shoes Topshop £30
If you follow me on Instagram (@lilypebbles) you would have seen most of these items last week. I've recently become obsessed with collar tips and lucky for me there seem to be a lot around at the moment!
I picked up the Zara shirt when I was in Birmingham last week and really like it. Apparently you can get these kind of collar tips on ebay to accessorise your shirts – I haven't look into it yet. I love the mint green colour of this one and the longer length at the back. The second shirt is from Primark and is a great one for wearing underneath sweaters because the collar is really sturdy and sits well. The third shirt, again from Primark is something a bit different and although the shirt itself doesn't fit me well, this collar will easily bring some life to a dull outfit.
The sun came out on the weekend and I suddenly realised all I had was black boots! Whilst we were in town I popped into Selfridges and tried on as many Summer shoes as I could. I really wanted Toms but my stupid half sized feet wouldn't allow me. I ended up buying these scalloped edge loafers from Topshop. I really like them and so far they are comfortable!
What do you think of my new purchases?