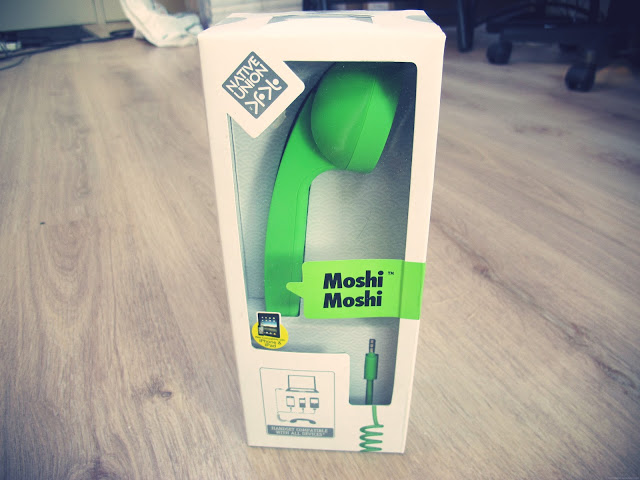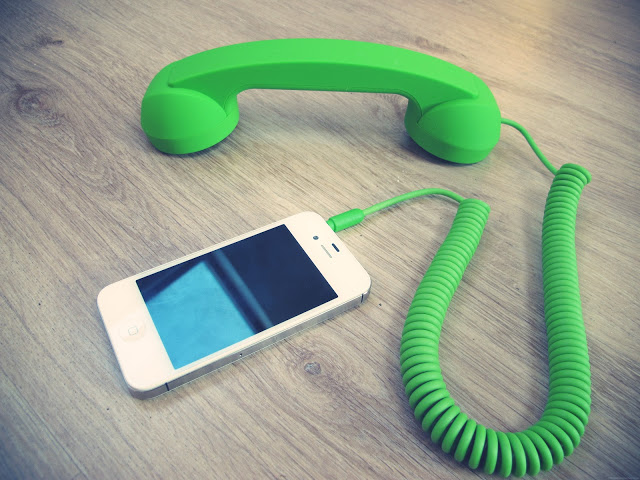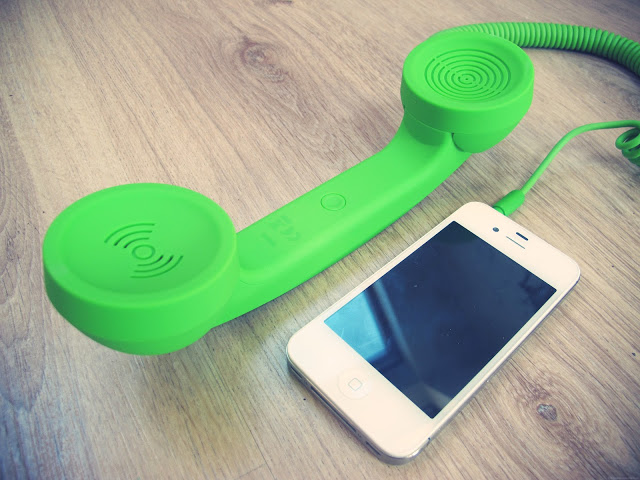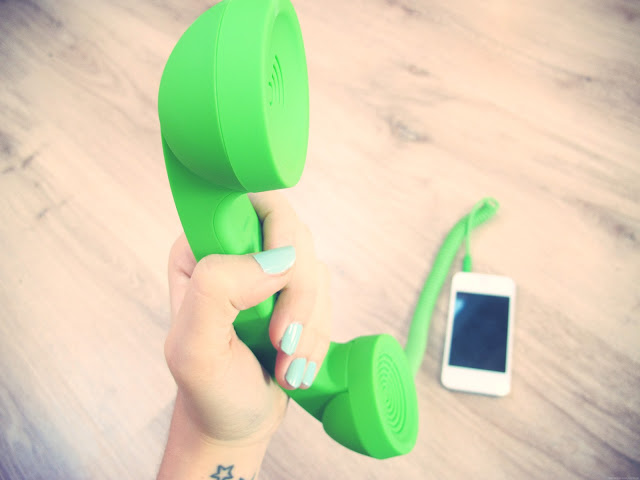 A bit of a random post but I really wanted to share this with you guys. After all, life's not just about fashion and beauty!
The POP phone by Native Union is such a hilarious product. It's a soft touch, rubbery handset that plugs into your mobile, computer etc. I think it's so ironic that we spend years and years trying to make phones smaller and smaller and then we all want to go back to 'retro' handsets. To be fair though, these phone are so comfortable, if you're sitting at a desk using your mobile a lot, they are perfect! They come in 14 amazingly bright colours and they're only £24.99. It feels like a proper good quality phone and it even has a little button to pick up and hang up calls.
I picked neon green because I'm a bit neon obsessed at the moment… no idea why!
When I got mine I plugged it straight into my iPhone and had a play. It's so much fun to use, although you do feel bit silly. This one now has a new home on my dad's desk and seems to be going down treat. His one request would be to have a longer lead as his iphone keeps flying off his desk, but he said it's definitely more comfortable to talk on as you can easily lean it on your shoulder.
What do you think of the POP phone? Don't you kinda wanna try one?
Disclaimer: This phone was 'gifted' to me, but this is NOT a sponsored post and my opinions are all my own (I actually nearly bought one the week before!)