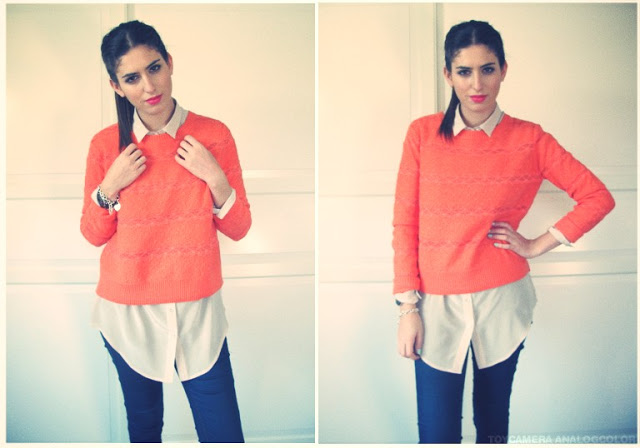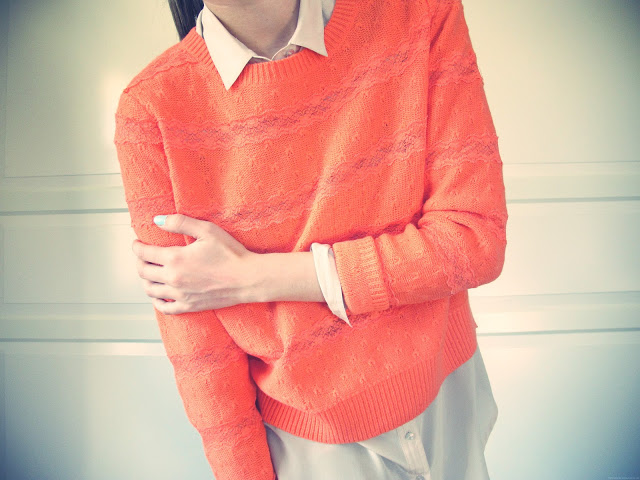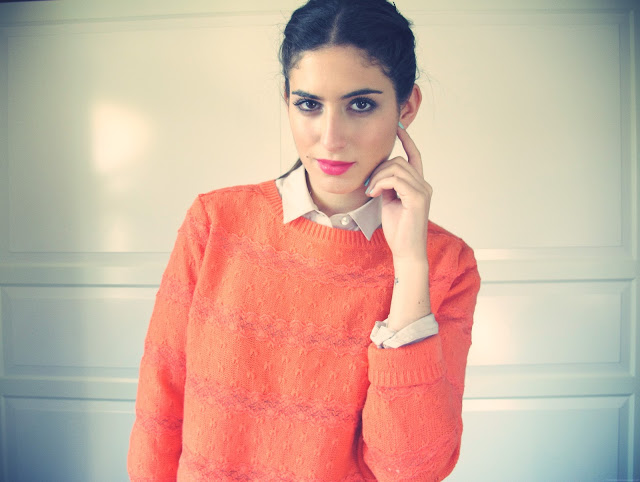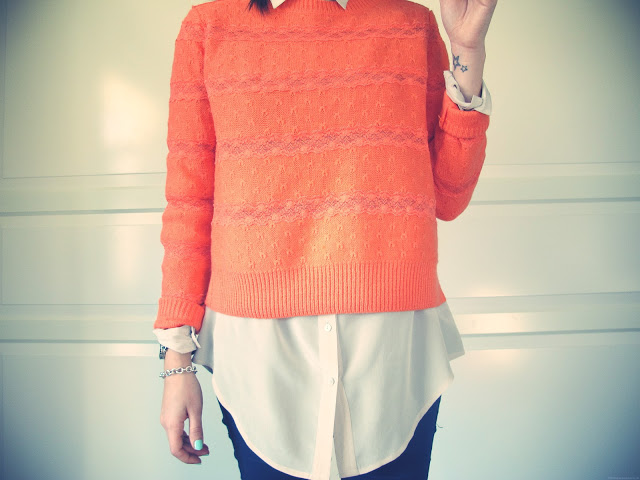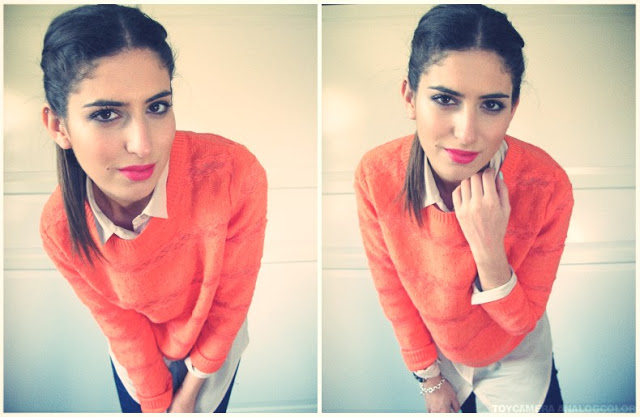 Lipstick: MAC 'Impassioned'
Nails: Essie 'Mint Candy Apple'
Found this sweater amongst the sale racks at the Topshop 'personal shopping' evening that I mentioned here. I really love it; it so easily adds colour and texture to an otherwise boring outfit. It has lace panels across it, which makes it a bit different to your average sweater.
Not much to say about this, just that I like it! I wore my MAC 'Impassioned' lipstick with it too.. who doesn't love a bit of colour clashing!
What do you think of this outfit?
Disclaimer: Everything in this post was bought by me.