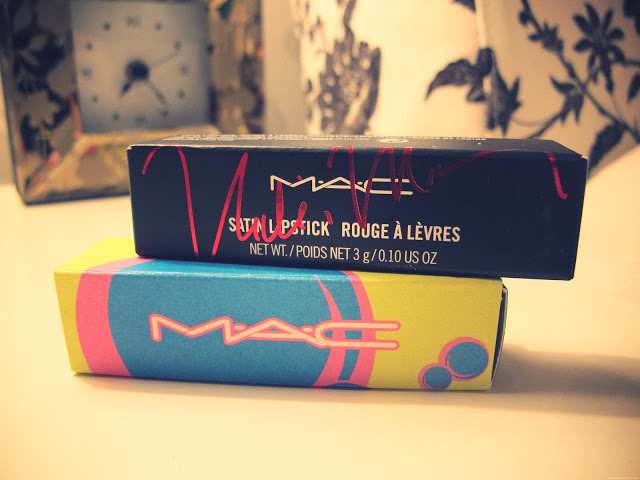 Let's just call this month 'impulsive February'. I seem to keep buying things that I would never normally buy and that I really don't need!
When I saw the 'shop mac cook mac' collection I was intrigued by the amazing packaging. Nothing really caught my attention apart from the 'watch me simmer' lipstick and I couldn't resist picking it up when Selfridges got the collection in early. Actually, I was planning on waiting until it comes out in the MAC stores but Zoe got it and made me cave.
The second product is the Viva Glam 'Nicki' lipstick. I got this early with a code thanks to Emma and I'm not gonna lie the main reason I was sucked in was because of the early code. I don't normally think bubblegum pinks suit me so this was definitely an impulse buy.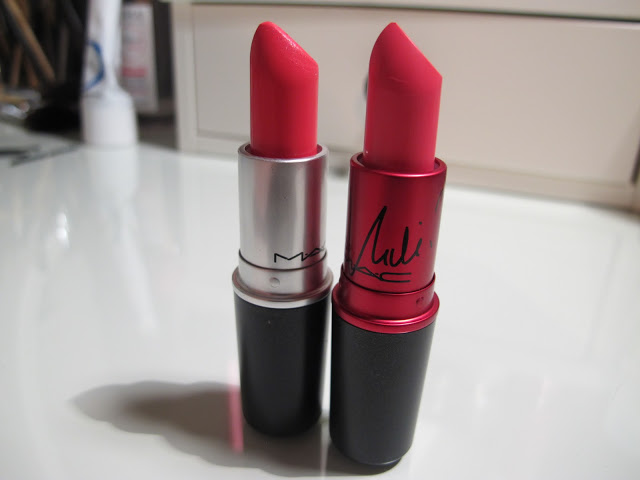 LEFT: 'watch me simmer' RIGHT: 'Nicki'
So here are the two lipsticks next to each other. Yes, I realise they look exactly the same in the bullet. The lighting isn't great, but to be fair they DO look quite similar when you first look at them.

'Watch me simmer' is an amplified creme lipstick and is a bright pink/coral. It definitely has a strong orange tone to it, but is known to show up differently on everyone. It's really creamy and easy to apply, but I did find I needed to moisturise my lips a bit before using it. I prefer dabbing the lipstick with my finger making it more wearable.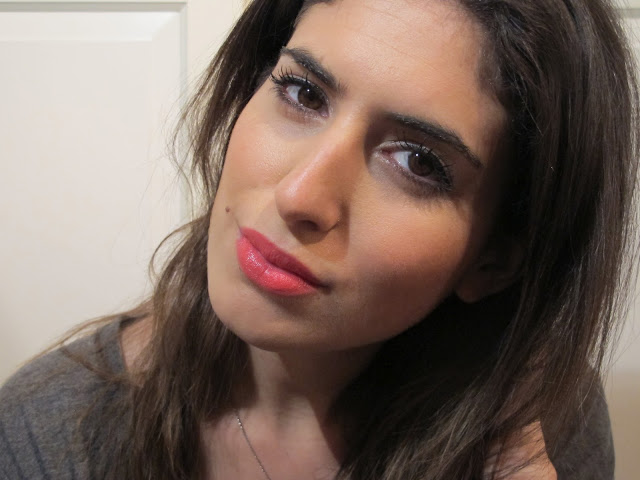 'Nicki' is part of the Viva Glam collection. ALL the proceeds from any Viva Glam products are given to the MAC Aids Fund, which is really amazing! This lipstick was created by Nicki Minaj, someone I have absolutely no interest in. I definitely did not buy this because of her; she actually really annoys me. This is a satin lipstick and they are known to be very drying so it's essential to really exfoliate and moisturise your lips before applying it. I'd describe it as a bubblegum pink that is also said to have yellow undertones which makes it easier for people with warm skin tones to wear. Again with this one, I prefer to wear it lighter and blot it with a tissue.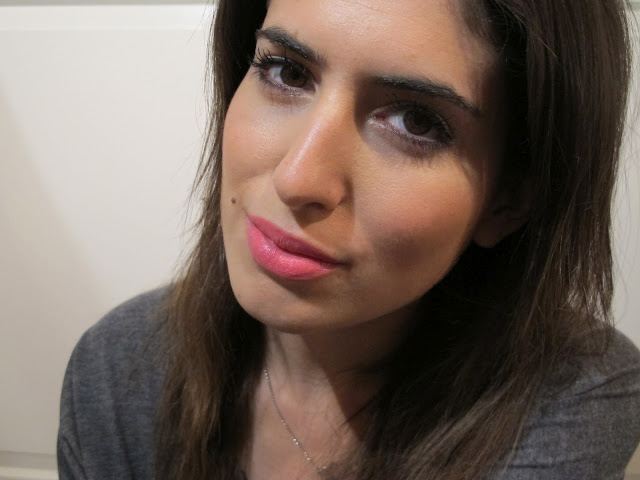 Here is both of them together; 'watch me simmer' on the left and 'Nicki' on the right. Both lipsticks were £13.50 each (ridiculous). As far as I'm aware they will be available from Thursday 1st March in MAC stores and concessions.




So what do you think? Will you be trying either of these lipsticks?

Lily xx

Disclaimer: Both of these lipsticks were bought by me in moments of madness.