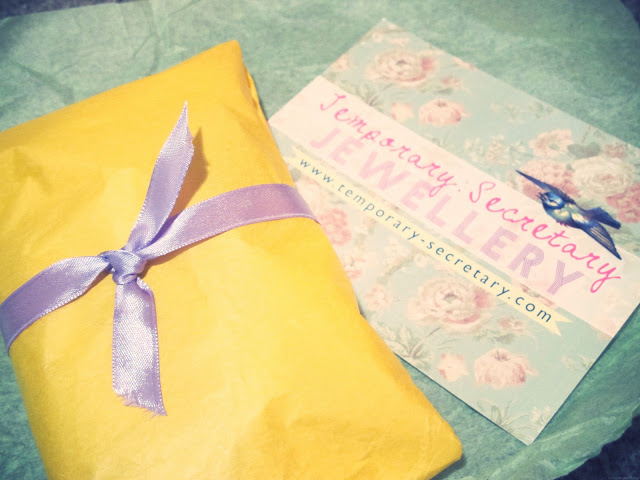 There's nothing I love more than a small independent business that can completely blow you away. Temporary Secretary is a gorgeous online jewellery shop run by the lovely Sarah.
She recently sent me a package full of goodies and I literally couldn't wait to take photos and show you all what was inside.
It came beautifully wrapped in tissue and ribbon, making it hard to open without feeling guilty. Inside was some rings, a bracelet, an owl necklace and a moustache necklace. I love everything, but I especially love the moustache necklace. WARNING: You will be seeing this is MANY upcoming outfit photos!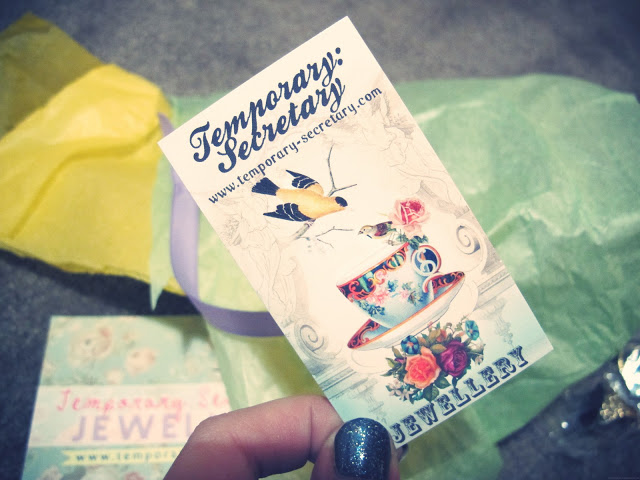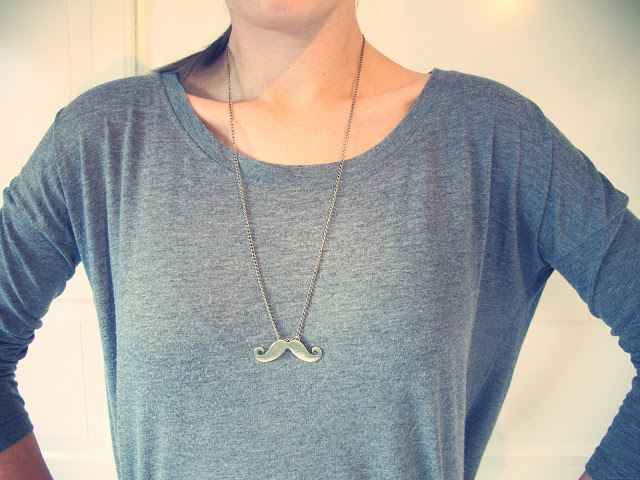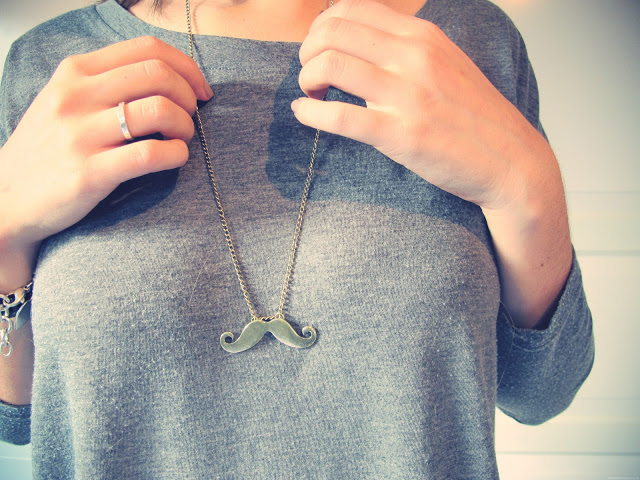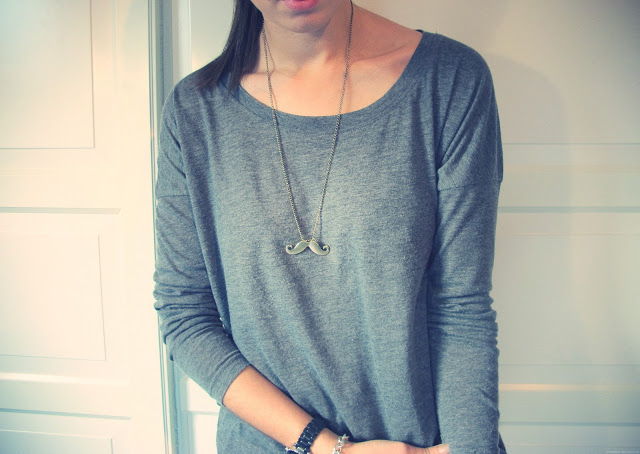 So next time you fancy going to Topshop and spending your hard earned money on mass manufactured pieces, think again and support a young business owned by a creative entrepreneur! She has some gorgeous jewellery and treats every customer like they're the most important one. I'm very excited by Temporary Secretary as you can probably tell!
What do you think of my gifts? Don't you love the moustache??
GIVEAWAY WINNER:
Thanks so much for all your lovely blog birthday wishes. I got a ridiculous amount of entries for my giveaway and I'm so glad you all loved the gift I put together. The winner is:
@ramzandtheflock


Congratulations! Please email me with your address.


ALSO: I was shortlisted for the Marie Claire blog awards and will be going along to the 'awards ceremony' on Tuesday. Thank you so so SO much voting for me – I am very grateful and excited!!


Lily xx