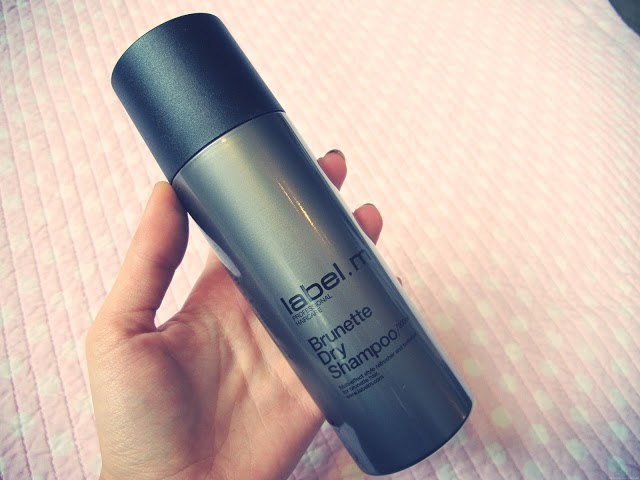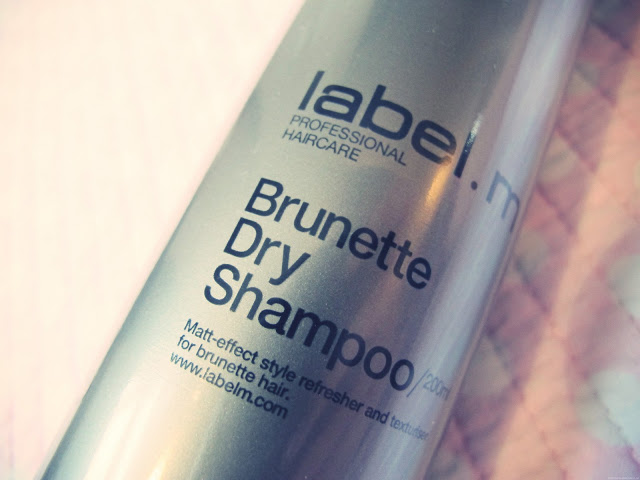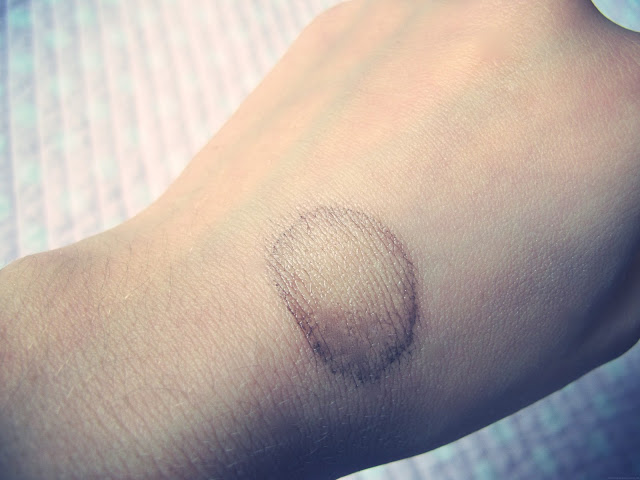 Label M have recently launched their new dry shampoo specifically for brunettes. I haven't tried the coloured dry shampoos by Batiste and would usually steer away from 'coloured' sprays, but I thought I'd give this one a go as I love Label M products.
It comes in a really sleek can, just like a regular hairspray. You get 200ml and it retails for £10.50, so it's definitely one of the more expensive dry shampoos. When I tried it my initial thoughts were that it smelt like a strong hairspray (so no extra fruity scents added) and sprays really nicely. Some dry shampoos have really strong direct sprays so you end up with white patches, but this ones makes it really easy to distribute the product evenly thoughout your hair.
It definitely doesn't make your hair white, which is a bonus and I couldn't really notice the brown much. I had to spray it on my hand to check it definitely was coloured, hence the photo above. It says it has been made so that it is suitable for all brunettes, whether it's chesnut or mahogany. What makes this product better than others is the extra ingredient of Rice Starch, which apparently is best used in short bursts throughout the hair, focusing mainly on the roots.
So overall, I'd say if you're happy with your cheap dry shampoos and the white patches or smell doesn't bother you then stick to it. But if you're looking for something a bit more affective and definitely better for your hair, then try the Label M one!
What do you think about coloured dry shampoos?
Disclaimer: This product was sent to me as a PR sample for review and my opinions are honest. This is available from Toni & Guy salons.