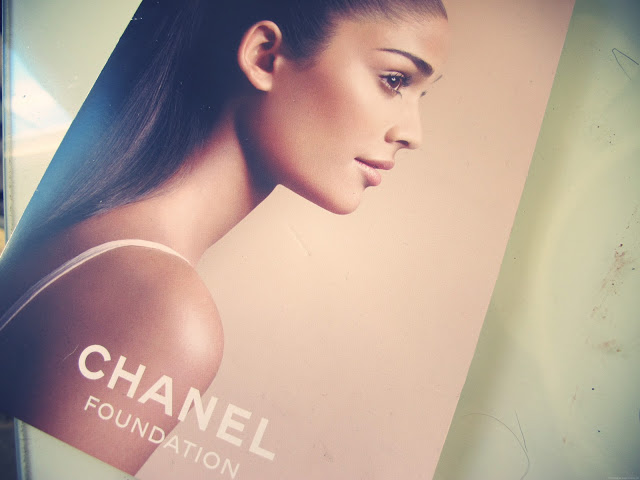 Last Thursday the much anticipated Chanel Perfection Lumiere foundation was launched. This foundation is to replace the Mat Lumiere and the Pro Lumiere, which are both very popular, so the expectations were high.
I happened to be in town last Thursday, so I popped into Debenhams to pick up a sample. The lovely lady at the counter actually gave me 5 samples so I could try it properly – this is how it always should be with high end foundations!
I've never really used a matte foundation before as I'm always worried it'll look cakey. This foundation is semi-matte so I thought I'd give it a go. I picked up the shade 30 Beige, which I think is a little too orange for me, so I may try a lighter shade. I used a brush to apply this and my first thoughts were that it smells really lovely. I found that it left my forehead and cheeks looking pretty flawless, I did however have a problem with my nose area. I thought that it left the area around my nose looking really dry and it showed my pores (didn't even know I had visible pores before this). I tried it a few days in a row and went through times of loving it and hating it. I think for now, as it is a whopping £36, I'll hold off from purchasing it. I might try a lighter shade and see how I get on.
I'm not sure Chanel customers will be pleased with this foundation replacing two very popular ones, but hey, you can't please everyone. I reckon a lot of people will LOVE this foundation too!
Thanks for all your support so far. The voting closes tomorrow so if you haven't yet voted and think I deserve to be shortlisted, please vote here. – whatihearttoday.com is under 'best beauty blog'.
Thanks so much!
Lily xx