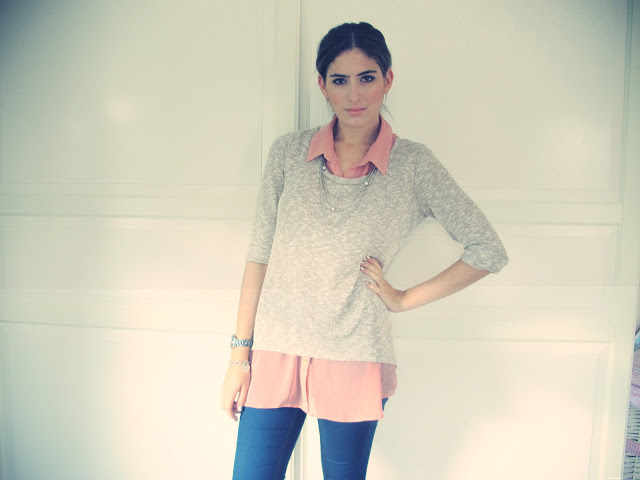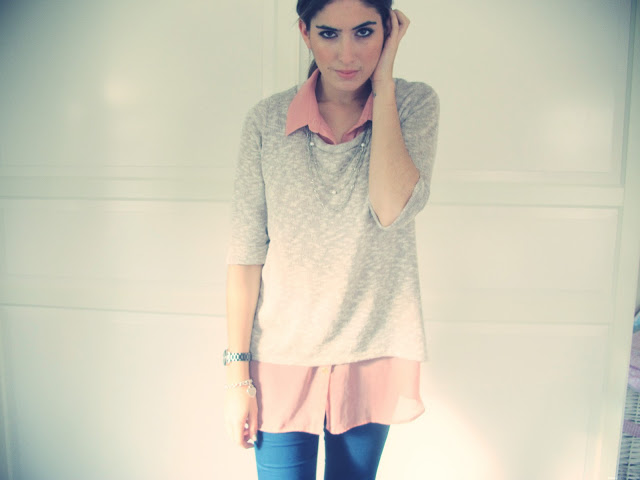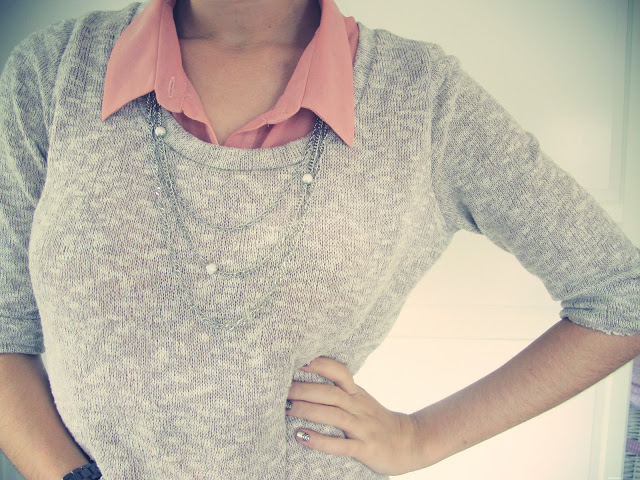 Sweater: Urban Outfitters
I've been wearing these tops together quite a lot recently. I always liked this sweater but felt like it was a bit boring on it's own. So when I stuck this New Look shirt underneath, it really completed the look. In fact my stylist friend Debs inspired me to get more creative with my wardrobe. Sometimes it's so helpful having someone else look into your wardrobe. Both tops are really loose, so it's really comfy and I like to wear them with my tightest jeans.
The necklace is something I wouldn't usually go for but I do quite like it. I've seen Gogo Philip many times in Topshop and always see some really nice items. I think this chain and pearl necklace will look really nice with a simple black top too. Looking forward to trying it with a few different things.
Disclaimer: The necklace was sent to me as a PR sample for consideration