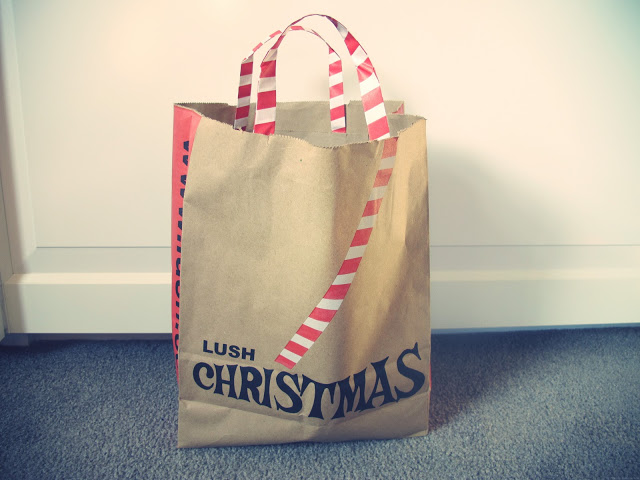 I used to really dislike LUSH. Walking into one of their stores can be very overwhelming, and not just because of the amount of products but by the overpowering smell. The one thing that's always brought me back to have a browse is their amazing marketing. Sorry to have a marketing geek moment, but it's just brilliant! Everything is perfect, from their ethos, gorgeous packaging, handwritten signs, logo, online community and seasonal products.
I went into the store to browse their Christmas products and for the first time, came out with a few goodies. I love how each product is individually wrapped in a paper bag with a label explaining how to use it. The little touches are so important and it's a real experience to shop there. The sales assistants were all very clued up on the products and were happy to take the time to talk to me. The products look edible and you leave feeling like you've got a bag full of yummy treats!
I didn't go crazy… I just bought a few things to try and to see if they live up to their hype.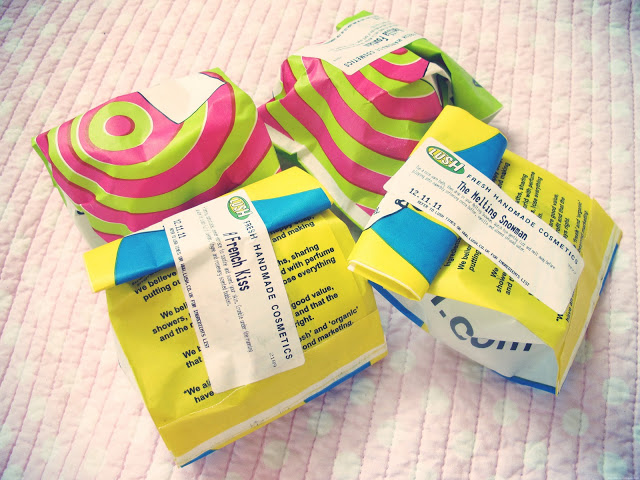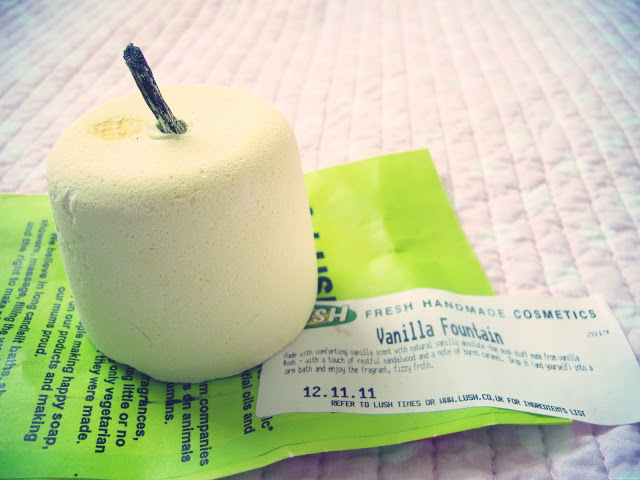 What it says on the label:
Fade with comforting vanilla scent with natural vanilla absolute – the posh stuff made from vanilla pods – with a touch of restful sandalwood and a note of burnt caramel. Drop it (and yourself) into a warm bath and enjoy the fragrant, fizzy froth.
This is the one which excites me the most. I love the thought of a vanilla bath and the smell of this bath bomb is really comforting with yummy hints of caramel. It sort of reminds me of the bath equivalent of having warm milk before bed. I used this one tonight in my bath and despite the strange fluorescent yellow colour of the bath, I really liked it. It left my skin really soft and smelling amazing!
What it says on the label:
Run a nice warm bath, then drop in your melting snowman. Watch him gently fizz and melt away before slipping into superbly softening cocoa butter, vanilla and almond infused water.
This one is a bath melt which is supposed to create a more creamy bath than the bath bombs. It is a similar fragrance to the Vanilla Fountain, but slightly less intense. This one smells more like play dough to me. It's just so cute and also looks like a chocolate chip cookie!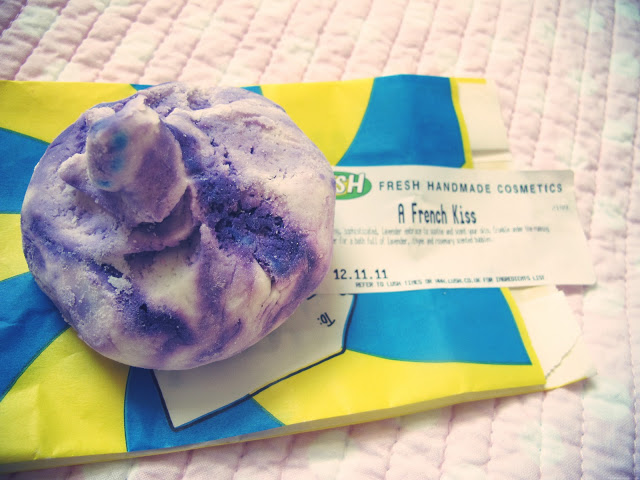 A French Kiss – £3.95
What it says on the label:
A charming, sophisticated, lavender embrace to soothe and scent your skin. Crumble under the running tap water for a bath full of lavender, thyme and rosemary scented bubbles.
This is a bubble bar so you can use it more than once by breaking it into pieces. I don't really like the look of this one, but I couldn't resist the lavender as it is such a good scent for pre-bed baths. I love the smell of lavender so I'm really looking forward to trying this one.
Skullduggery Ballistic – £2.75
This one didn't have a label and there is no information on the website about it, which is really annoying! It's probably my least favourite smell out of the four, but I like the sugar skull design. It smells really soapy, which I don't love, but I'm interested to see how it smells in a bath.
I loved the whole LUSH shopping experience and I will be more open minded to go in and browse next time. I do think though that they should try and make it less smelly in there so it is easier to appreciate each individual smell…
What do you think of LUSH?