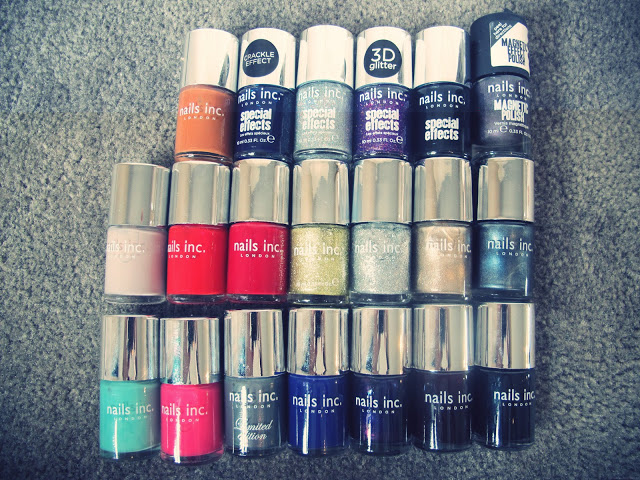 So, I mentioned before that I was taking part in a Nail Inc competition… and here it is! We were asked to create a nail design using any of the 21 nail polishes we were given (the matte top coat is missing in the photo above).
The rules are, whoever gets the most 'likes' for their nails…wins! The photos have been uploaded on the Nail Inc Facebook page, and this is where you 'vote'. The winner gets to create their own Nail Inc polish and name it… amazing or what?!
So after trying lots of different things, I decided to go for a wearable, but fun design. I loved hearing about how fashion inspired Nails Inc is, so I based mine on the pastel colours of Miu Miu (because you all know that since my shopping incident, I'm obsessed!)
These were the colours I used…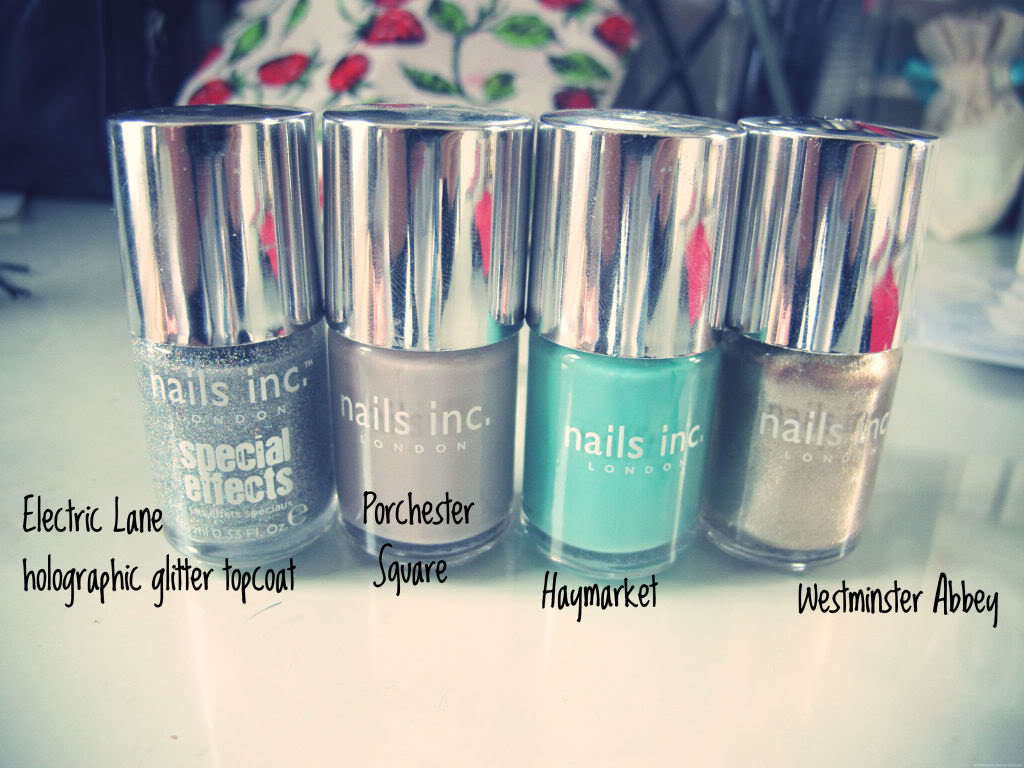 And here are the finished nails…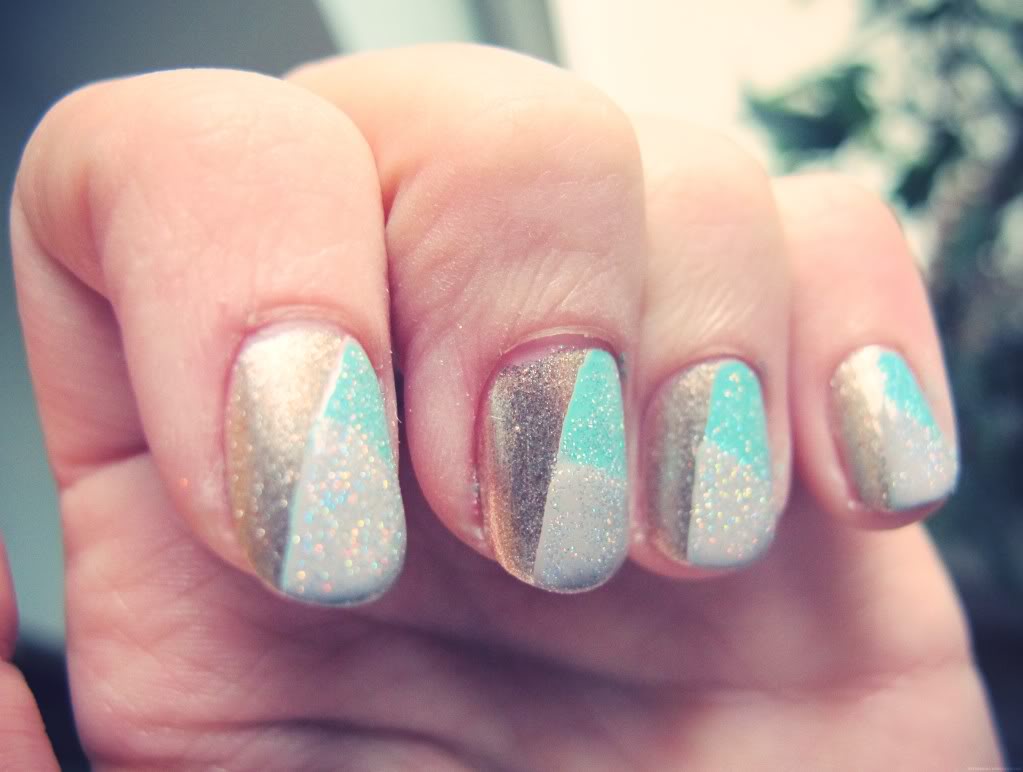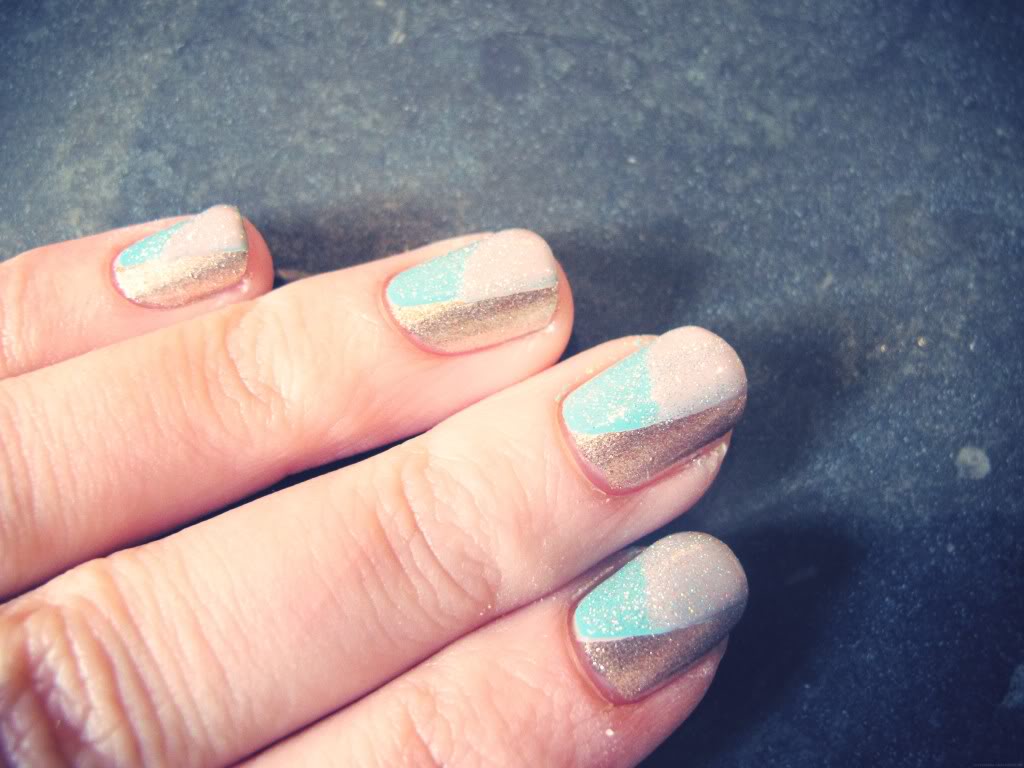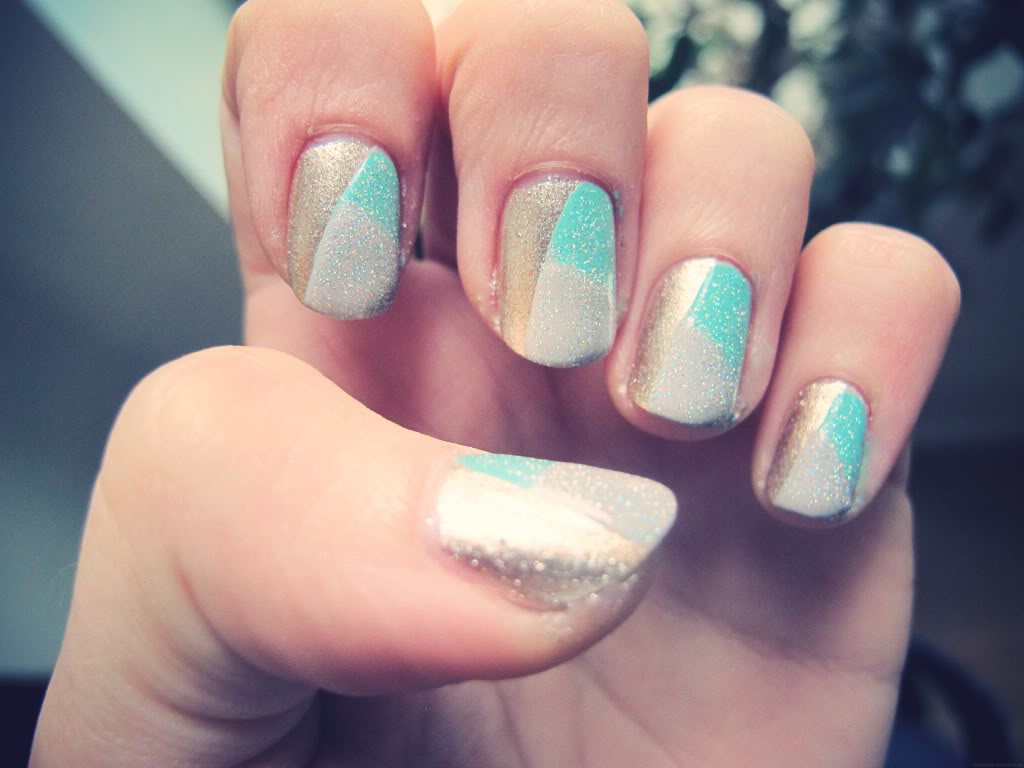 The photos don't really show it properly. It's basically half gold, and then the other half is a soft lilac and blue, covered in the holographic topcoat. It's really sparkly!
What do you think? Do you like them? If you do, please 'like' my photo here. I would really appreciate it!
Thanks so much!
Lily xx