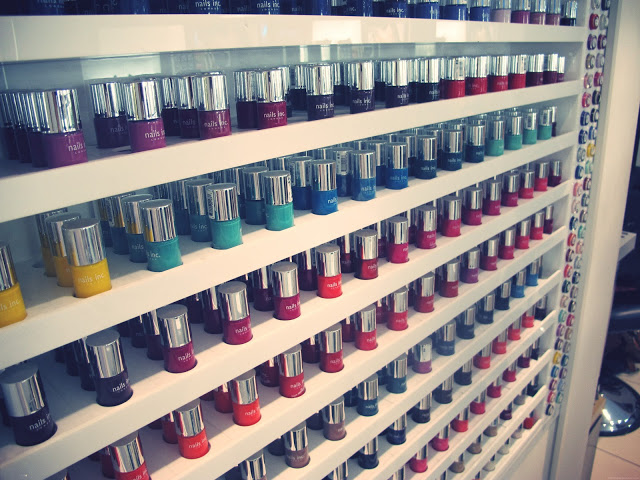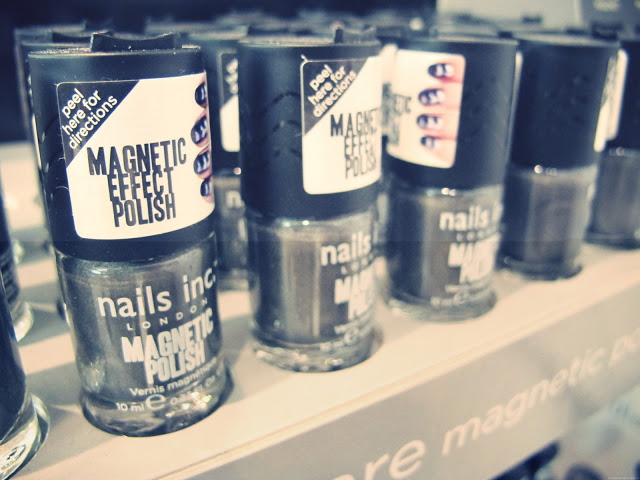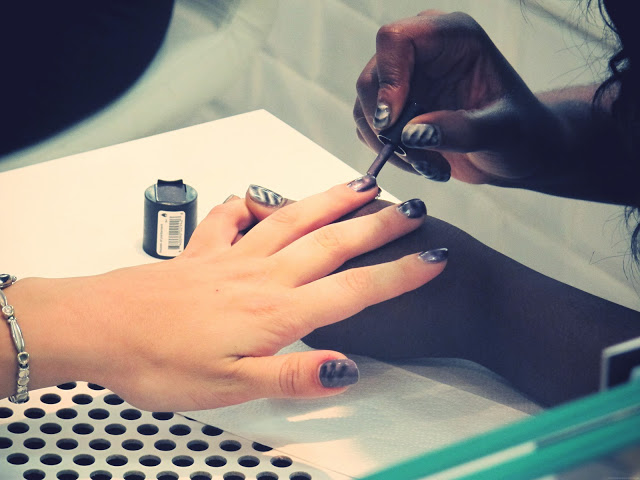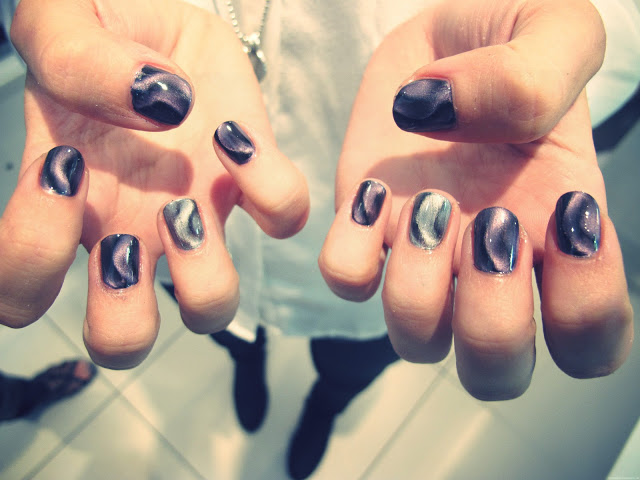 I went along to the Nails Inc salon on South Molton street to learn more about their new magnetic polish. It works the same as the other brands, but this one comes in the elegant Nails Inc bottle and the magnet is part of the lid – so you don't need to buy it separately. It is also great that for every magnetic polish bought at Nails Inc, they donate £1 to the Prince's Trust.
We were offered a magnetic manicure which was lovely. I couldn't decide on Houses of Parliament or Trafalger Square so I went for both! The colours look gorgeous together!
I absolutely love the Nails Inc branding and the London themed names… you know what I'm like with London!
The polishes are £13 and in my opinion are worth it as they last really well when painted on properly.
The bloggers who attended the event were given the opportunity to enter into an amazing competition, which I will tell you all about at the end of the week. I will need all your support please!!
So what do you think of Nails Inc polishes?
Have a great week and don't forget to enter into my Junk Jewels giveaway. You have until Tuesday midnight to enter!!