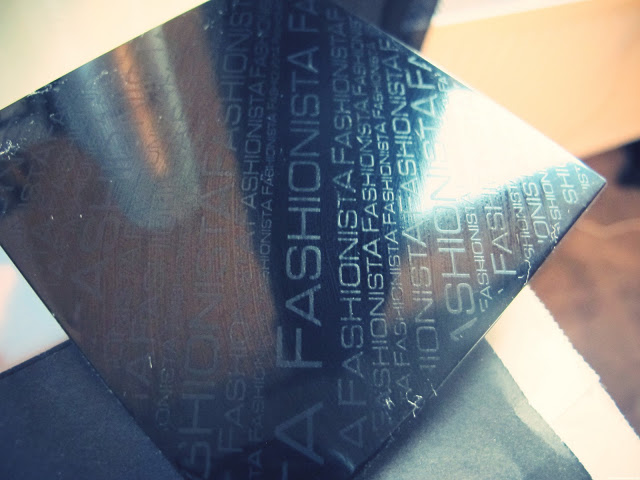 My first encounter with FashionistA makeup was at the launch of The Saturdays' magnetic nail polish. I knew FashionistA were the brand that made the polish but I had no idea they also had a whole cosmetics range. At the event we were able to pick out our own palette. The palettes work a bit like MAC, but they are square and instead of being magnetic, they just slot into place. It actually makes it much easier. I picked out 3 eyeshadows and one blusher.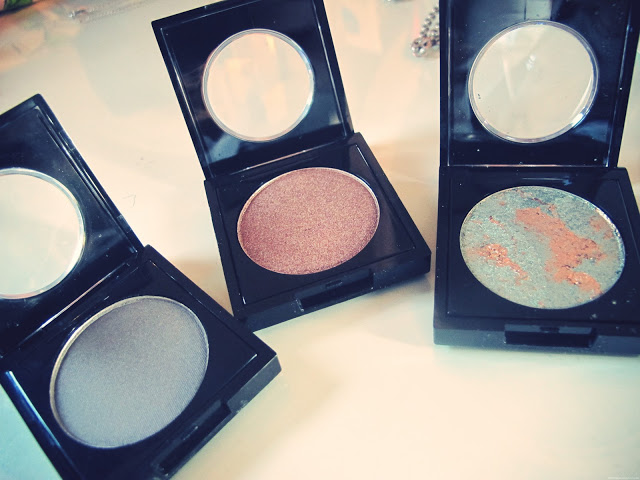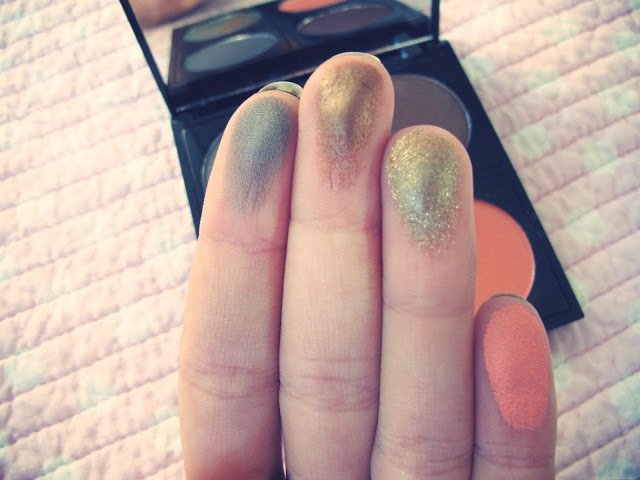 The colours are really impressive and are all very pigmented – I particularly LOVE golden dragon, which is a baked eye shadow. The mix of gold and green is absolutely gorgeous!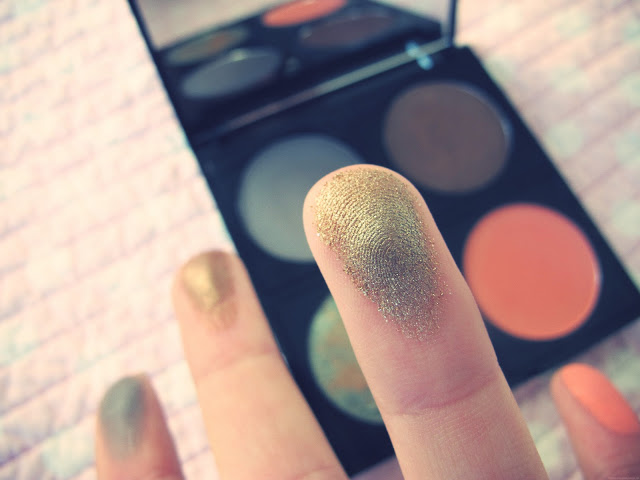 So then I went to 'The Only Way Is Blogging' which was sponsored by Fashionista and VIVO cosmetics. I got to learn a bit more about FashionistA here and ended up leaving with yet ANOTHER palette. I am very lucky! This time we got to choose between an eye shadow or a blush palette. I chose the blush as I don't have many blushers.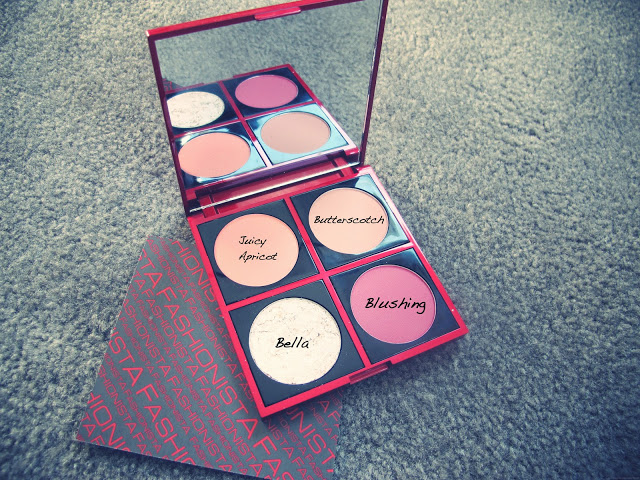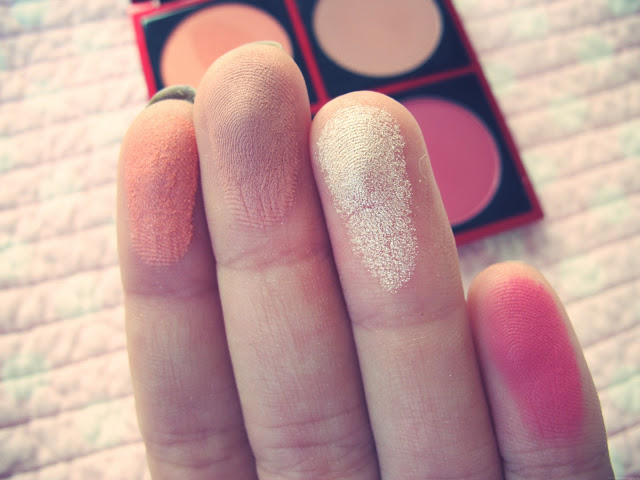 I really like 'butterscotch' as it's very natural and I can see myself wearing it a lot. 'Blushing' is amazing – I'll find the guts to wear this at some point!
So what do you think? Would you like to put one of these palettes together? Will you be checking out the FashionistA range? You can find FashionistA at Superdrug!