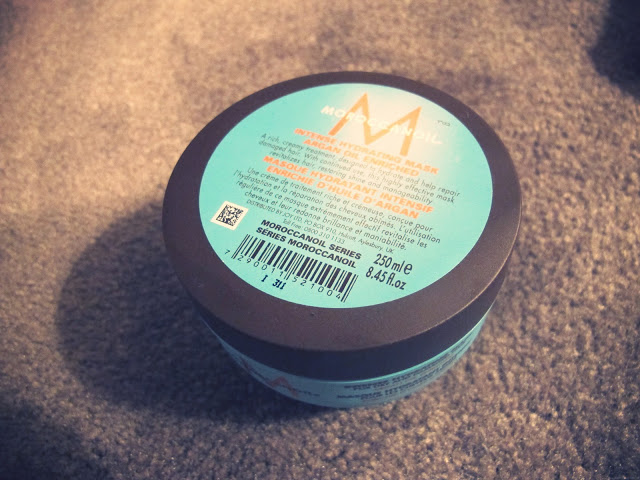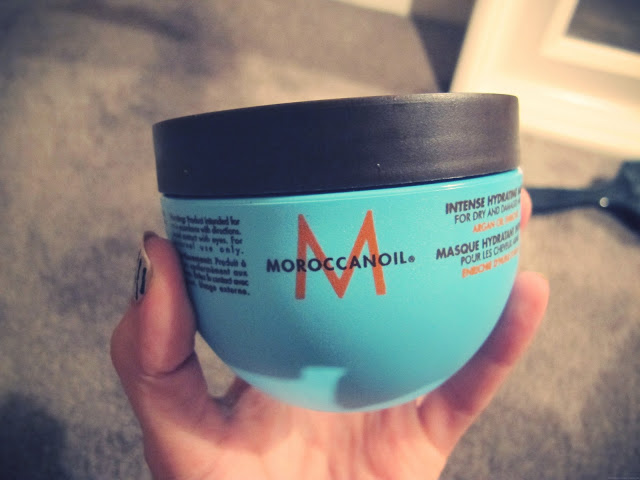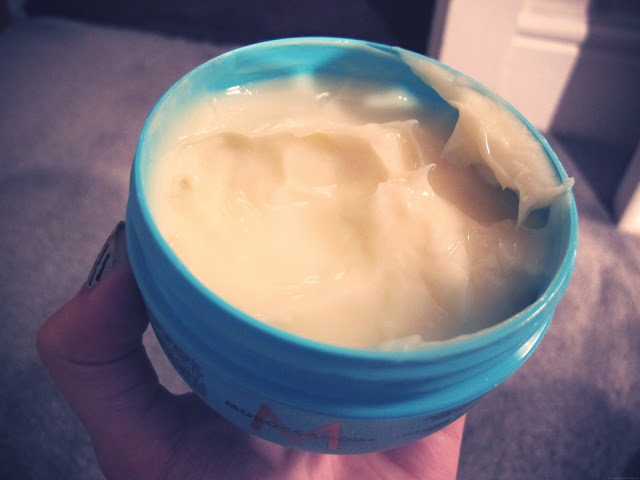 I've been wanting to try Moroccan Oil products for ages now, but they are quite pricey so I've been putting it off. My hair has been suffering lately from all the straightening and colouring, so I've been looking to get a hair mask.
I went into Rush Hair in Covent Garden to ask about which mask was best for me, as Moroccan Oil have two. I was interested in buying the Restorative mask to repair the split ends and to prevent hair breakage. The shop guy told me how great this products is, but then also went on to tell me how if I leave it on my hair for longer than 7 minutes, it will have the reverse affect and will
cause my hair to break off and split….what the hell?! This really freaked me out.. I have no sense of timing and I don't wear a watch in the shower… that seriously put me off the product.
So I opted for the less scary option with the Hydrating mask. This one can be left on for about 10 minutes, with no rush to rinse out. I use a 50p size amount as I have a lot of hair, and smooth it through my hair.
I was completely amazed with the result. My hair feels so soft and healthy, I really love it! It was £23.85 and I promise it was worth every penny.
Have you ever tried Morrocan Oil products? Did you think they were worth the price?