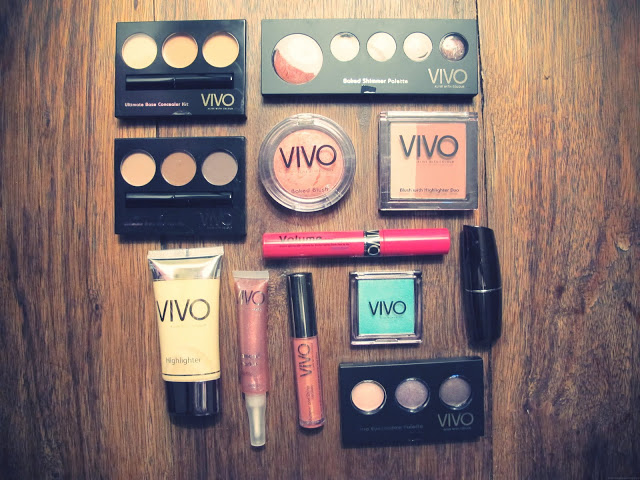 Ultimate Base Concealer Kit, Baked Shimmer Palette, Ultimate Brow and Eye Kit, Baked Blush, Blush and Highlighter Duo, Volume Mascara, Lipstick, Pearl Eyeshadow, Highlighter, Diamond Sparkle Lipgloss, Shimmer and Shine Lipgloss, Trio Eyeshadow Palette.


VIVO is a new makeup range which is going to be sold in TESCO from 1st September.
I was really interested in trying out the range, because if I am honest, I would never normally buy makeup from Tesco. For one, I don't really use Tesco as my main supermarket and two, I wouldn't really trust buying makeup from a supermarket. But last night I got to try all the products from the range and I was very pleasantly surprised.
The overall quality of all the products is really high; especially the eye shadows.

The stand out product for me was the Baked Shimmer Palette in 'Chocolate Box', which costs only £6. Visually it looks great in a clean black palette which is the perfect size… not too big and not too small. The shadows are a gorgeous texture and the pigment is strong.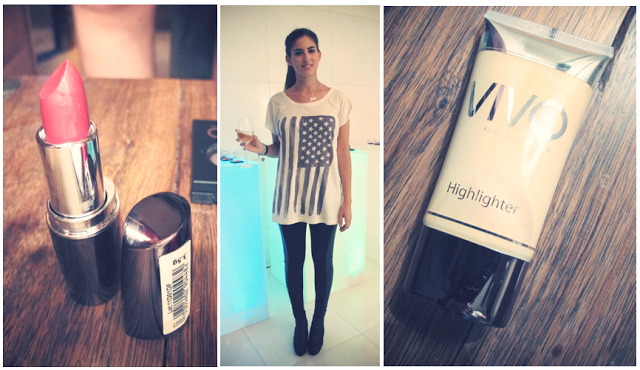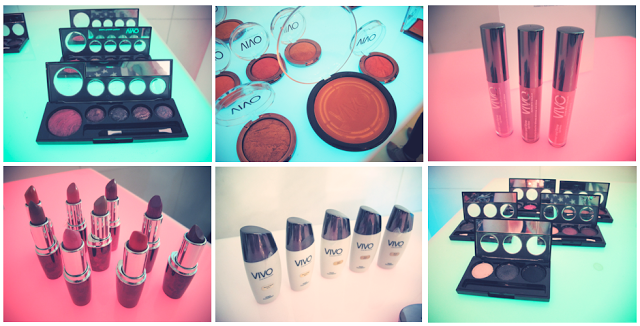 Another brilliant product was the MASSIVE bronzer. For only £4, it is an absolute bargain! It is probably one of the biggest bronzers I have seen, and would be great to dust all over with a big kabuki brush.
They individual Pearl Eyeshadows immediately caught my eye, especially the Aqua Marine colour. I can't believe the eye shadows are only £1.50 – that is seriously good for the amount of product you get and the colour choice in the range.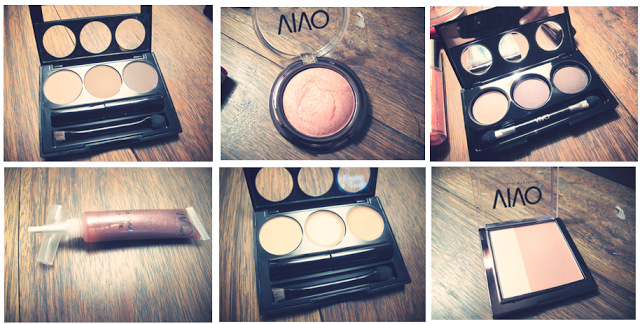 They were doing makeovers at the launch which was a lovely touch – I saw some really nice natural looks being created.
I really enjoyed going to the launch and playing with all the new products. I was genuinely impressed with the range and look forward to seeing it in stores on the 1st. It is going to be available Nationwide, but if you want an exact list of stores you can see that on the VIVO Facebook Page.
As always, it was so nice to go out with my favourite girlies… Sky and Zoe!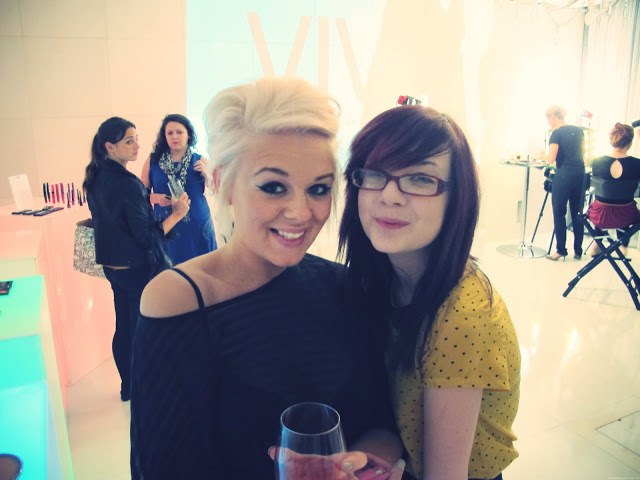 So what do you think of the range? Do you think it is something you will be trying?