Wow, what a year it has been. I begrudgingly started this blog in a 'Digital Marketing' lecture at University and very soon after began to love it and embrace the life of a blogger! I never thought for one minute that anyone would be interested in reading anything I wrote or looking at any of my amateur photographs…. but you lot seemed to prove me wrong. The success of this blog is all thanks to you lovely readers! Every comment that is written on my posts make me smile and I really appreciate all your kind words.
Starting this blog has also led me to indulge myself in the blogging world and I have found some amazing blogs, which have entertained me day after day. There are some very talented people around, and no matter how many people make fun of 'a part-time blogger', I think it is a great thing that everyone should try!
Anyway, enough chat… here are some photos of W.I.H.T's 1st birthday Tea Party hosted by me! Best friends, cakes and tea… what more could a girl want!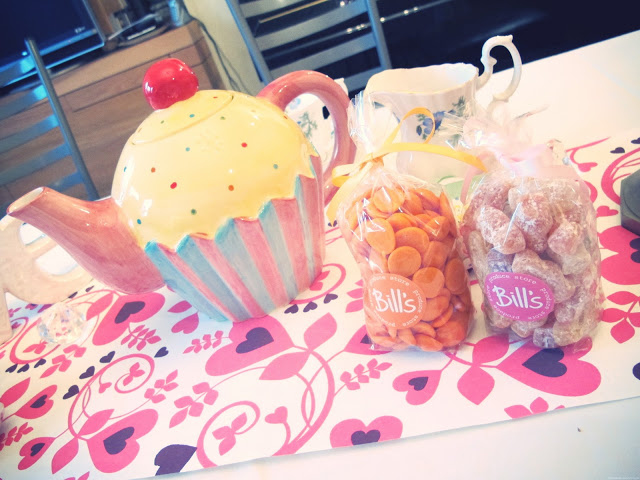 Sweets from Bill's, China Tea Set and Raspberry Jelly

Lola's Cupcakes: Strawberry,Rocky Road,Vanilla,Chocolate,Red Velvet,Oreo.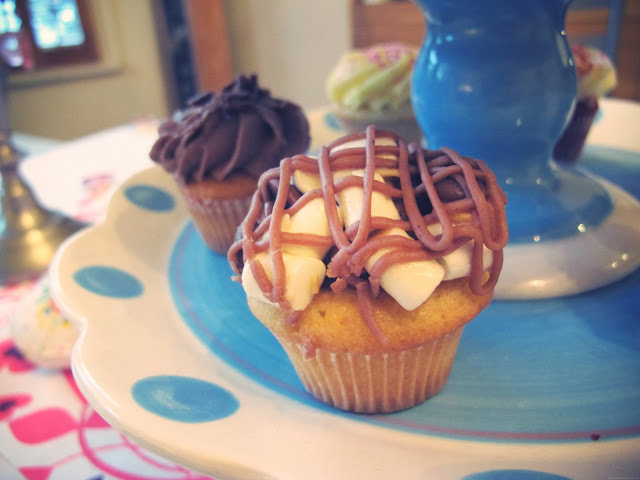 The lovely people at Rinkoff's Bakery
sent some amazing treats, which went down extremely well! Everything I try from them always tastes absolutely gorgeous and I highly recommend trying any of their yummy baked goodies. We were lucky enough to taste a preview of their Valentines biscuits and big cupcakes…
(photos below).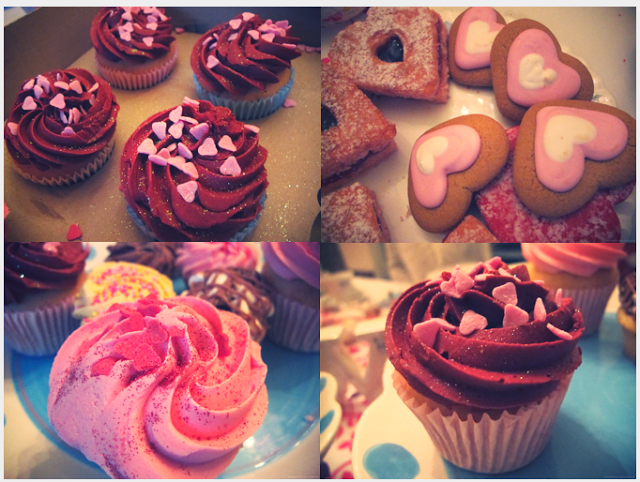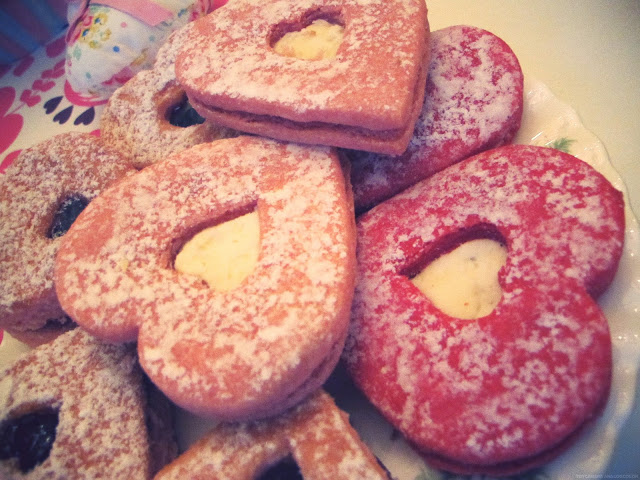 I had a beautiful day, with lovely people and delicious food. Thanks again for the support this year and I hope that the year to come is even better!!
Lots of Love