Normally I completely avoid the shops between Christmas and New Year, due to the horrendous crowds of mental, sale obsessed people. This year I fancied checking out the Topshop sale, and I personally think the only really good Topshop is the one in Oxford Circus. As it was a bank holiday on Tuesday, we drove up and parked for free right outside, amazing!
I hate sales, so I didn't run around the store picking everything up in sight. I just browsed around the Knit section, as they are normally the over-priced products that I wouldn't normally want to spend £50 on. Luckily I came across this jumper, which I had previously seen for £45, there was only one and it was in my size for £20. Yes! Grabbed it, paid for it, done. No more sales thanks, that's me done.
I love the diamond shapes and it is a really soft knit.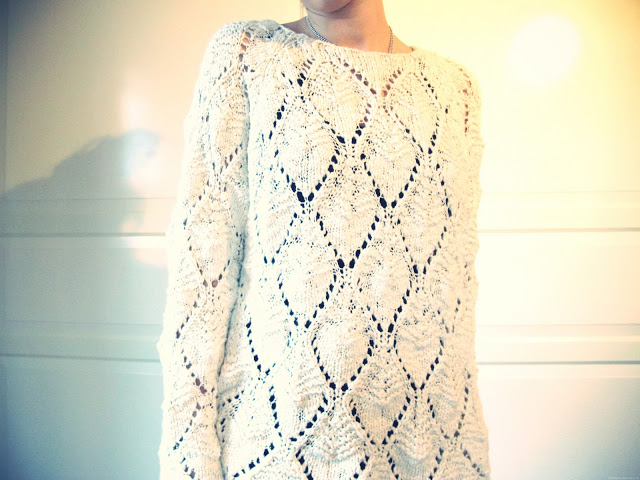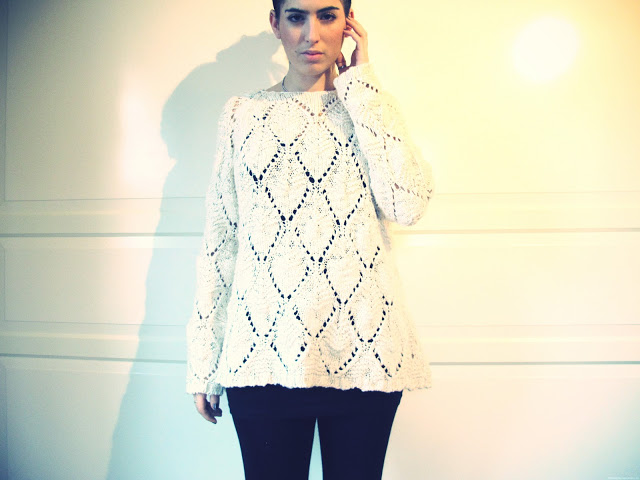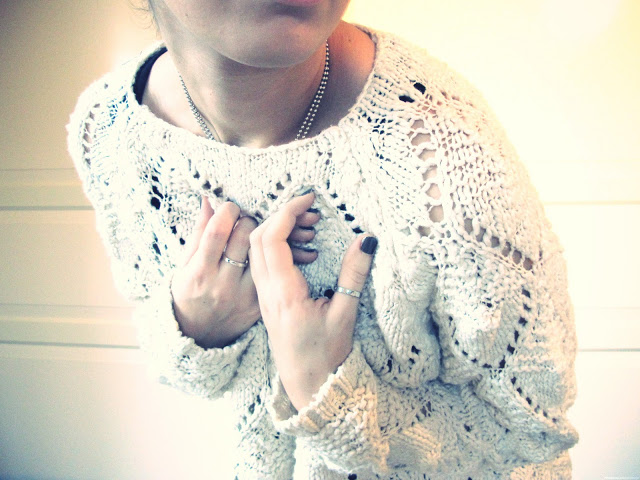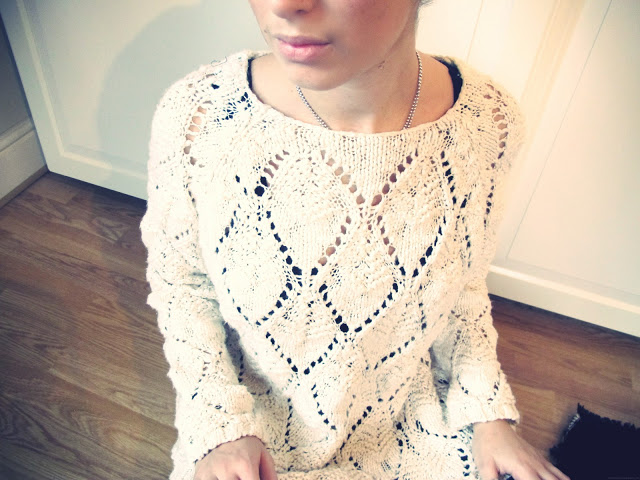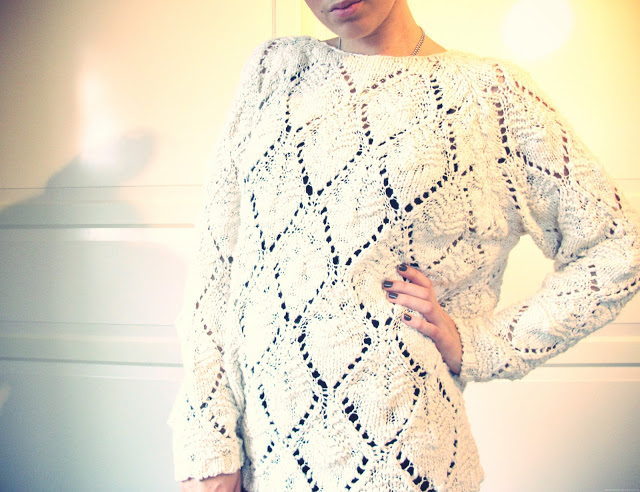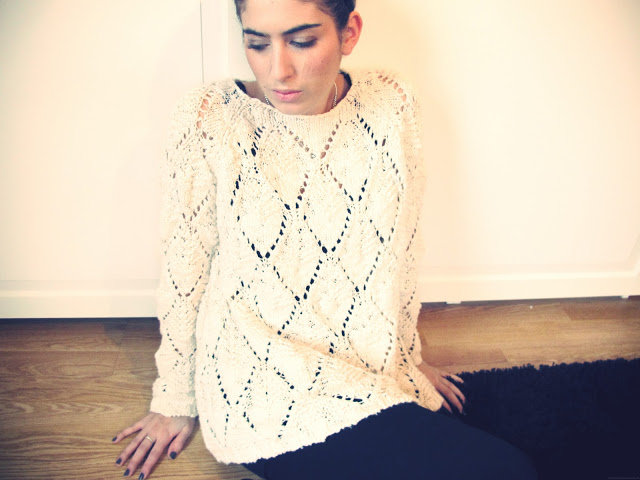 Cosy Fleece tights: Marks&Spencer
Nailpolish: O.P.I You don't know Jaques