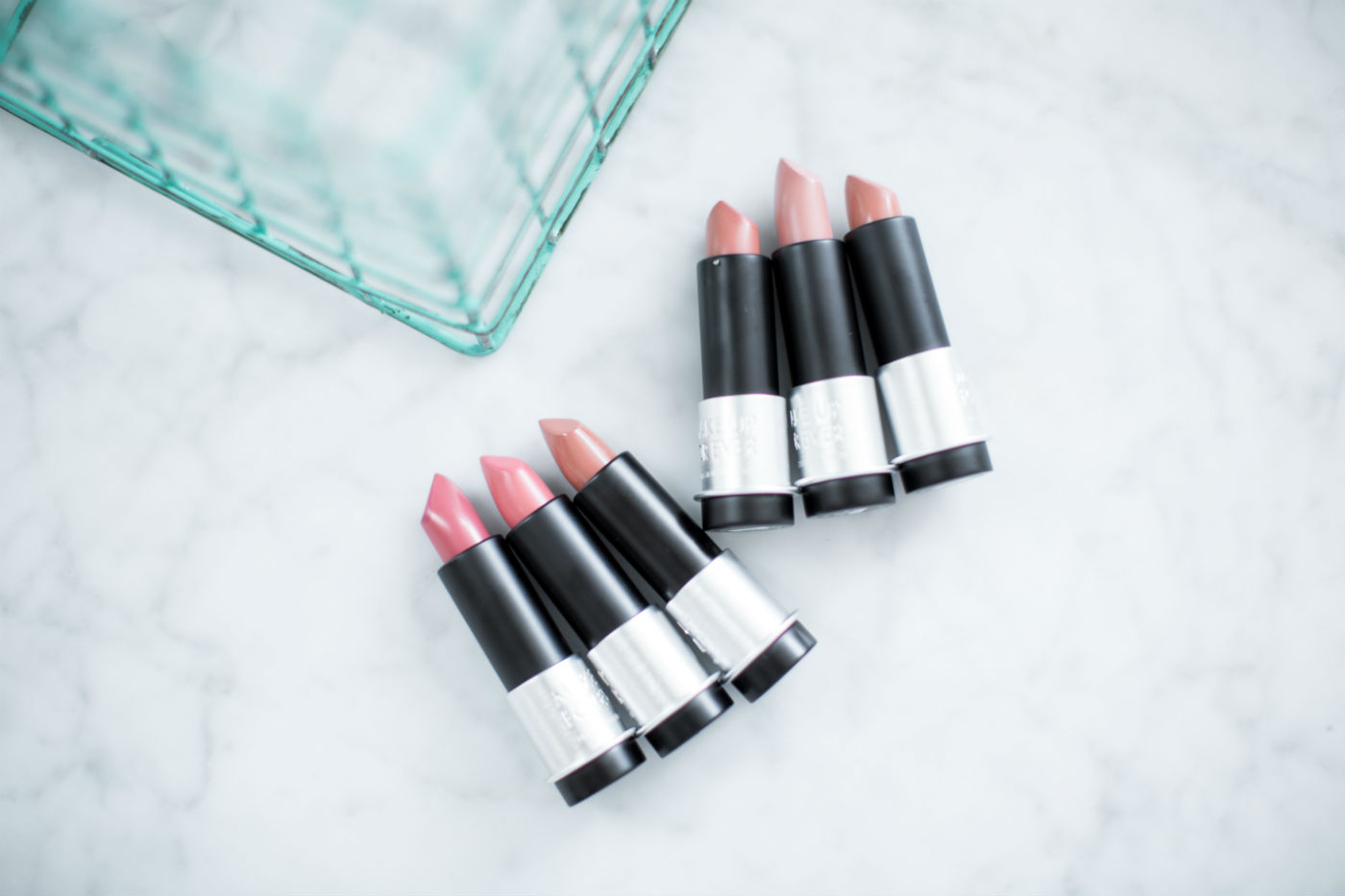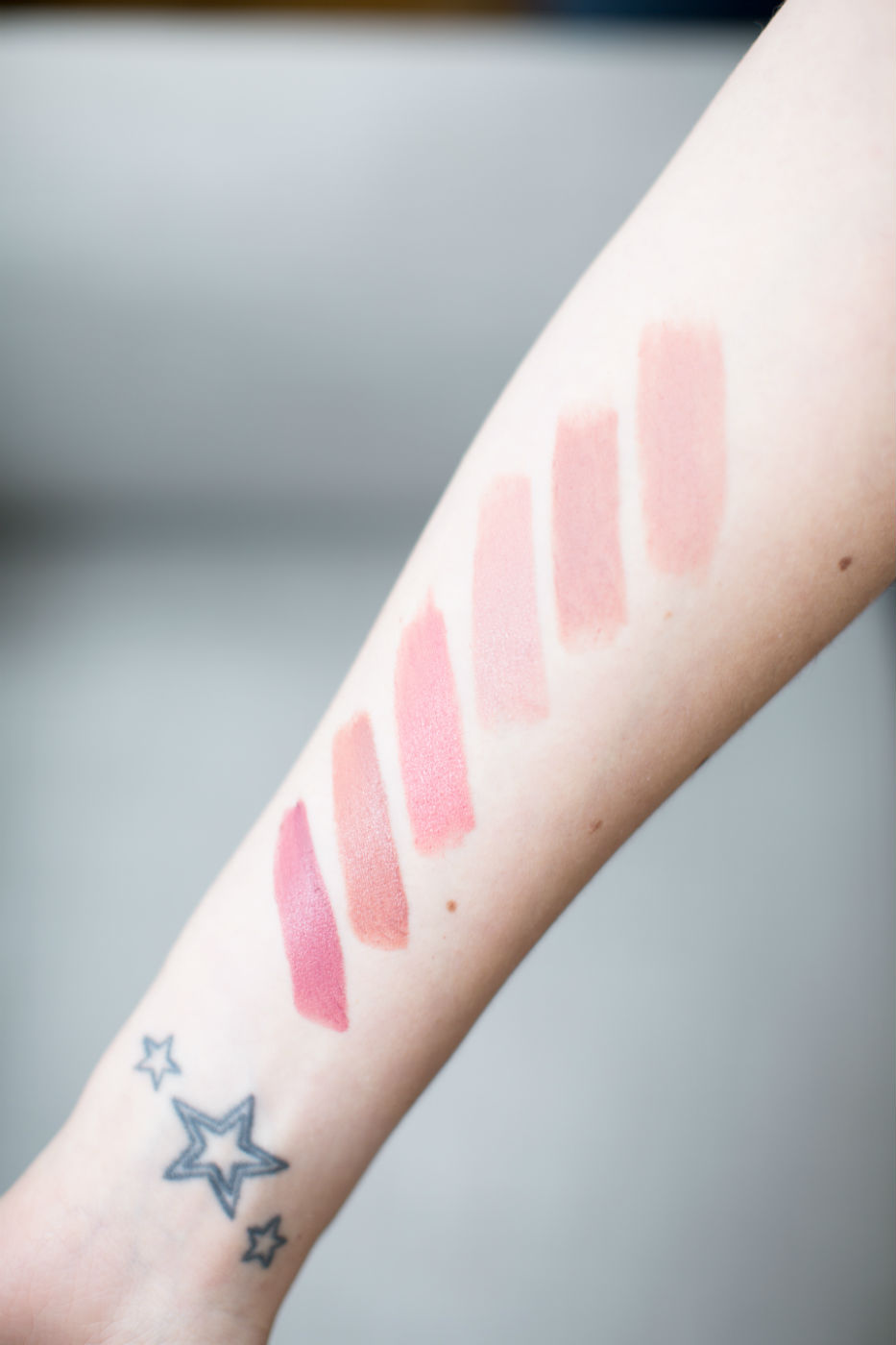 Lipstick will always be my thing and it's pretty hard not to get excited by them especially when you get to try an entire collection! Make Up For Ever isn't a brand I know that well, for a long time it wasn't available for us in the UK but you can now get your hands on it pretty easily online and at Debenhams. This month they launched a huge new collection of creme and matte lipsticks and I looked through the entire collection to pick out my favourite shades to show to you. Can you tell I'm having a blush/nude moment?
In the swatch photo above, from left to right is M100, M101, C105, C106, C107, C211.
I'm always disappointed when a brand chooses to number their products instead of name them, I think a nice name can really make me fall in love with a lipstick. I was also a little disappointed in the packaging, they don't feel particularly luxe and they don't stand out to me on a counter. Disappointments aside though, I really like the formula of these lipsticks and I think they're worth a try.
The matte formula is very intense so you'll need a mirror to apply but you won't need to layer. I found it looked really nice applied on the lips and then patted down with a tissue, without patting it can sit on the lips a bit too much. The colour lasted really well throughout the day and the nude shades are really flattering. The cream formula is gorgeous and if you're not sure which one to go for I think this finish would be my favourite. It's not glossy or sheeny in any way it's just slightly more creamy and hydrating than the mattes and easier to apply.
The lipsticks are £17 and there are 45 shades available including some more adventurous blues and purples.
Photos by Lauren Shipley