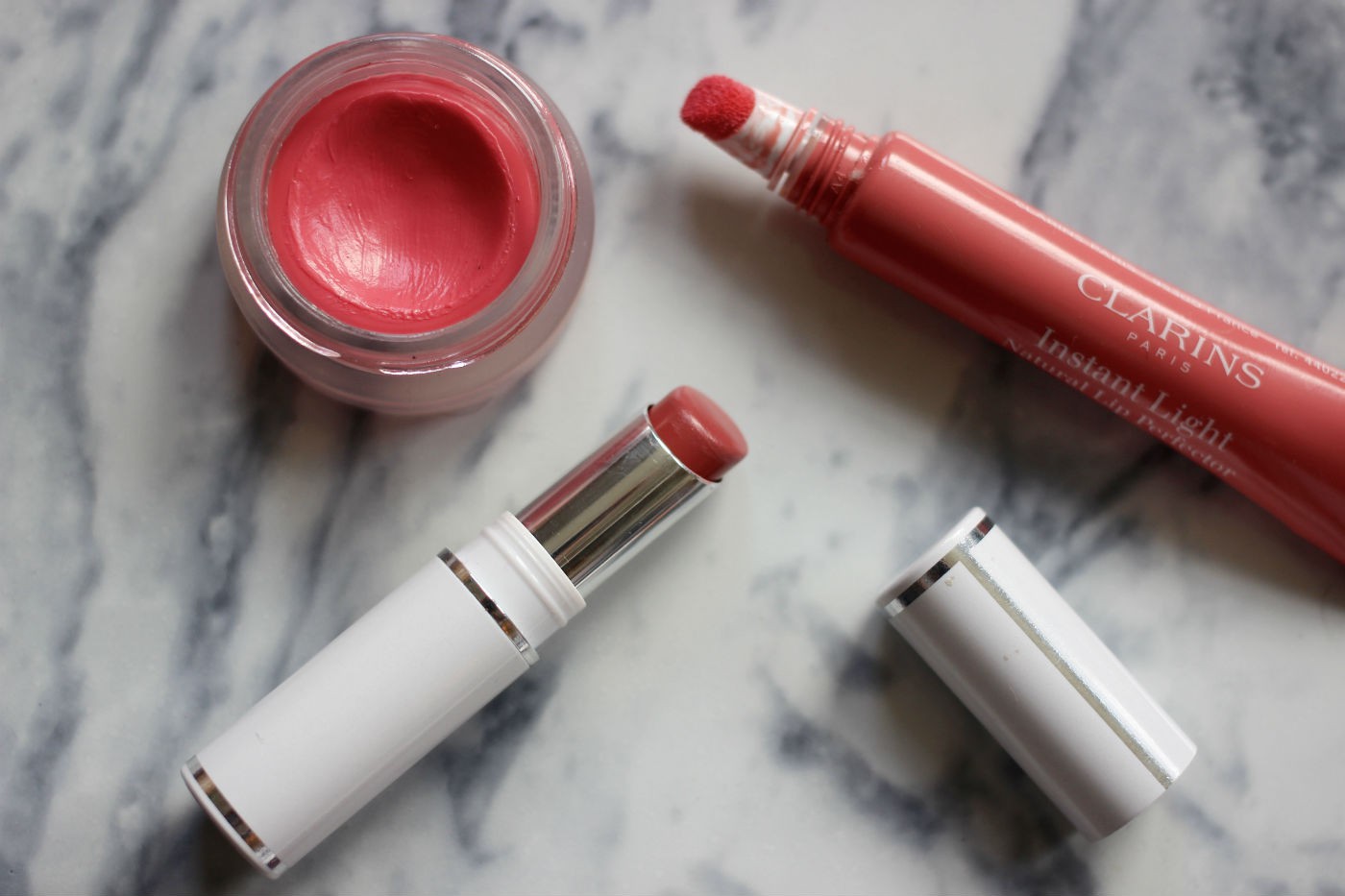 Over the past month I've been very lazy when it comes to my lip colour. I just about find time to do my makeup but by the time I get to my lips I usually leave them bare and find myself reaching for whatever neutral lipstick is in my handbag later in the day.
There seem to be 3 that have become my go-to's this month, a lip balm, a lipstick and a lip gloss.
The newest out of the three is the
By Terry Baume de Rose in 1 Rosy Babe
. I've used the clear version for years but this one (recommended by Victoria) has a slight pink tint and it's great to wear during the day. It leaves a light sheen of pink tint to the lips which works really well for "no makeup" makeup days. The
Clarins Instant Light Natural Lip Perfecter
is still up there with my favourites, I'm still kicking myself for not picking up the €3 dupe in Germany! It's so easy to apply, no mirror needed and it feels really moisturising on the lips. 05 is a pretty light pink gloss that I like to press into the lips for a natural finish.
Finally the
Lancome Shine Lover lipstick in 212 Twisted Beige.
I'm obsessed with the Shine Lover range, a smooth balm texture that melts into the lips leaving a light wash of colour. The nude colours in the range are gorgeous but 212 is my favourite nude/pink. To wear this lipstick in the evening I would first line the lips with a nude lip liner, just to perfect the lip shape.
So what lipsticks have you been reaching for lately?