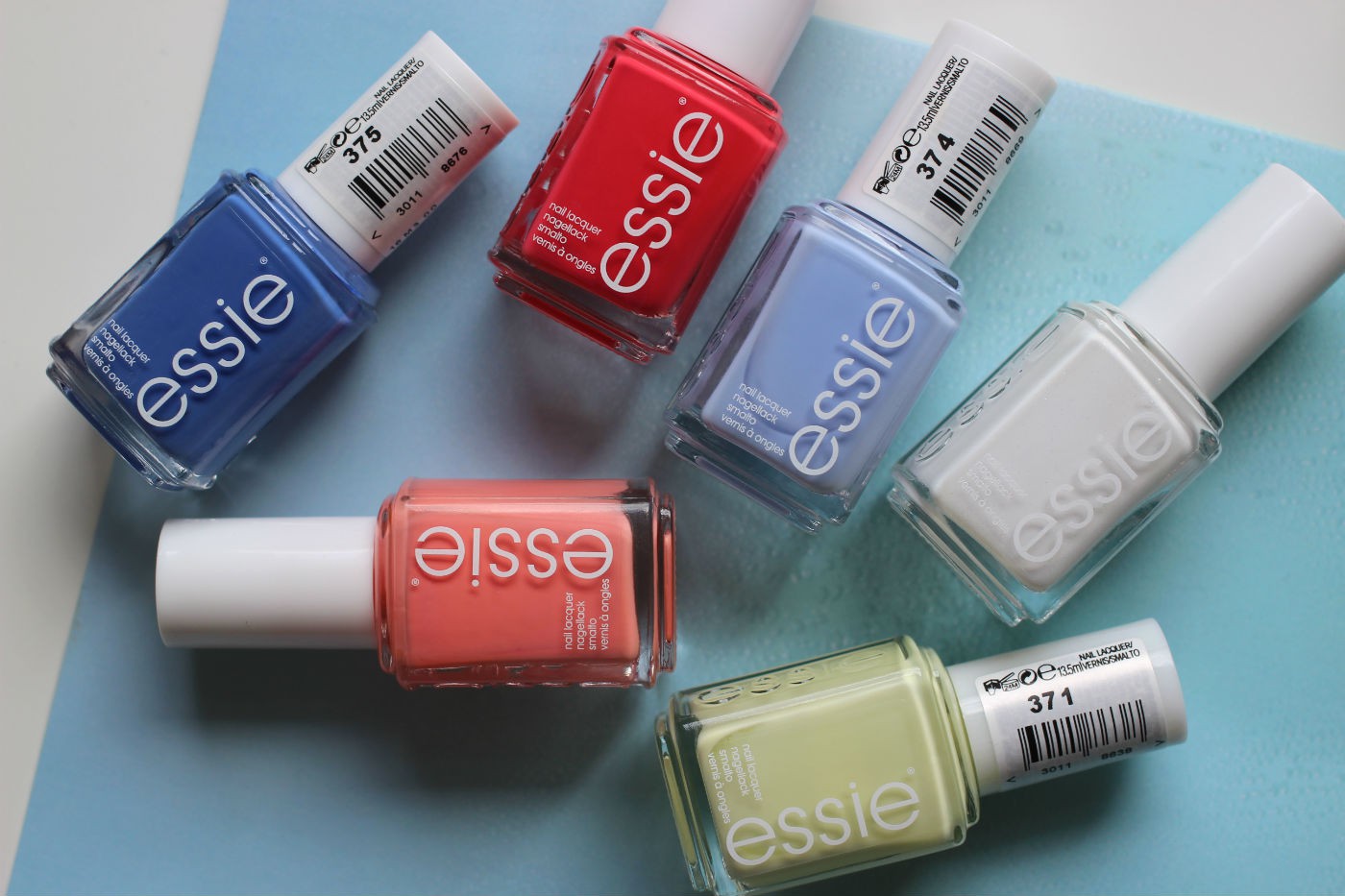 We all know by now that I am an Essie hoarder. It's by far my favourite nail polish brand and I do get very excited when I see a new collection!
The Summer 2015 collection is pretty wash a floral, beachy shades and I think apart from one I love them all. There are six shades in the collection and they are all fun and summery whilst still being very wearable.
Peach Side Babe // A pretty sun-ripe peach.
Saltwater Happy // A light, soft blue with a slight hint of lilac.
Private Weekend // A white with silver shimmer running through.
Chillato // A mix of lime and pistachio.
Pret-a-Surfer // A marine blue with a hint of purple.
Sunset Sneaks // A vibrant crimson, slightly coral red.
I can't wait to try every shade, so far this week I have been wearing Chillato a lot and I love it because it's quite different to my usual blue nails! Which colour is your favourite?