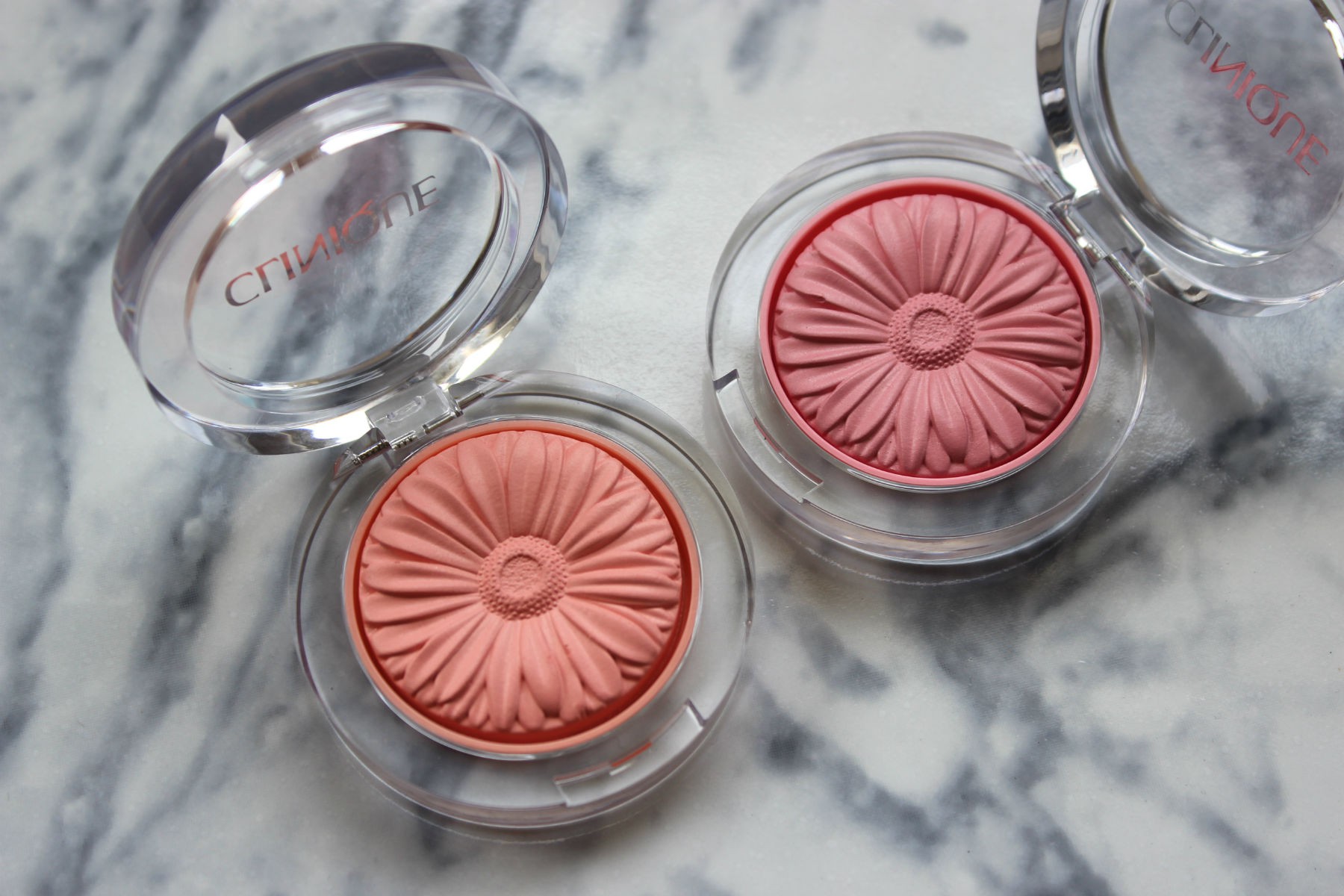 It was about this time last year that Clinique launched their Cheek Pops, remember this post? We all went mad for the beautiful flower embossed creamy powder blushers and the good news is they are adding four new shades to the collection this Spring. The new shades, Pink Pop, Melon Pop, Rosy Pop and Heather Pop will be released on 26th June and I have two of them here to show you!
Melon Pop and Pink Pop are both gorgeous shades for those with a paler skin tone. Melon Pop immediately got my attention as it's literally all the peachy goodness I could hope for. It's quite a brightening peach so I would wear this one during the day, just a small amount on the apples of my cheeks. Pink Pop is more of a stander bubblegum pink but both blushers aren't too pigmented so they look very natural on the skin. They are technically powder so can be applied with a brush but the formula is so creamy so if you wanted to use your fingers you could and they leave a plump, gorgeous look to the cheeks. From photos it seems that Rosy Pop is a brighter pink and Heather Pop is a more neutral mauve.
If you haven't yet tried these blushers I would really recommend them for the warmer months. I can see Melon Pop being extremely popular!