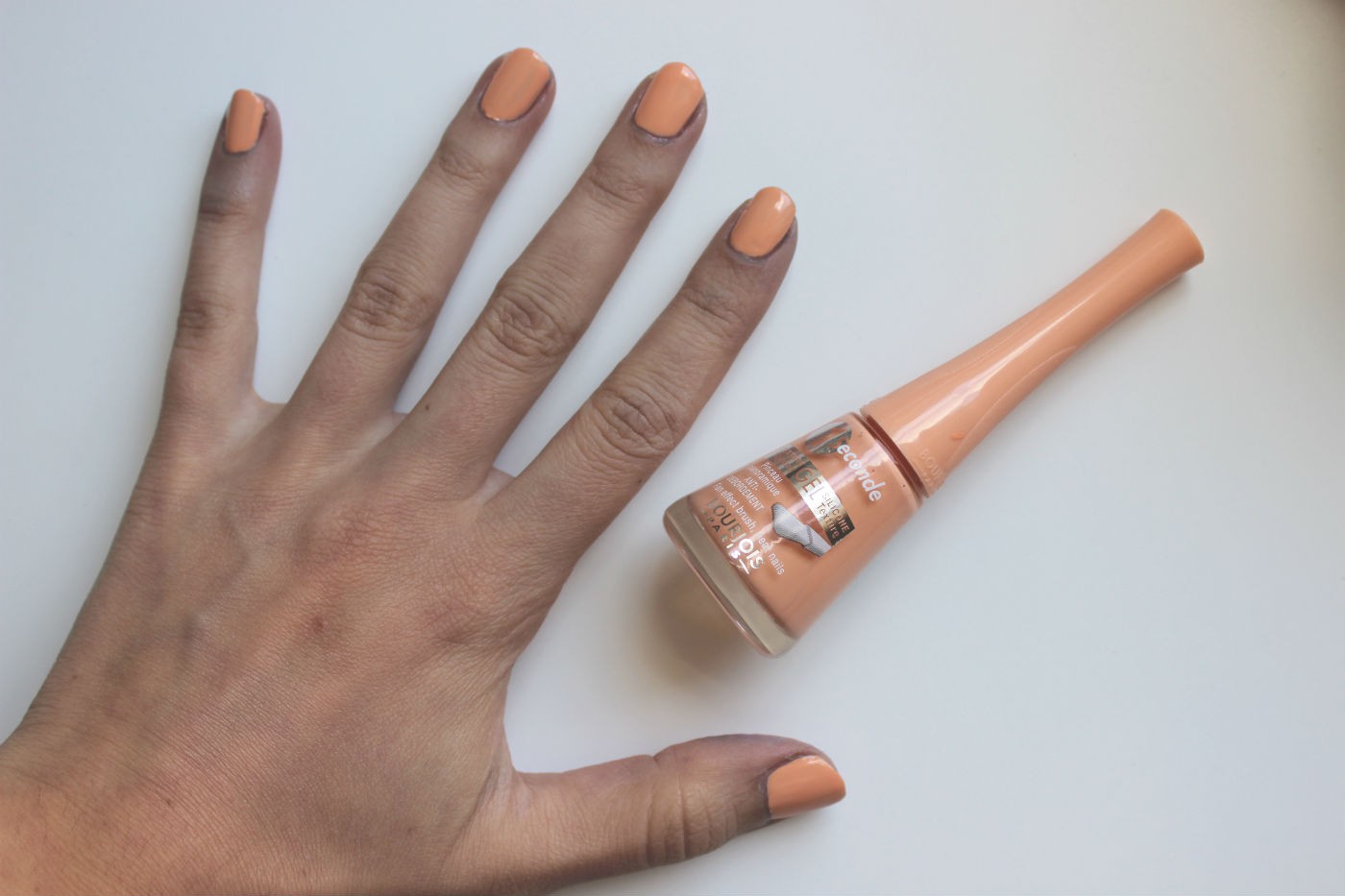 I've been trying quite a few different nail shades this week, unable to settle on just one. My most recent experiment was with Bourjois' new shade Palm Peach which, as the name suggests, is a soft peach.
It's a really pretty colour for Summer, but as you can see, it's so pale that it kind of makes my hands look dirty. To be fair, I was wearing a blue polish prior to painting them peach and that's never a good idea. With a decent manicure I think this shade would be lovely for the warmer months.
I love that the peachy tones are creeping back in! What do you think of this nail polish shade?